How to Cut Your Jeans
The 1 Thing This Fashion Editor Does to Every Pair of Jeans After She Buys Them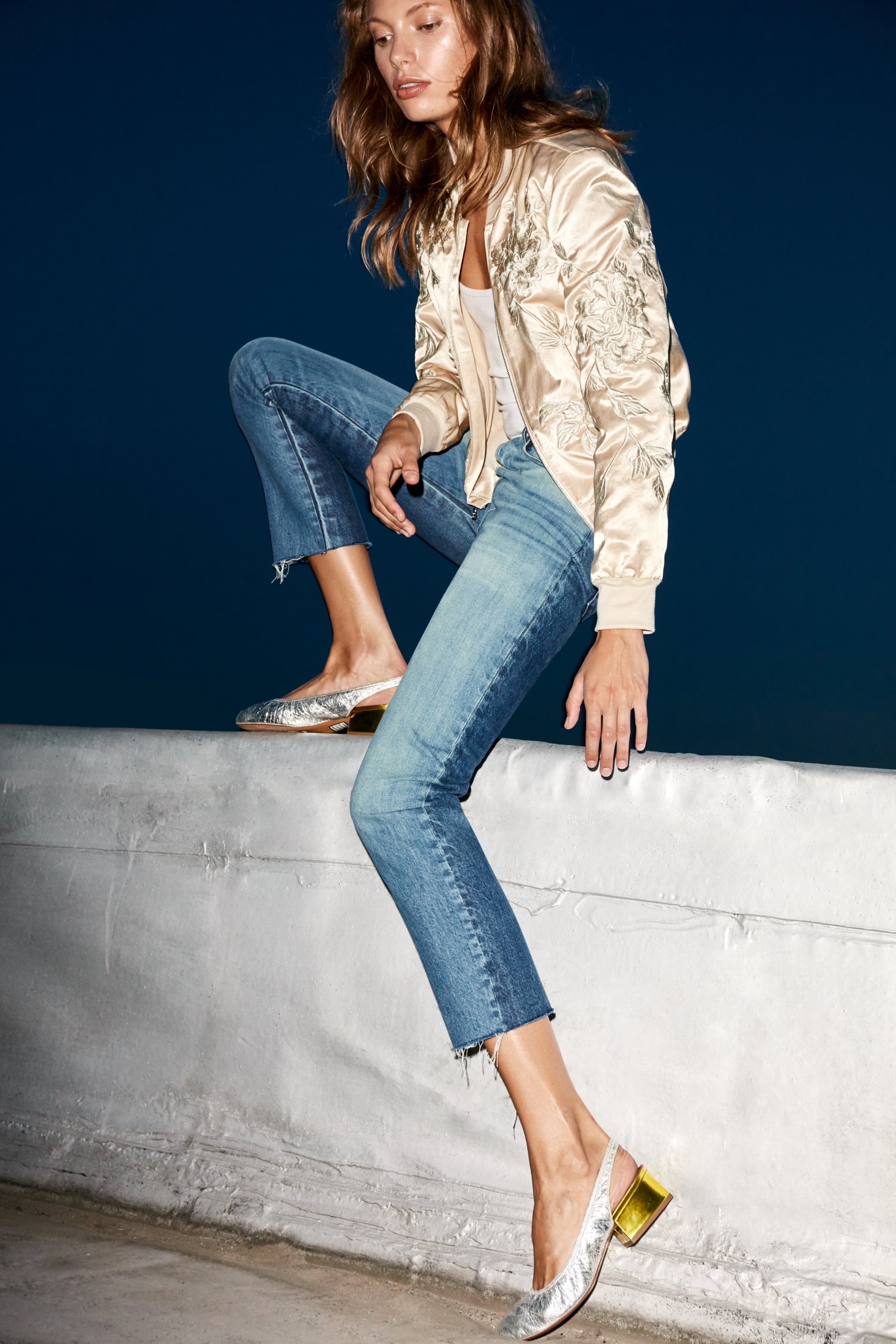 I have no background in fashion design and I certainly wouldn't consider myself crafty. But every time I buy a new pair of jeans I pull out my scissors and get to work. They're not even fabric shears, they just have blades sharp enough to get the job done. The job in question? Cutting three to five inches off the bottoms of my pants — all of them.
At 5'1", I'm definitely lacking in the height department. And even "cropped" denim hits me at an awkward length, like right below the ankle, instead of above. Since I like to show off my shoes from time to time and the distressed look is in, I've come up with a method for simply snipping away at all of my jeans.
But you don't have to be petite to get in on my hobby. In fact, with all the ragged cuts and rips featured on some of the trendiest styles these days, slicing even half an inch off your hem might just up the cool factor. This is also a great solution for updating old denim stowed away at the back of your closet. And the best news is, you don't have to be artistically talented to do it. Once you cut one pair, I promise you can cut them all. Just read on for my DIY instructions. Oh, and don't run with scissors.
Step One
Try on your jeans in front of the mirror and mark the point you want to crop them to. Pay attention to the fit of the leg. If it's flared, you might want to go lower, so the triangle shape of the pant is still visible. If it's straight, you pretty much have free rein to cut where you like.
Step Two
Lay the jeans on a flat surface (preferably a hard floor) and make sure to flatten out the wrinkles and the pockets. Once everything is straight, cut across the line you marked for yourself.
Step Three
Rather than eye-balling the second pant leg, take the excess material you just cut off and line it along the bottom of the other pant. This ensures that your two legs will match up exactly, but once you distress your hem, perfection won't matter much.
Step Four
Now that your jeans have been slashed, loosen up the strings of the material by rubbing them against the jeans, shredding with your fingers, or treating with a razor. If you want to wear them right away, that's cool, but trust me that they'll look much better once . . .
Step Five
You wash them. Throw them in the laundry once and your jeans will come out looking like you just bought them off the rack. The hem will be noticeably stressed, but in the best possible way — and that's because you treated them yourself.

Love what you're reading? Head over to our Snapchat for more awesome, bite-sized content!