How to Dress Up Your Favorite Tee
Dressing Up Your Favorite Tee Is This Easy
Finding the perfect tee is something every woman strives for. So once you've found your match, take these tips from Camille Styles to make sure you're styling your best t-shirt just right.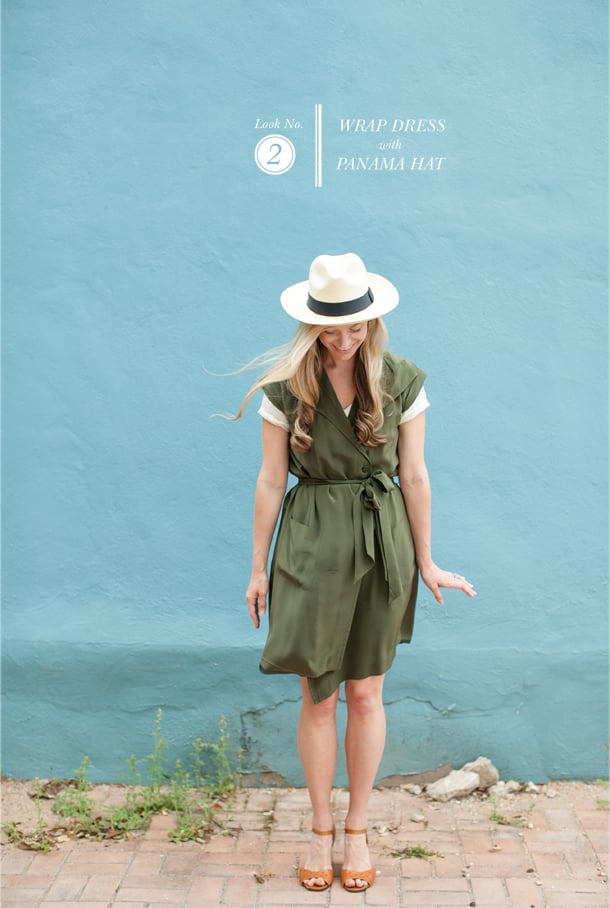 We took a dressier silk wrap dress and put the t-shirt under it, then added a classic panama hat and those same flat sandals to find the right balance of casual and dressy. I love the sleeves of the tee just peeking out of the dress. I feel like that does just enough to shake this look up and make it a little more interesting.
If you feel really daring, try a t-shirt under a strapless dress with a big pair of cocktail earrings for your next night out!
Notes on buying t-shirts: If you dry yours in the machine, I recommend buying one size up since it gives you a little room for shrinking and still lets you have that loose, casual feel which is essential for that "perfect tee" fit. Likewise, pay attention to length. I have a longer torso so longer tops look better on me. Take those proportions into account when you're trying on tops: do you want a longer cut? Shorter cut? Identify what's right for you before purchasing!
Visit Camille Styles to see more ways you can dress up your favorite tee!