How to Get Rid of Oil Stains on Clothes
Style SOS: How to Battle Oil Stains and Win
Let's just cut to the chase — oil stains don't have to be the death knell of your soiled clothes. In fact, it's pretty easy to rid those pesky grease spots from your favorite tees and jeans with our quick five-step SOS drill. Just remember: at the moment of stain disaster, try not to panic, don't despair, and definitely avoid rubbing at the stain. Do those three things at the outset and you're already off to a running start. We promise, there's life after olive oil spillage and butter-related crimes, and our tips below will not only help you combat those oil stains, but they'll also lead you straight to stain removal victory.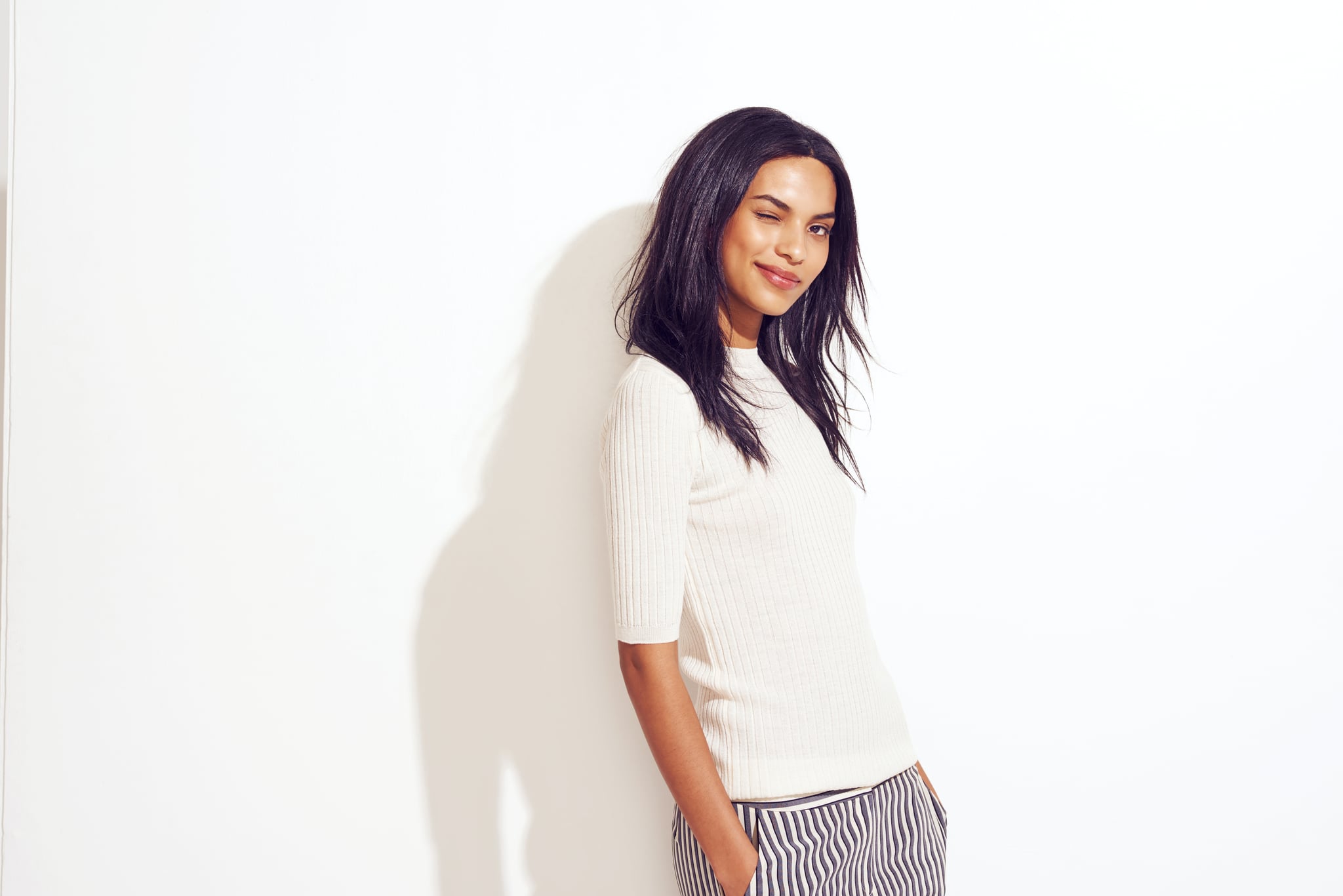 Pre-pretreat it. Before the real battle begins, cover the stain with cornstarch and let it soak for at least 30 minutes. Then, simply shake off the excess powder before heading to step two.
Shout it out. There's a reason why this brand has become a household name — Shout is awesome. It literally saves (clothes') lives. In regards to oil stains, you want to spray the area with a solvent-based stain remover, like Shout Advanced Stain Remover Trigger Spray ($3), and gently blot.
Liquid dish detergent is your friend. If it's a serious oil offense, it may be worth your while to apply a heavy-duty liquid dish detergent to the stain before officially washing. We chose Dawn Ultra Pure Essentials Dishwashing Liquid in Sparkling Mist ($3) because not only does Dawn swear by "lifting the stain out," but this iteration is hypoallergenic, too. Whether you skip this step altogether or take every precaution, it's now time to throw the stained item of clothing into the washer.
Hot water, within reason. Use hot water, if possible. While we don't advise washing dark clothing with hot water, definitely try a warmer water load. The bottom line: the hotter the water, the more likely the stain will wash out.
The dryer is not your friend. Above all, do not put the stained clothing in the dryer. If the stain didn't come all the way out, the heat will set it into place. The best solution is to air dry it flat.