Source: POPSUGAR Photography / Mario Elias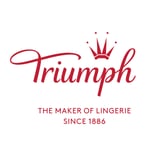 Curious about how to style your bra in a fashionable yet demure way? We partnered with Triumph to give you tips.
Real girls, listen up: showing off a little bit of bra isn't a style that's only reserved for Instagram stars. And hey, these days? There's nothing wrong with showing off a little bit of bra. Style your bra-top pairings correctly, and you can get away with revealing everything from straps to even the cup details, without feeling like you're letting it all hang out. If you're curious about how to do it and even want to give it a try for one — or more! — of your upcoming holiday events, we have four easy looks you can copy for any festive occasion.