How to Wear a Clear Clutch
What NOT to Carry in Your Transparent Clutch
As POPSUGAR editors, we independently select and write about stuff we love and think you'll like too. If you buy a product we have recommended, we may receive affiliate commission, which in turn supports our work.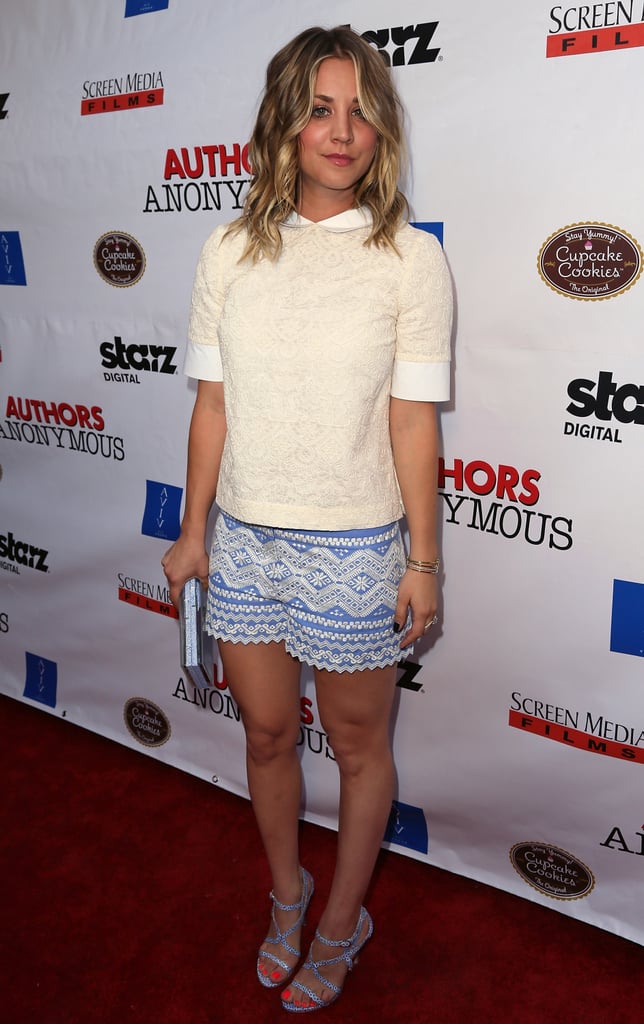 First things first: what initially caught our eye about Kaley Cuoco back in April was how adorable she looked in Tory Burch's sweet separates at the Authors Anonymous premiere. And we love how she coordinated the lacy look with speckled Chelsea Paris sandals and . . . what's that there? A transparent clutch? Yes, the star was entirely on trend carrying her lucite box, but there was one slight problem — packing a clear clutch is risky business! When she turned to the side, Kaley gave us a peep show we didn't expect.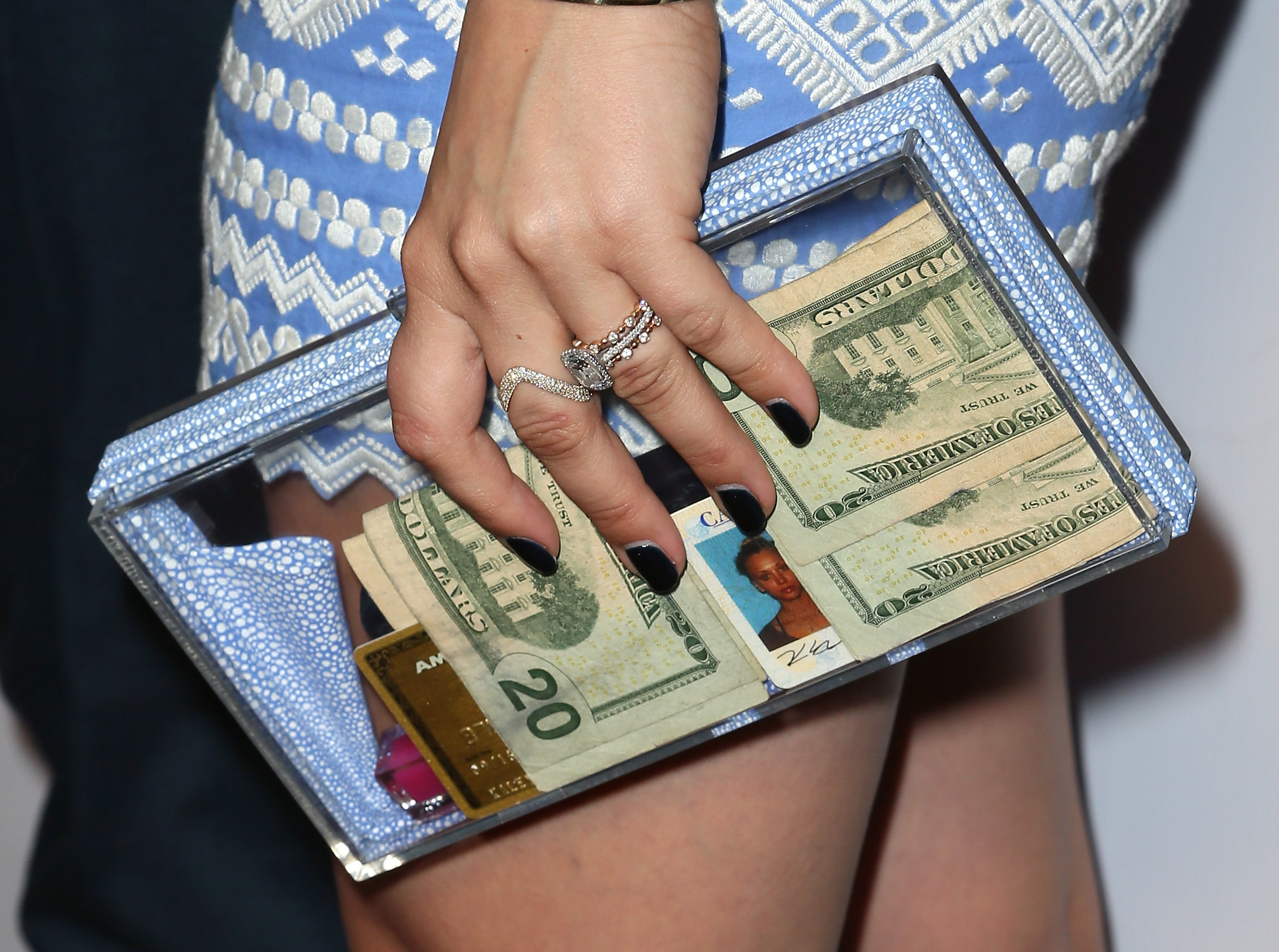 By our count, Kaley carries a tube of lip gloss, extra cash, her license, and a credit card wherever she goes. Smart choices when packing light but maybe not the wisest moves when your bag is clear and identity theft is on the rise. So we were inspired to make a list of what not to pack in your transparent clutch, because, live and learn.
Credit cards
Tampons
Dirty tissues
Loose change
Prescription meds
Embarrassing photos
Condoms
A wad of singles
A change of underwear
Concealed weapons
A half-eaten sandwich (this isn't your lunch box)
Your social security number
Stolen nips from the minibar
The Hope Diamond
A winning, unclaimed lottery ticket
An envelope labeled with your home address
A notecard that reads "rob me"
Sure, this limits your options when it comes to packing — but even if it's just a lip gloss and billfold, anything's better than nothing. In which case, why are you carrying a clutch? Right, Zoey Deutch?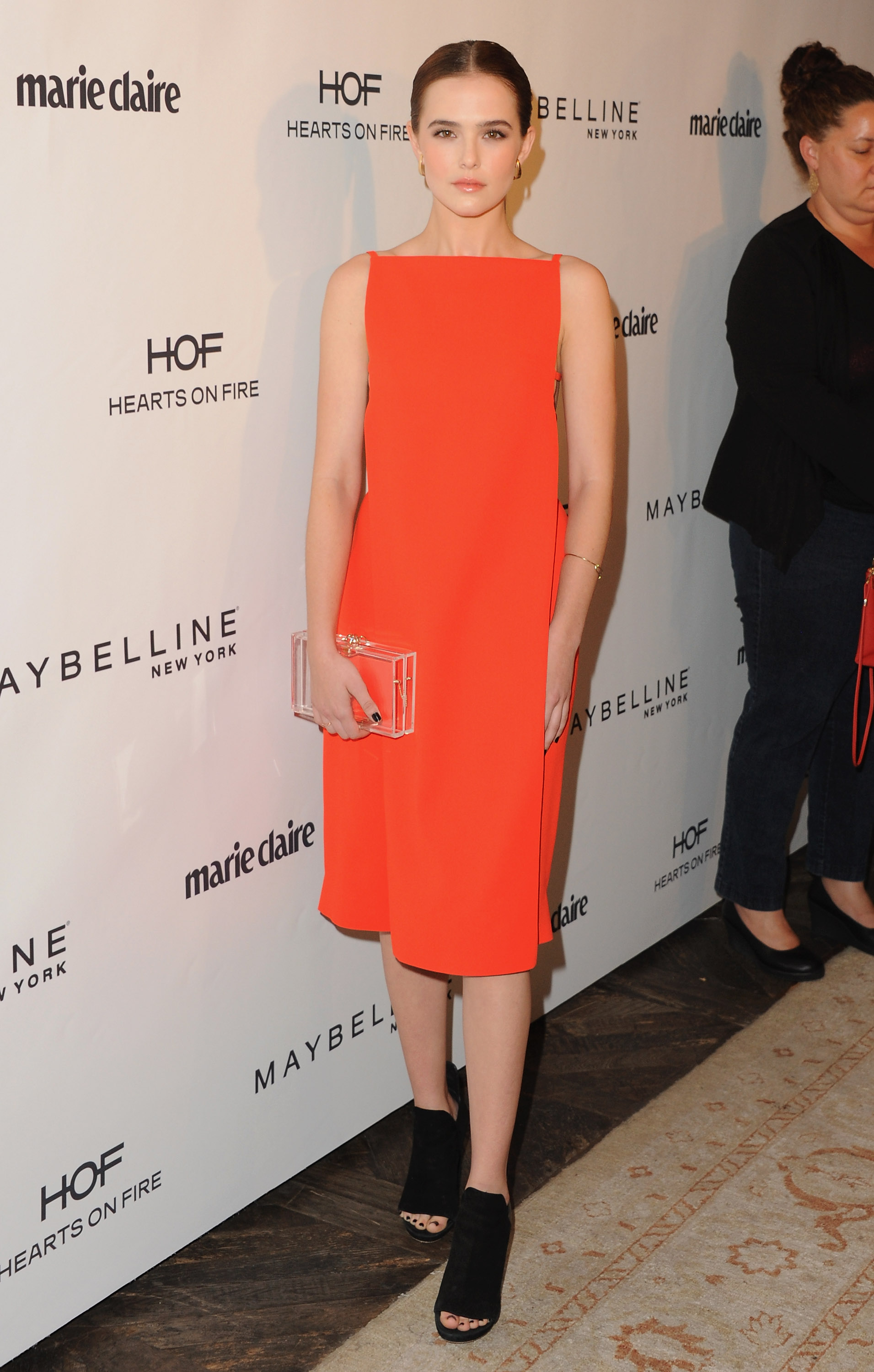 Of course, if you can't contain your contents to the list, might we suggest stowing them in a decorative pouch?