How to Wear Leather and Lace
9 Chic Ways to Wear Leather and Lace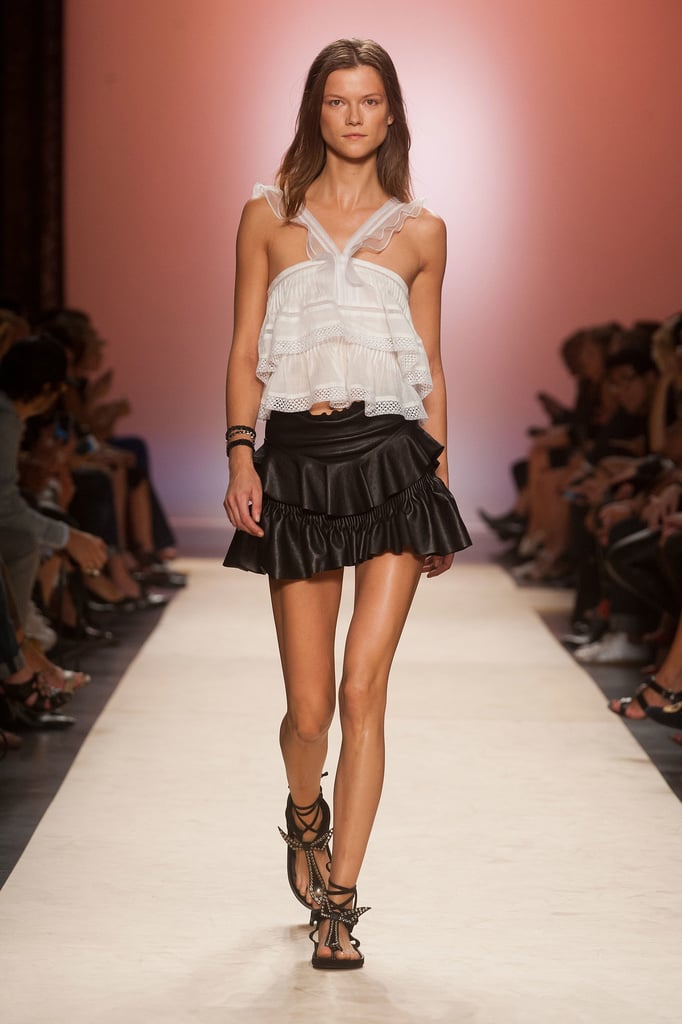 Every week, we bring you the best shoppable fashion and lifestyle stories from our partner Lifestyle Mirror. Today, we're sharing Taylor Davies's post about wearing leather and lace together.
In fashion, we love playing the opposites game. Pairing the masculine and the feminine, loose and tight, tough and sweet. Contrast makes every outfit interesting and allows us to show different aspects of our style personalities at once. As we approach that ambiguous seasonal lag between Winter and Spring (ugh, March), mixing pieces from both seasons is a great way to pretend the weather is better than it is. Cue the leather and lace.
A chic leather top or cool jacket have become staples in our cold-weather wardrobes, perfect for layering and making any outfit with jeans way more badass. Conversely, lace pieces like blouses, pencil skirts, and dresses serve to sweeten things up.
So how are we wearing leather and lace right now? We're pairing a sporty lace jersey with a striped leather pencil skirt. A bold red leather t-shirt from Coach with black lace cropped pants. Leather jogging pants with a sleeveless lace blouse. And cute little leather shorts in blush pink with a black lace top from Diane von Furstenberg.
While you may have to layer a bit over (and under) these pairing ideas now, we guarantee they'll carry you through the transitional weather in style.
Take a look at which leather and lace pieces play well together here, and get more styling inspiration from these great posts:
All the Best Street Style from London Fashion Week
NYFW Darling: How Anna Kendrick Won Fashion Week
Oscars Countdown: Can We Predict The Best-Dressed Already?