Jamie Dornan Modeling Videos | 50 Shades of Grey Rumors
Did the Fifty Shades Trailer Leave You Wanting More Jamie Dornan?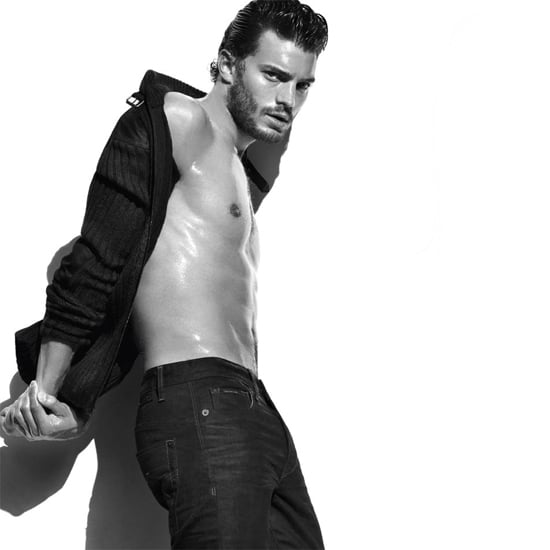 Today could be declared a national holiday, because we were officially gifted with the Fifty Shades of Grey trailer — and it's good. But Jamie Dornan's sex appeal comes as no surprise to us here in the fashion community, who have been tracking the model's steamy career.
Before Dornan starred in Marie Antoinette, The Fall, and Once Upon a Time, he modeled for everyone from Dior to Calvin Klein, Armani, and Zara — and his time oozing sex appeal in front of the camera will surely help him play Grey's highly charged character. Take look at some of Dornan's modeling work or watch the trailer again and again (we know we'll be!) here.
Dior Homme
This Dior Homme cologne commercial largely observes Dornan lounging on a bed in various states of undress — not unlike what we imagine Grey's character will be doing in the film.
CK Free For Men
When he wasn't posing in his underwear or jeans for Calvin Klein, Dornan filmed fragrance commercials like this one for CK Free.
Dolce & Gabbana
Because there's nothing sexier than a sense of humor, this Dolce & Gabbana watch commercial sees Dornan in a less serious — but still sensual — role.
Banana Republic
Dornan's character in this Banana Republic video campaign is a little more social than Christian Grey — but no less smoldering.
Fifty Shades of Grey
Of course, none of these can hold a candle — or a whip — to his upcoming role as Christian Grey.

— Additional reporting by Randy Miller

align=right>