Jennifer Hudson in Sexy Black Jumpsuit
Did Jennifer Hudson Miss a Button?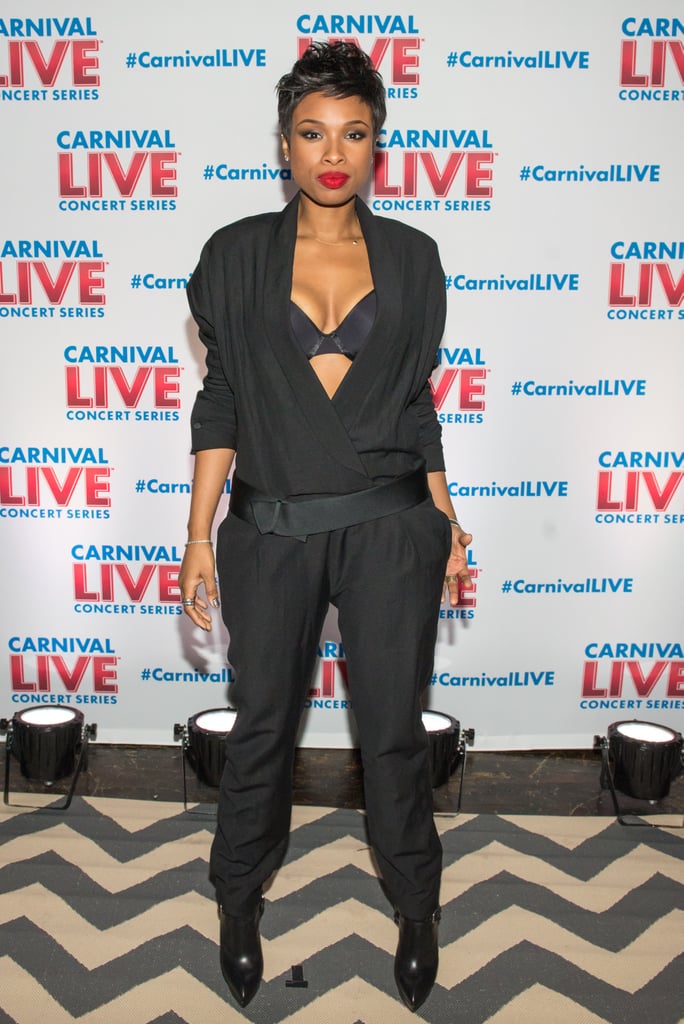 If you're in search of sexy inspiration for Valentine's Day, look no further than Jennifer Hudson's outfit at last night's Carnival Cruise Line party in New York City. She embraced the low-cut neckline of her shawl-collar jumpsuit (a clever nod to the tuxedo, especially with that satin belt) by letting the deep V frame her bra — in black, of course. Never forgetting about footwear, Jennifer finished things off with platform black booties. She might have wanted a particularly dramatic outfit, considering she was set to perform, but did she take things too far? Or did she rock it?