Jennifer Lawrence Dior Dress at Oscars 2014
Does Anyone Make Tripping Look as Glamorous as Jennifer Lawrence Does?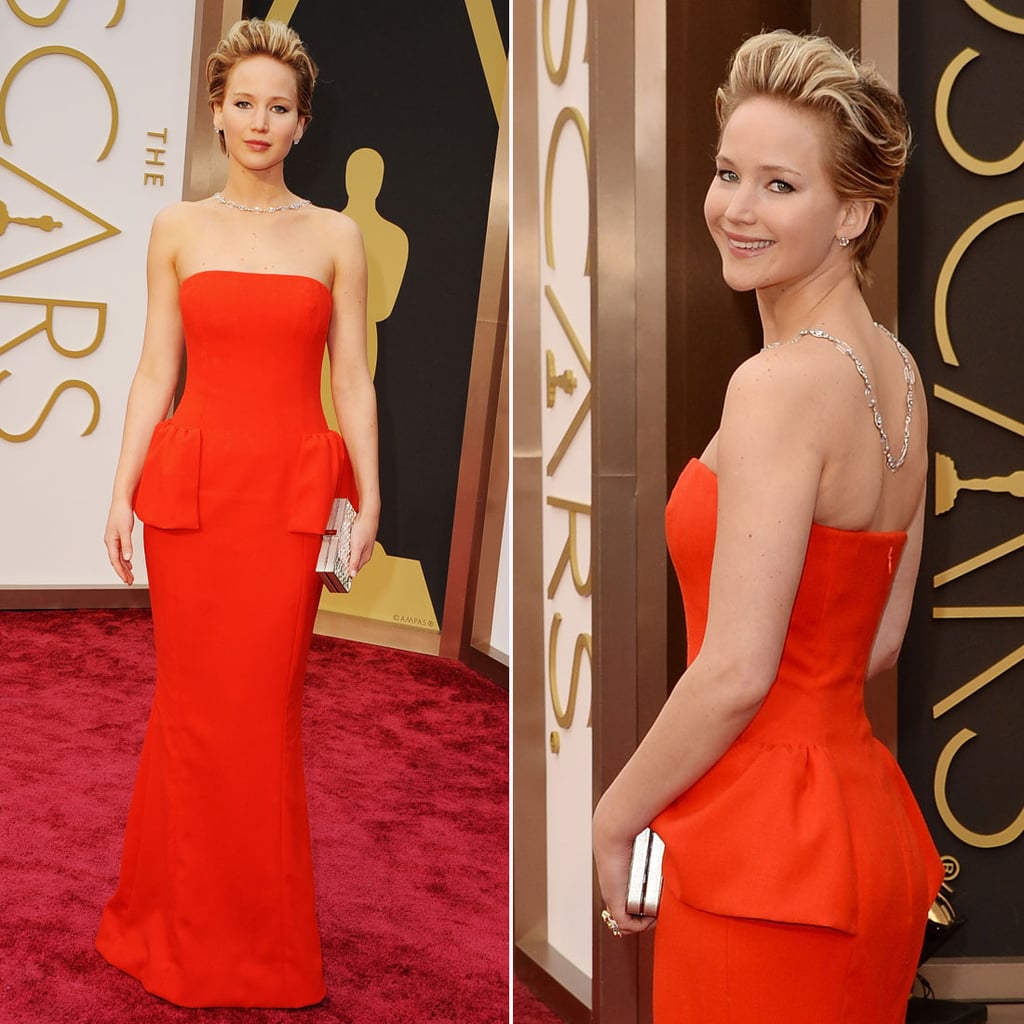 Last year, she fell in Dior and still managed to win the Oscar. Tonight, Jennifer Lawrence made her mark on the Oscars when she tripped again on the red carpet. Still, there's no one who makes a fall look quite so glamorous — or seems to be having as much fun at any award show — as Miss Lawrence does. More importantly, is there anyone who wears Dior quite as well as the American Hustle star? After dazzling in a number of Dior gowns all season, Jennifer slipped into a bright red peplum-trimmed confection tonight and finished the look with a diamond and platinum Neil Lane necklace draped to the back. Now, it's time to cast your vote: is Jennifer a winner?
Vote on all of our Academy Awards polls here!