Jennifer Lopez's Matching Blue Outfit
Did Jennifer Lopez Cut Up Her Dress to Make Accessories?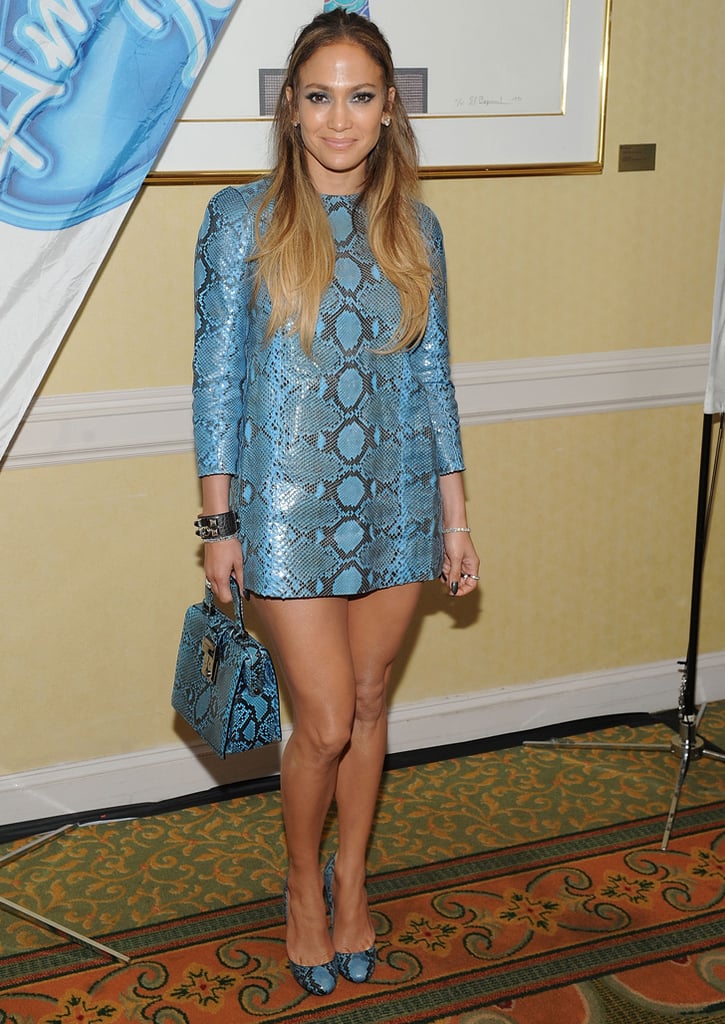 When Jennifer Lopez arrived for an American Idol photocall today, she walked in with a shift so short, it inspired visions of the judge hacking off its hem for her coordinated extras. OK, of course Jennifer didn't make her own bag and shoes — that honor went to the powers that be at DSquared2, Dean and Dan Caten.
Still, we were struck by J Lo's serious feat of coordination when she paired the label's blue python dress with matching shoes and a bag. So did Jennifer convince you that matchy-matchy-matchy is hot-hot-hot, or were you on python overload?