Jennifer Lopez Wearing Grammys Versace Dress in Music Video
Did Jennifer Lopez Just Outdo Her Most Well-Known Versace Moment?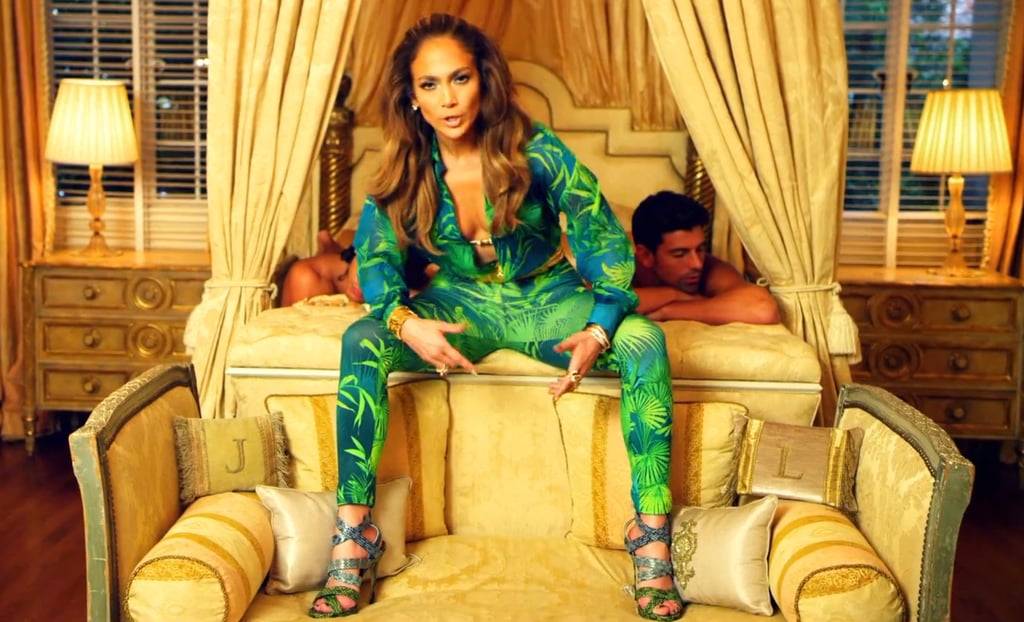 Jennifer Lopez may have just doubled down on one of Versace's most iconic red carpet moments. Fourteen years after wearing the infamous jungle-print Versace dress to the Grammys, Jennifer is at it again in her latest music video, "I Luh Ya Papi."
But this time, instead of a flowing dress, she dons a version made up of a pair of pants and matching top by Versus Versace (easier to dance by the pool, we guess!) with the same plunging neckline and safari print. But we were left wondering — who wore it better? The Jennifer of 2014 or of 2000? Take a peek at the video and let us know below!
Jennifer Lopez at the 2000 Grammys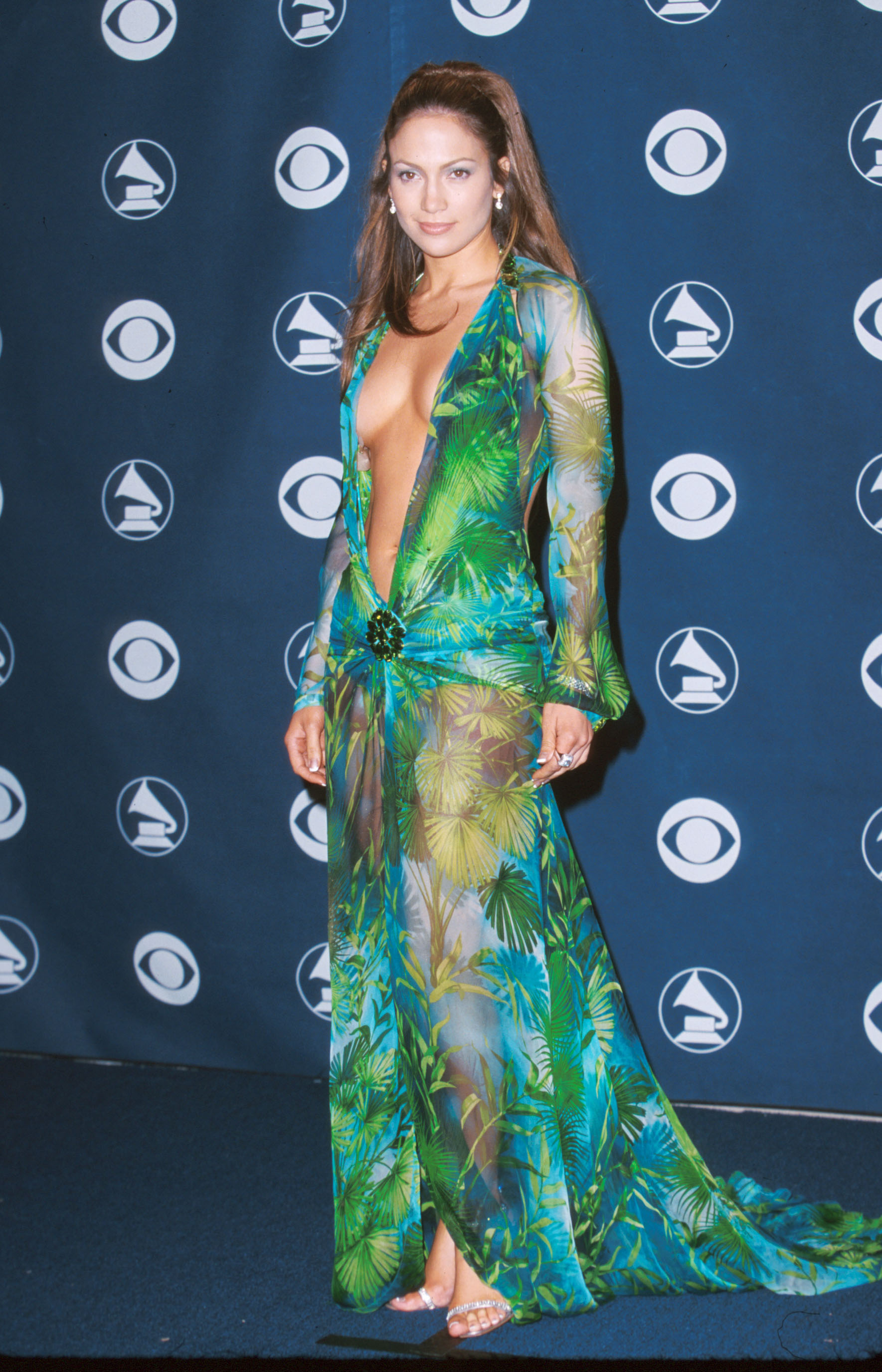 "I Luh Ya
Papi

"