Jessica Biel Kaufmanfranco Dress at the Oscars 2017
Can You Handle All the Sparkle on Jessica Biel's Oscars Gown?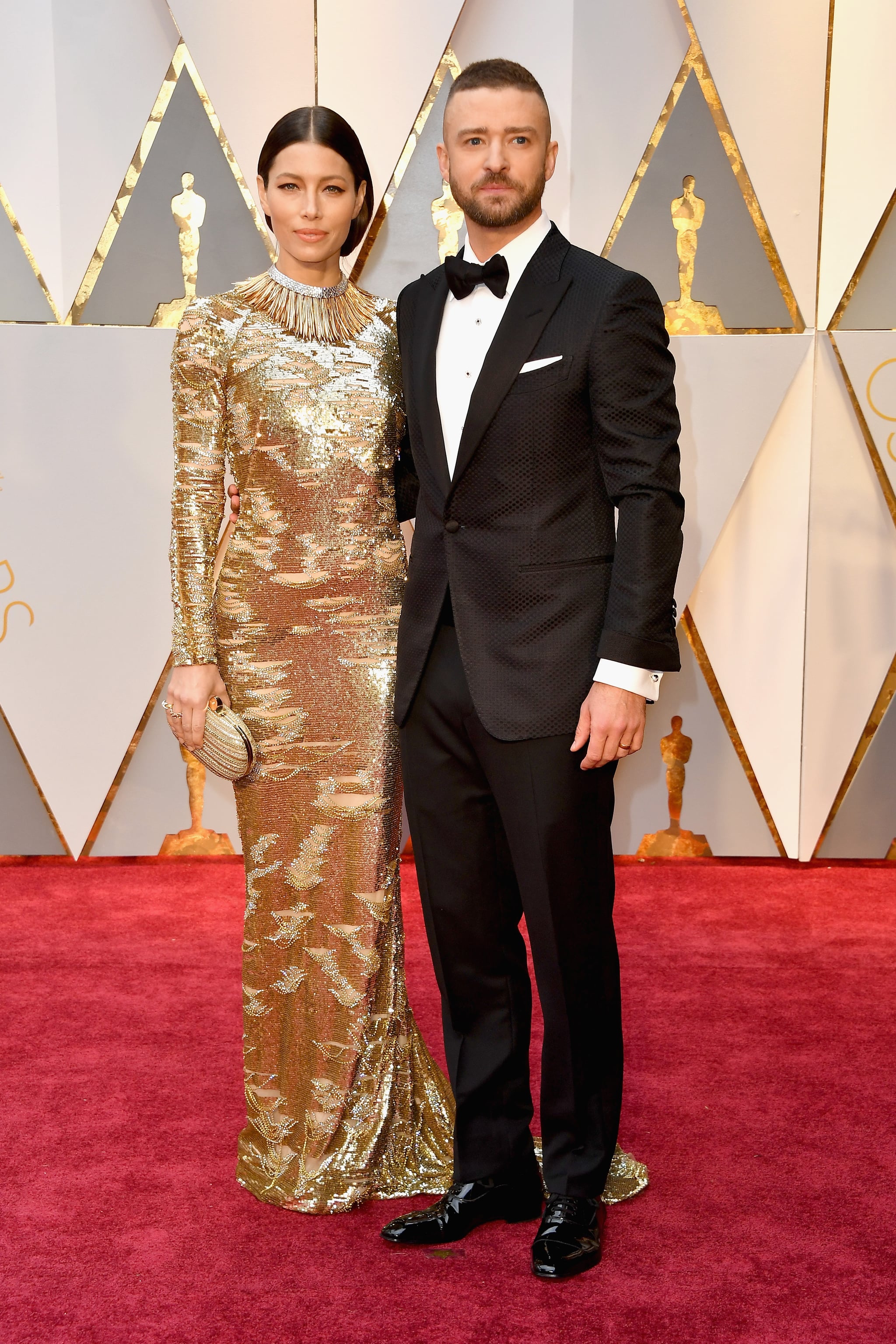 While we got a chuckle when Jessica Biel's husband, Justin Timberlake, referred to Tom Ford (the man who designed his suit) as "his other wife," we were dead-serious about Jessica's gown. In fact, the Kaufmanfranco piece transformed her into an Oscars statue. It shined so bright, she couldn't really say if it was silver or gold (we'd say both). But paired with a Tiffany & Co. spiked diamond bib necklace, it certainly stole the show on the Academy Awards red carpet. Scroll for another look, and tell us how you feel about all the flash.
Are You Crazy About Jessica Biel's Kaufmanfranco Gown?