Julien Macdonald Fall 2016 Collection
We Can See Gigi Hadid in Almost Every Look From Julien Macdonald's New Collection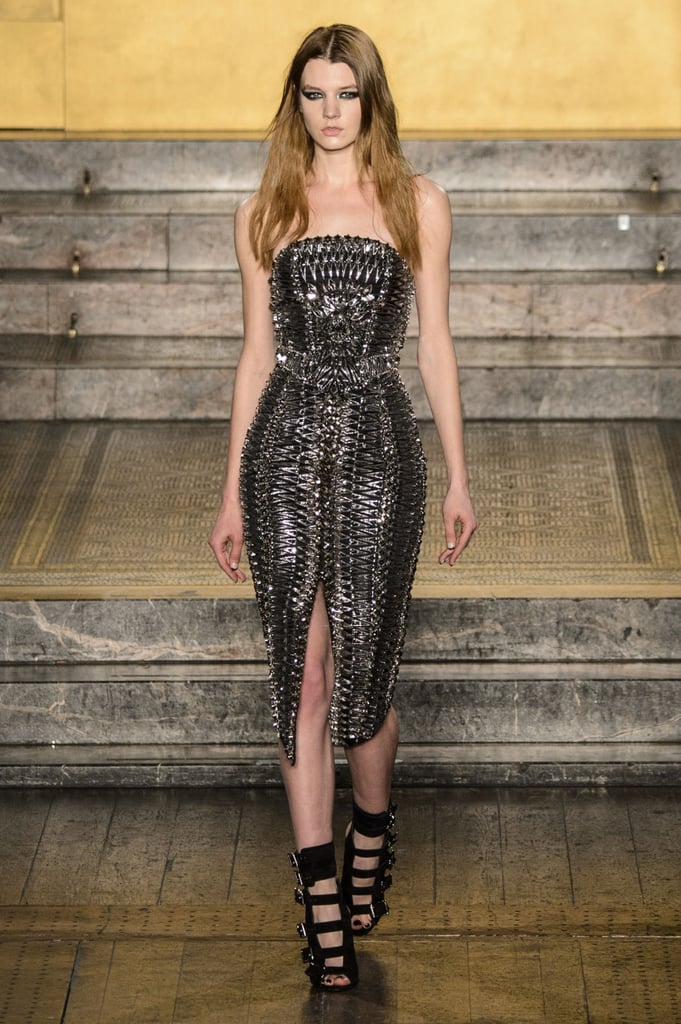 0
We Can See Gigi Hadid in Almost Every Look From Julien Macdonald's New Collection
Julien Macdonald's catwalk spectacle might have been staged in front of a majestic altar in London's One Mayfair, but the outfits the designer showed definitely weren't made for your average Sunday trip to church.
True to form, the designer presented a collection that was filled with figure-hugging dresses, intricate beadings, and revealing cutouts. Earlier this week, Gigi Hadid wore a Julien Macdonald creation, a jumpsuit that embodied the designer's daring aesthetic, and we could see Gigi wearing a number of pieces from Julien's Fall collection, too.
As for the male models that walked the runway for a second time since Julien launched a collection of menswear back in September, things were no less sexy. The guys sported see-through tops, skintight biker trousers, and buckled leather boots.
Kids were even welcome in the church of Julien Macdonald, with two tiny models gracing the runway for the grand finale. Was the designer hinting at the potential addition of childrenswear to his portfolio?
Read on to see the full collection for Fall 2016.