Kaley Cuoco's Dress on Ellen 2016
Kaley Cuoco Just Wore the Perfect Dress to Show Off Her Tattoo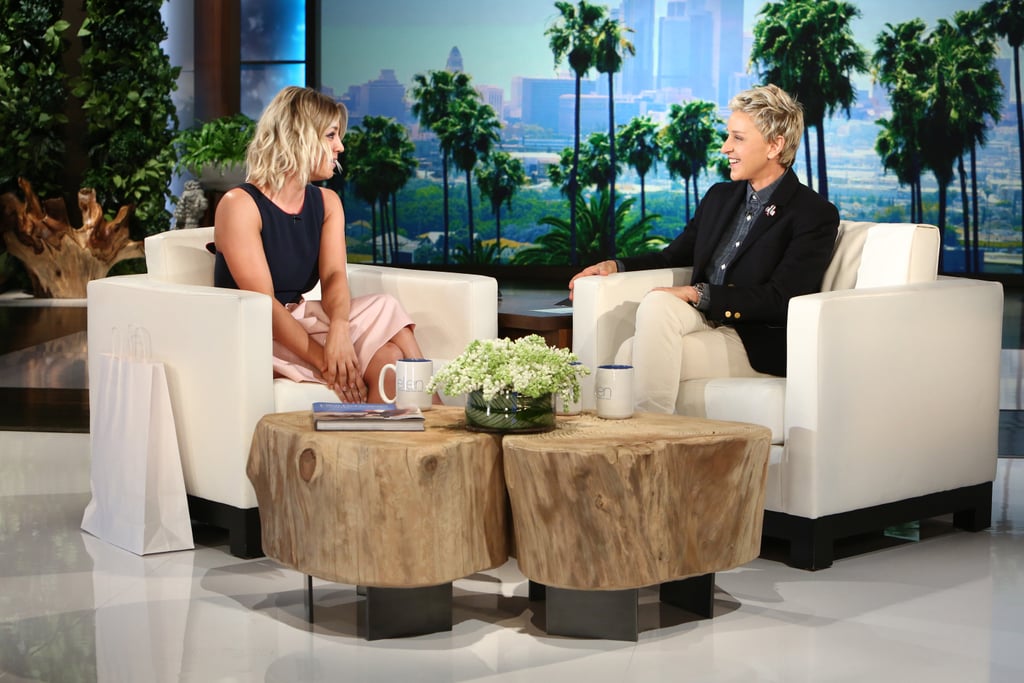 0
Kaley Cuoco Just Wore the Perfect Dress to Show Off Her Tattoo
Most of the country may still be wearing those Winter parkas, but Kaley Cuoco? She's got some Spring in her step. The star stopped by The Ellen DeGeneres Show rocking a sleeveless navy and pink dress, putting us in the warm-weather spirit — despite the dropping temps.
Dressing down the feminine piece with a cool pair of white kicks, the star made sure her ensemble highlighted a certain part of her body: her back, which features a large moth tattoo that covered the one of her old wedding date.
Read on for a look at Kaley's outfit, then see what the star said about going through a divorce.
Related: