Karl Glusman Wears Leather Jacket With Zoë Kravtiz's Face
Zoë Kravitz's Husband Got a Leather Jacket With Her Face on It, and Jason Momoa Approves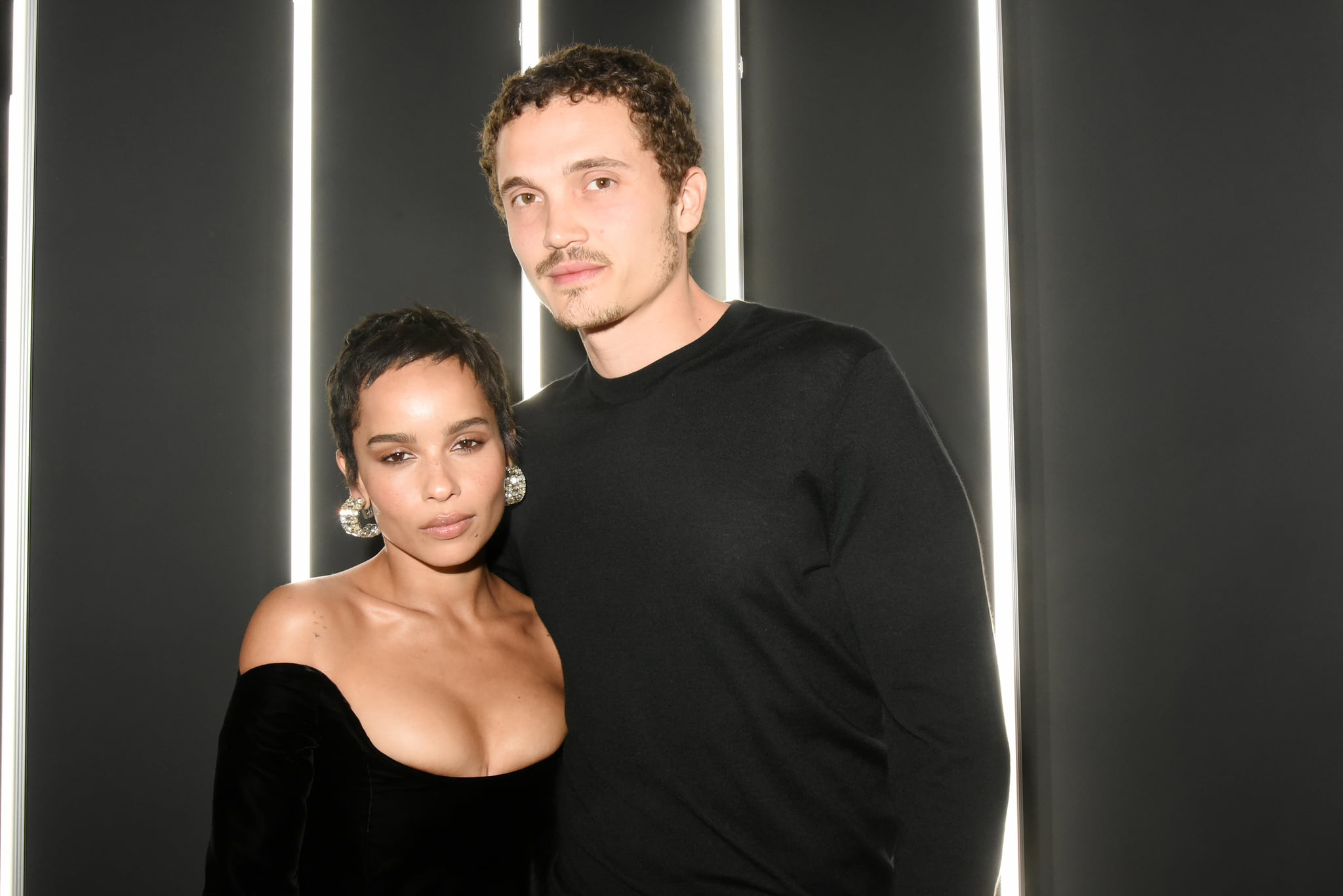 Image Source: Getty / Foc Kan
Some newlyweds have a glow, others have customized leather jackets. Zoë Kravitz's husband, Karl Glusman, has both. The 31-year-old actor recently shared a photo of his chic fashion piece on Instagram, featuring a beautiful print of Zoë's face. Her black and white form is framed by a heart made of clouds and roses, with the words "Just Married" written along the hem — how romantic!
"I believe our stars were written before we met," Karl wrote in the photo's caption. "'Karl + Zoë, ride or die into the sunset . . . '" Could those be wedding vows? We'd like to think so.
Karl and Zoë tied the knot not once but twice this year. Perhaps Zoë's biker shorts from their Paris rehearsal dinner were inspiration for Karl's own "biker" look. The full story behind this darling gesture is still unclear, but we do know her stepdad, Jason Momoa, is a fan. The Aquaman actor commented on Karl's photo with a series of "😍😍😍😍" emoji. Yep, there's plenty of love for this sweet couple and their stylish choices.