Karolina Kurkova and Adriana Lima at IWC Gala 2014
It's a Sexy Battle Royale!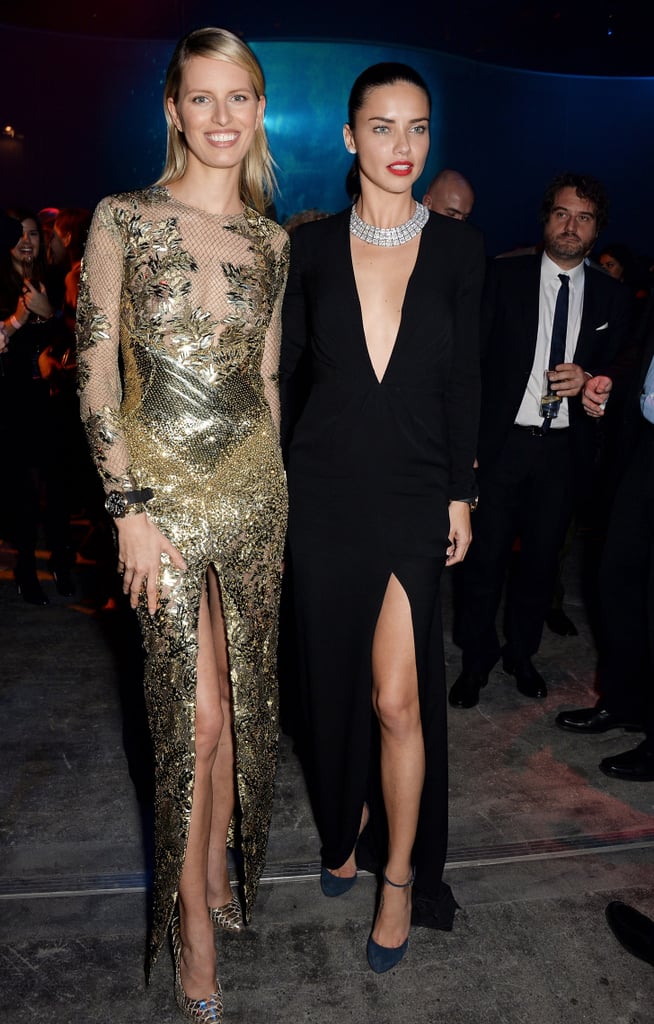 Whenever there's more than one Victoria's Secret model in a room, it's safe to say the air is going to be crackling with sexy style — and Switzerland's IWC Gala was no exception. Karolína Kurková made our mouths drop in a golden creation that, while long-sleeved and to the floor, actually appeared to be made of a fishnet-like material that used gold beading and smartly placed leafy appliqués to add some necessary coverage. Adriana Lima was a siren in black, wearing a gown that dipped nearly to her navel and had a slit that approached her hip bone. The final sexy touch? Ankle-strap pumps.
While both are undeniably sexy, there's a different vibe to each, thanks to all of Karolína's gold and the simple vibe of Adriana's black. Which is your favorite?