Kate Hudson Wearing a Crop Top
What Part of Kate Hudson's Look Would You Actually Wear?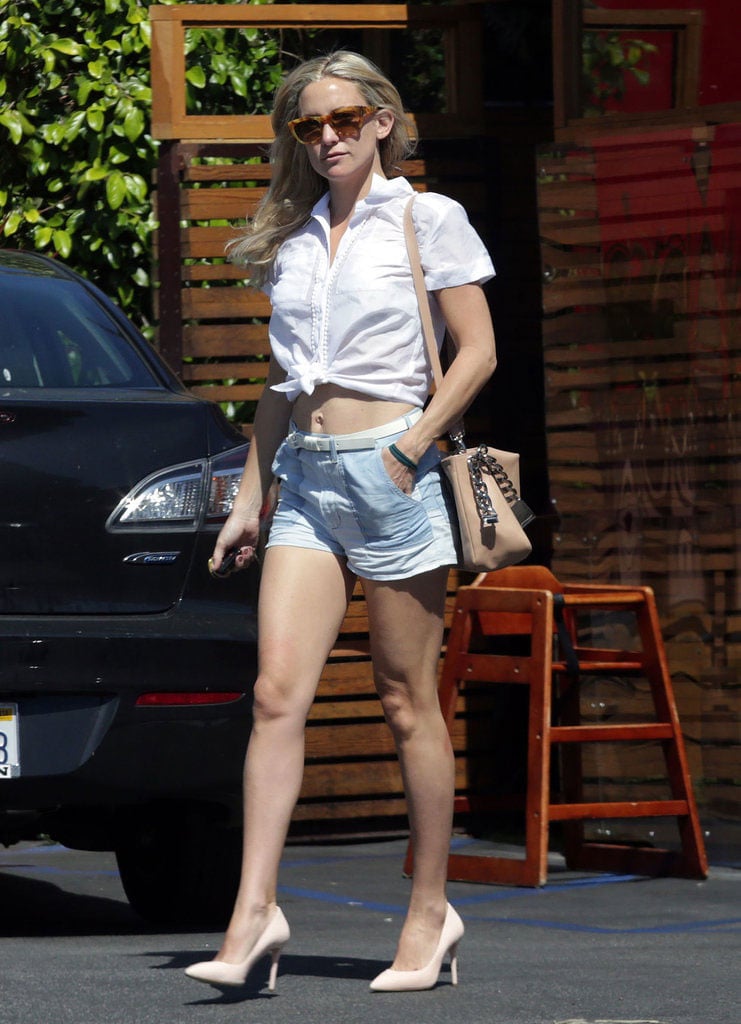 While my girlfriends and I typically subscribe to the dressing rules our mothers taught us — you know, if you're showing skin on top, cover up on bottom — most of us don't have Kate Hudson's rockin' bod. So, we'll forgive the actress for baring both her abs and stems in a crop top, short shorts, and high-heeled pumps while out in Santa Monica, CA — in fact, we'll probably use it as some much needed gym inspiration.
Still, by real-life standards, this movie star look may be a little out of our league. So we're asking you — if you had to choose just one piece from Kate's Spring-ready look, what would it be? Or are you brave enough to rock the head-to-toe look, because, on the other hand, you could subscribe to this fashion rule: if you've got it flaunt it!