Kate and Rooney Mara's Dresses at SAG Awards 2016
The Mara Sisters Are Giving the Olsens a Run For Their Money at the 2016 SAG Awards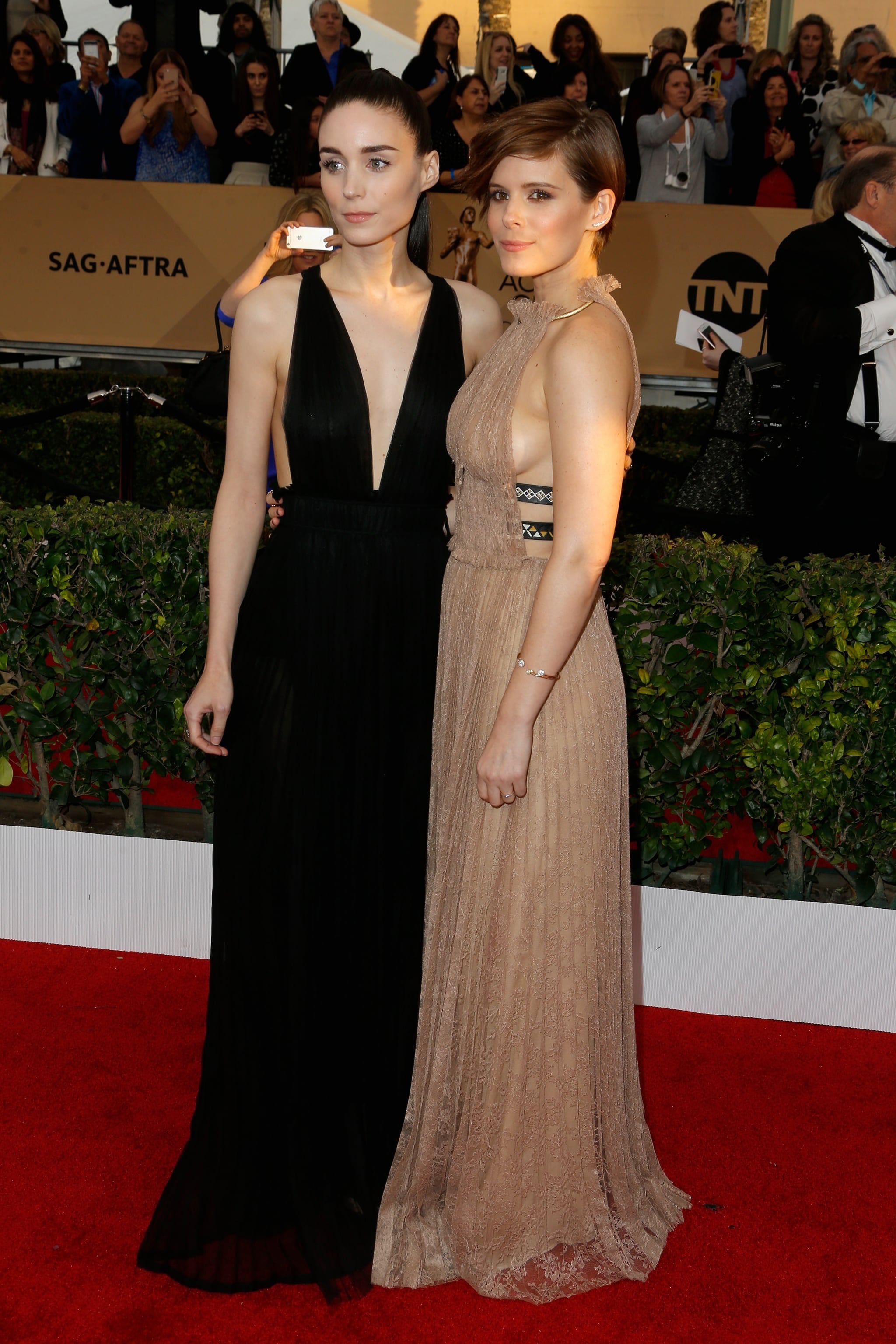 Considering each is a star in her own right, we often forget that Rooney and Kate Mara are actually sisters. But when the two walked the red carpet together at the 2016 SAG Awards, we were once again reminded — and convinced that the ability to pull off a glamorous Valentino gown (which they both wore without planning it) runs in their family.
But while the Mara girls both looked stunning, their ensembles were very different: Rooney's low-cut number was more classic and true to her dark, signature style, while Kate went daring with a high neck and cutouts. So which dress did you prefer? Keep scrolling to see 'em both, then tell us your thoughts in the included poll.
Which Mara Sister's Dress Is More Your Style?