Kate Spade Designer Interview
A Day in the Life of a Kate Spade Designer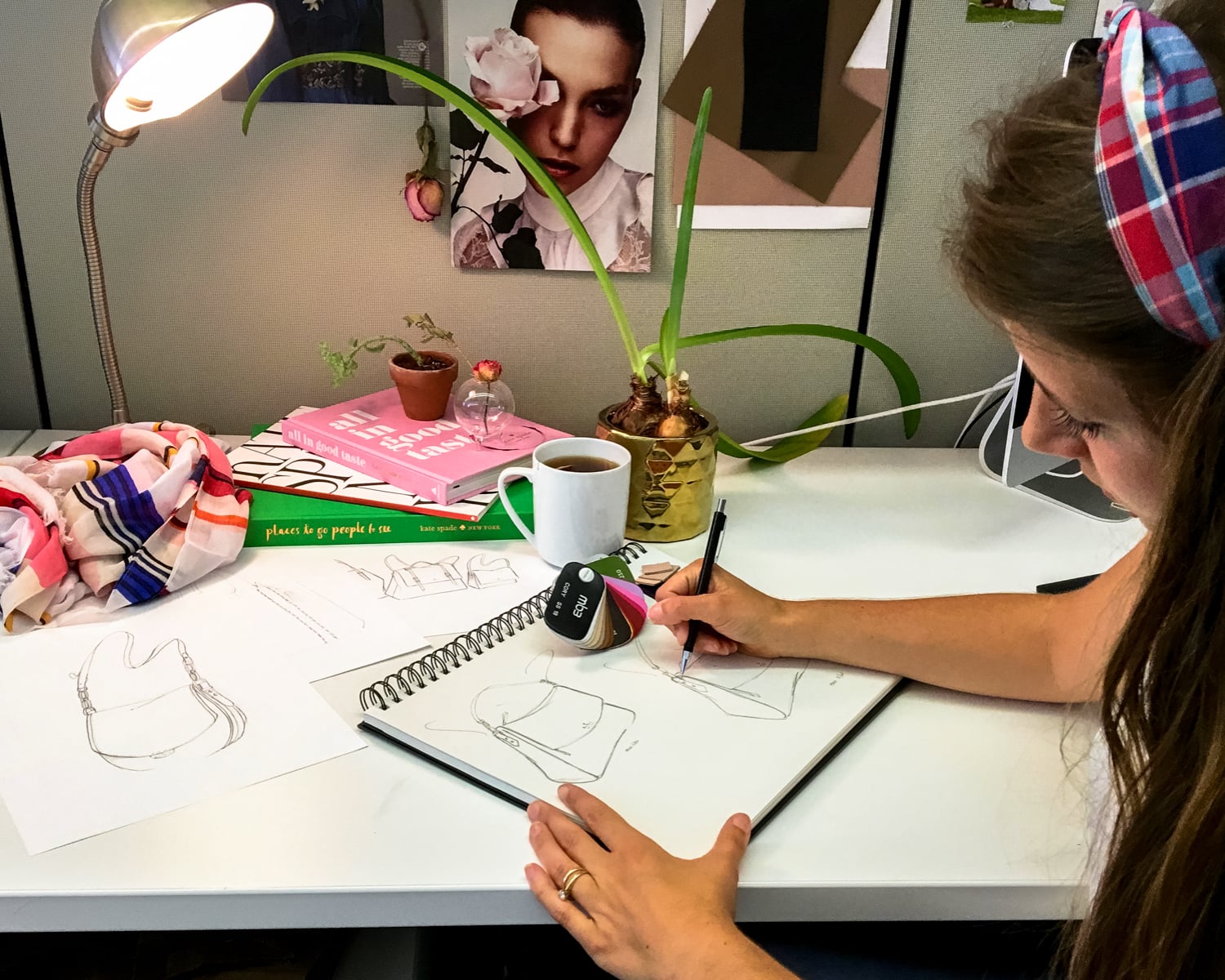 With over 140 retail shops and outlet stores across the United States and more than 175 shops internationally, the colorful products of Kate Spade New York are easily recognizable around the globe. But have you ever wondered what it's like behind the scenes of this spirited world?
Below, Kelsie Woodbury gives us a peek into her everyday life as a Kate Spade designer. Having worked for the company for three years, Kelsie breaks down everything from her creative process to revealing what she finds most rewarding about designing for such a vibrant, fun brand.
POPSUGAR: Tell us a little bit about yourself! Where did you go to college and what did you study?
Kelsie Woodbury: I attended Savannah College of Art & Design with the goal to become a jewelry designer. I nearly completed the jewelry program but when accessories design became a major, I knew I had to spend an extra year completing this degree as well.
PS: Did you always want to go into design?
KW: Yes! Once my art teacher in high school told me I should get into design, I never looked back. Sometimes, all it takes is for someone to believe in you so you can believe in yourself.
PS: As a designer, what does a typical day look like for you?
KW: BUSY! A normal day consists of collaborating cross-functionally with partners in others departments of the business. Some days I am sketching new ideas for a future season while also wrapping up a past season. It is forever a revolving door, and as we all know, fashion will continue to keep moving with or without you.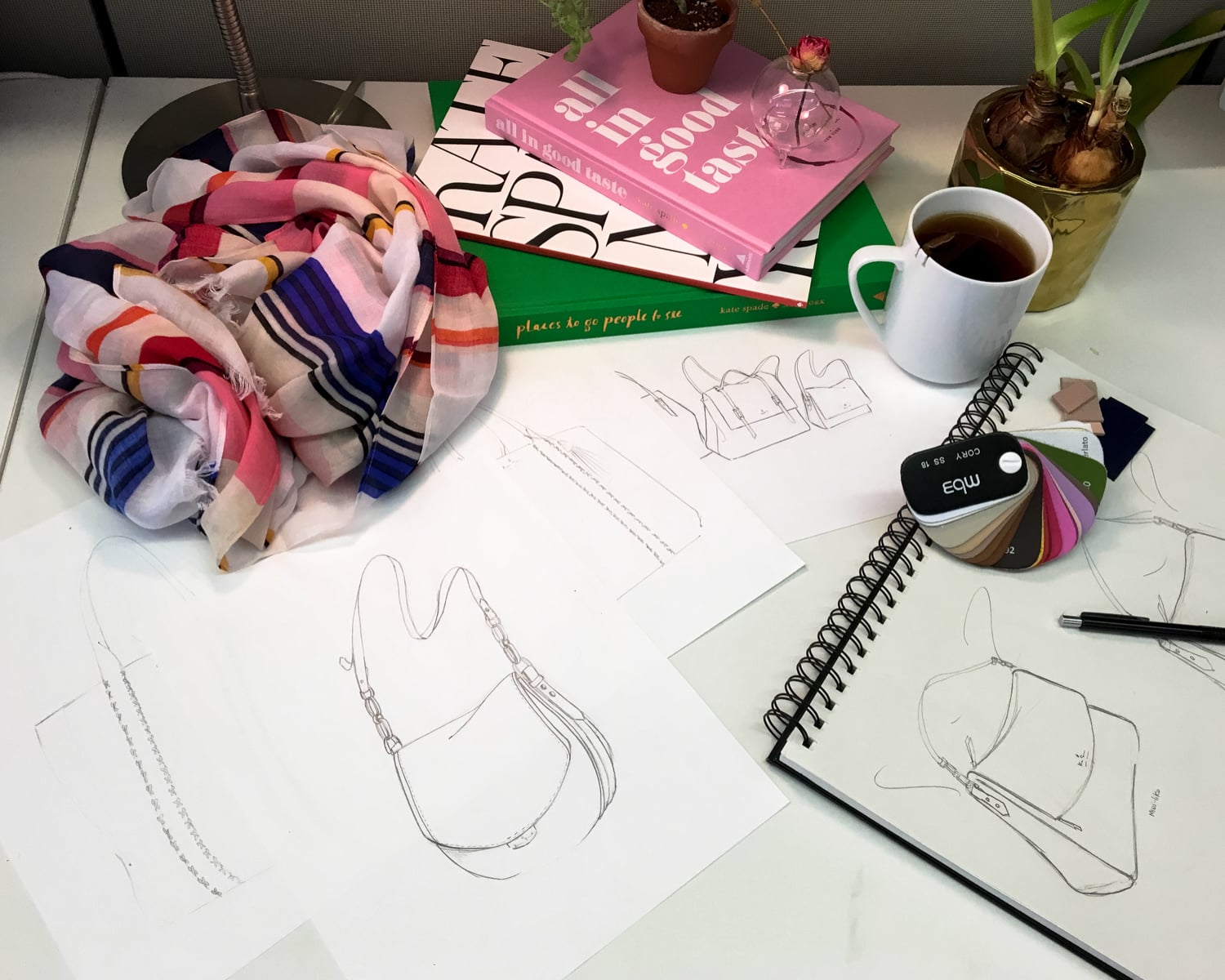 PS: Can you walk us through your creative process? Is there a step in the process you love most?
KW: I think each designer has their own process, but we all start with inspiration. For me, I have to feel something, react to it, and see it in a way that speaks to me. Having an idea and then translating it to fit the Kate Spade customer is next. I start with quick thumbnail sketches to get the idea down and then move onward to more detailed sketches. I love thinking about material — whether it is going to be a soft leather or more structured one — as I build the concept. My goal is to tell a story through my work. That is my favorite part of design.
PS: What do you love most about being a part of the fashion industry?
KW: I think of my first internship in NYC often and can vividly see where there was a turning point for me. My eyes opened when I met a group of young designers like myself in the basement of Diane von Furstenberg's Fashion House. We all focused on different mediums, and during that Summer they taught me how to embroider, hand-bead, and screen print all in one room. It was then I knew fashion was where I belonged. I was so intrigued that there we were, all artists with a common interest working on the same product, but we came from such diverse backgrounds.
For me, that is my favorite part of fashion — so many different creative minds coming together to build a brand.
PS: What do you find most rewarding about your job as a designer?
KW: The most rewarding aspect of being a designer is hearing someone say they love wearing a product I designed. For most women, a bag is an extension of themselves and their style, so it's got to be just right.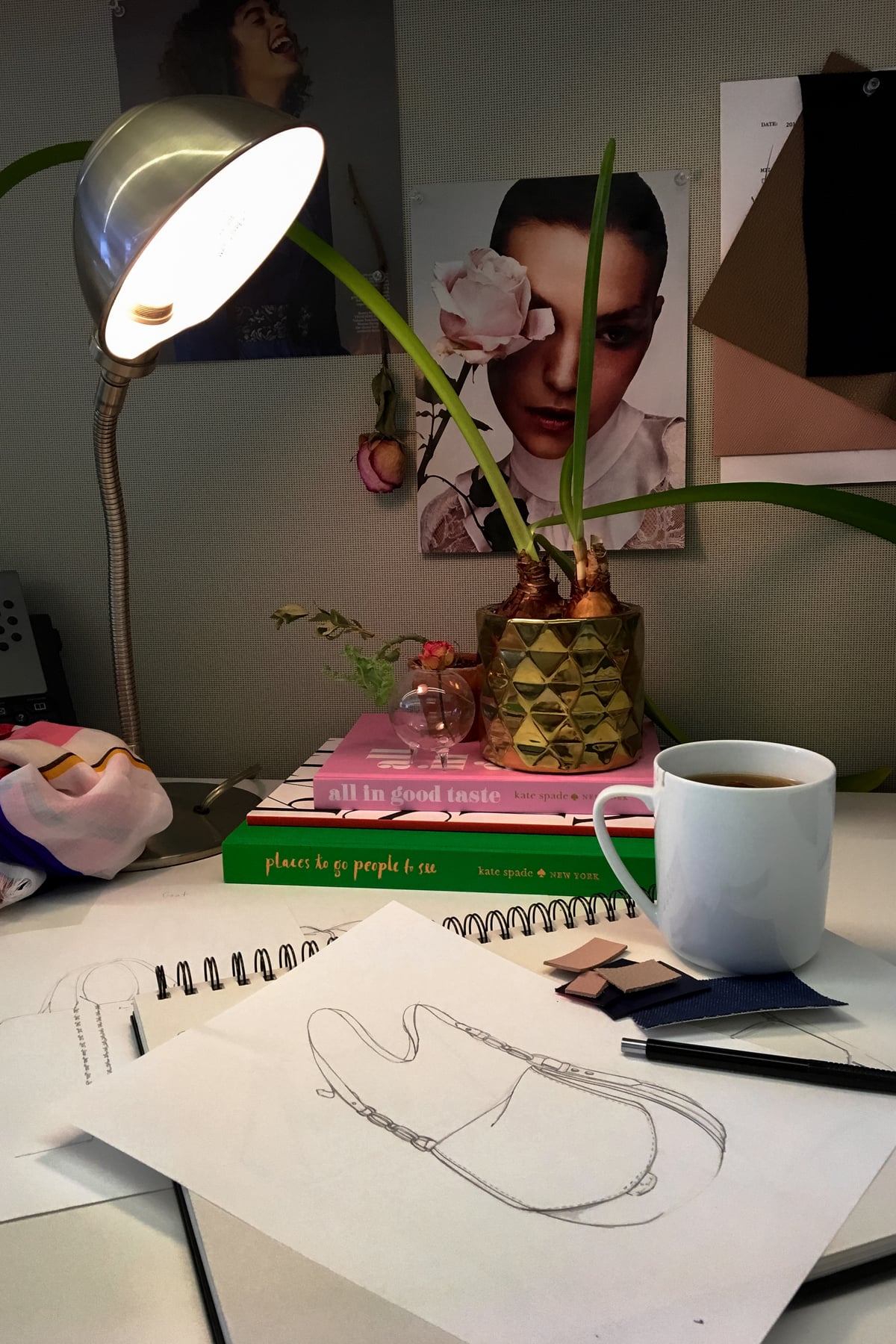 PS: How do you constantly stay inspired?
KW: I seek to find inspiration in little ways throughout my daily life. Whether it's traveling near or far, I believe experiencing newness expands the mind, and it is during these explorations I am able to find inspiration in new colors, architecture, cultures, textiles, etc. Traveling leaves me refreshed. Therefore, it allows me to find the creativity to design.
PS: You design everything from handbags to fashion accessories. Do you have a favorite category and/or a specific season you prefer when it comes to designing?
KW: I do have my hands in a lot of different categories, which keeps the job extremely exciting and has only opened up more doors for me. I love tying the categories together and knowing all the product will ultimately sit in the store together. But my main focus has always been handbags.
My favorite season will always be designing for Fall. It's usually the largest collection, and I get really excited for the materials, colors, and details.
PS: The crisp color, the glitter and sparkle, the playful sophistication — what is your favorite part about working for such a vibrant, fun brand as Kate Spade New York?
KW: Working at Kate Spade has taught me to embrace every side of being a women. It's about loving yourself and accepting who you are and being proud!
Image Source: Courtesy of Kelsie Woodbury