Kate Upton at Stella McCartney Dinner 2014
All It Takes Are These 3 Looks to Prove Stella McCartney Is Timeless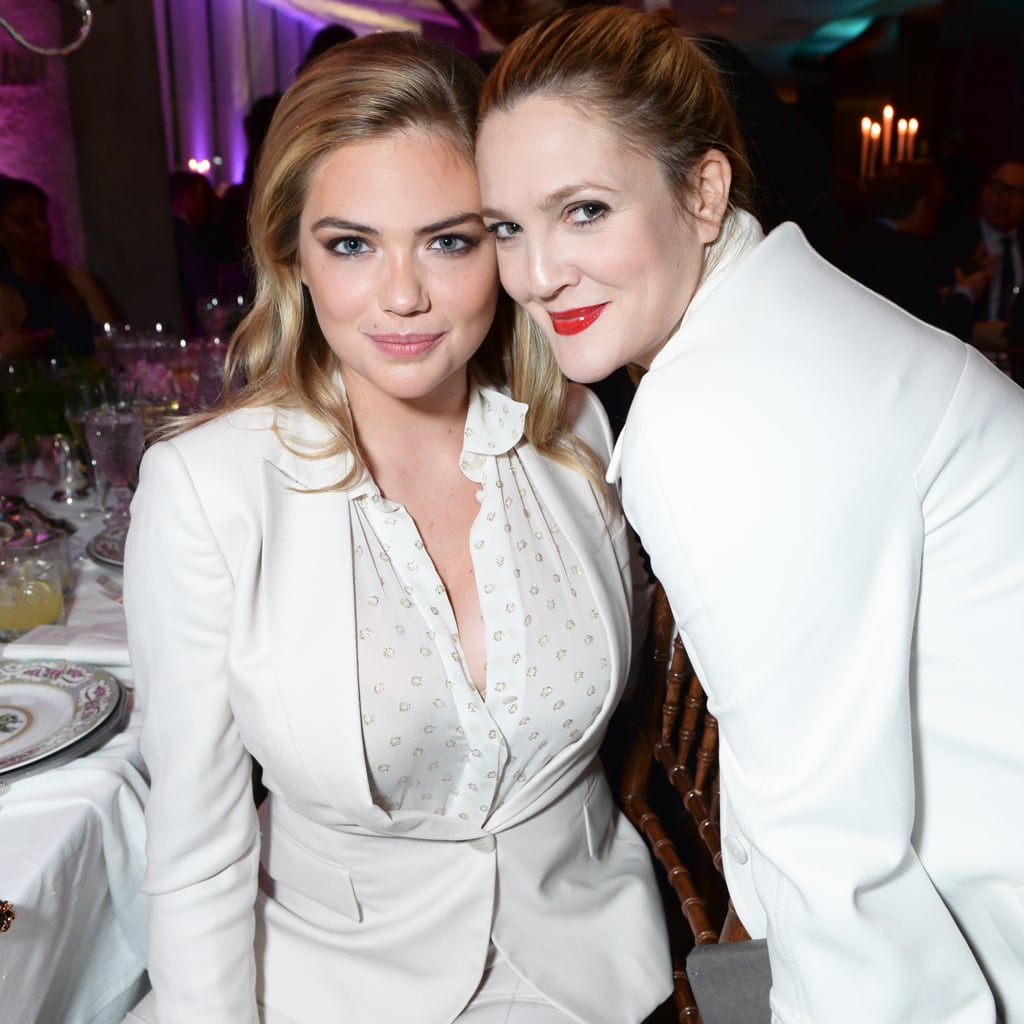 Source: Billy Farrell Agency
When you're dressed in Stella McCartney, you need little else to make yourself stand out from the crowd. Her figure-flattering, refreshing silhouettes are always fun yet ladylike. Maybe that's why so many stars were excited to honor the designer at Lincoln Center in New York City last night.
"I mean . . . She's absolute royalty," Drew Barrymore said of McCartney. But she wasn't the only one to dole out compliments. In fact, Kate Upton and glowing mama-to-be Liv Tyler also made McCartney look good on the red carpet. Kate opted for a crisp tailored suit and patterned blouse, Drew chose a shift dress and a Winter-white tailored coat, and Liv showed off her baby bump in one of McCartney's more intricate designs — an embroidered mixed-print mini that had her glowing.
But even though all three ladies were playing for the same team — team Stella, that is — we have to ask: whose outfit do you like best?