Katy Perry Dresses Like Britney Spears at VMAs 2014
Did Katy Perry Pay Perfect Denim-Clad Homage to Britney Spears at the VMAs?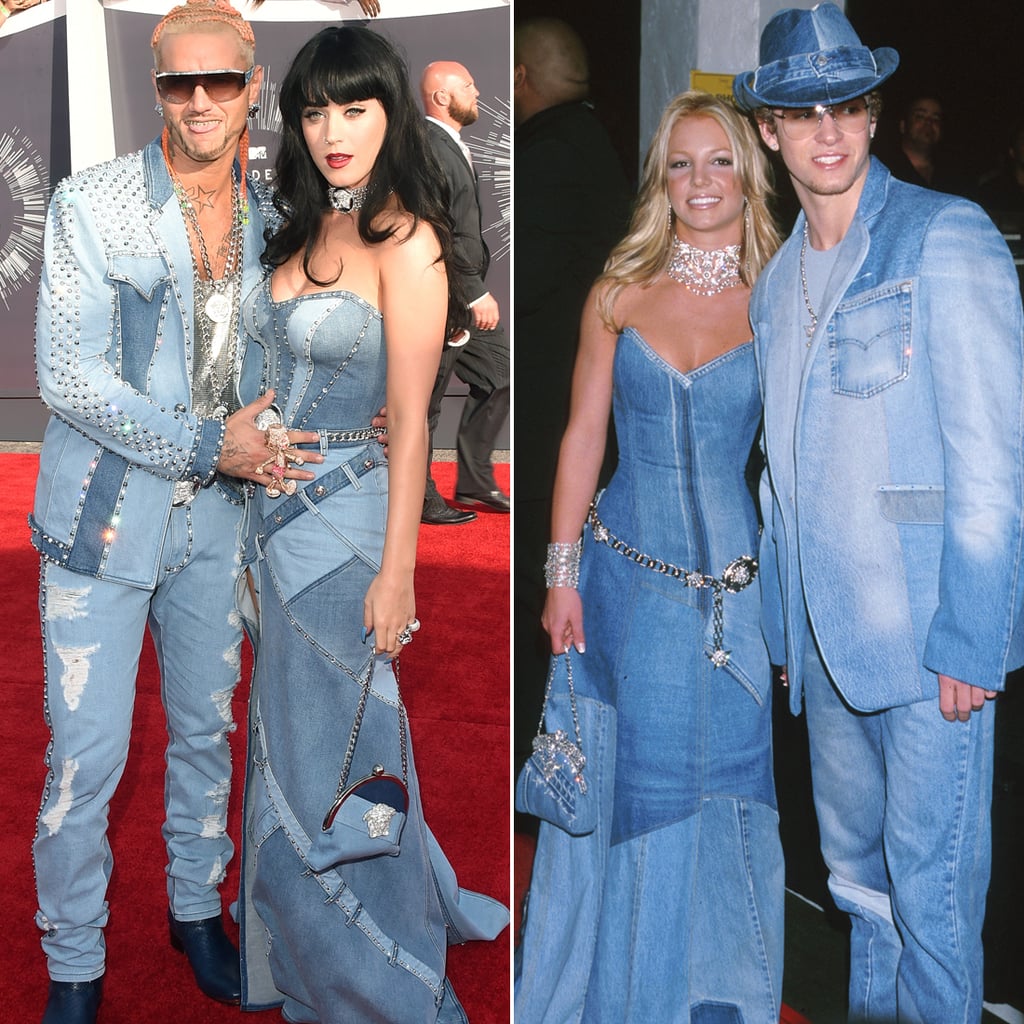 When Katy Perry tweeted the following to Britney Spears during a conversation about impressions ahead of the MTV VMA Awards, we didn't quite realize how literal she was being.
@britneyspears I'll show u my best impression on the red carpet at the VMA's tomorrow... Wait for it bb.

— KATY PERRY (@katyperry) August 24, 2014
Katy pulled off a flawless reinterpretation of Britney's famous denim look from the 2001 American Music Awards, where the pop princess famously coordinated with then-boyfriend Justin Timberlake. The look went down in fashion history as one of the most memorable couples looks of all time, and Katy told fans that the throwback outfit she sported on the red carpet was a "result of my love for nostalgia and my Tumblr addiction."
Katy did have a little help putting this look together, though. While most of us DIY our costumes, she looked to Versace for a reworking of the original patchwork strapless gown. She also roped in rapper Riff Raff to play her "Justin" on the red carpet. Do you think this pair did our favorite teen couple justice with their homage, or will there only ever be one Britney and Justin?
Vote below, and don't forget to check out all the fashion from the VMAs too!