Keira Knightley's Dress at the Oscars 2015
Did Keira Knightley Save Her Loveliest Look For the Oscars?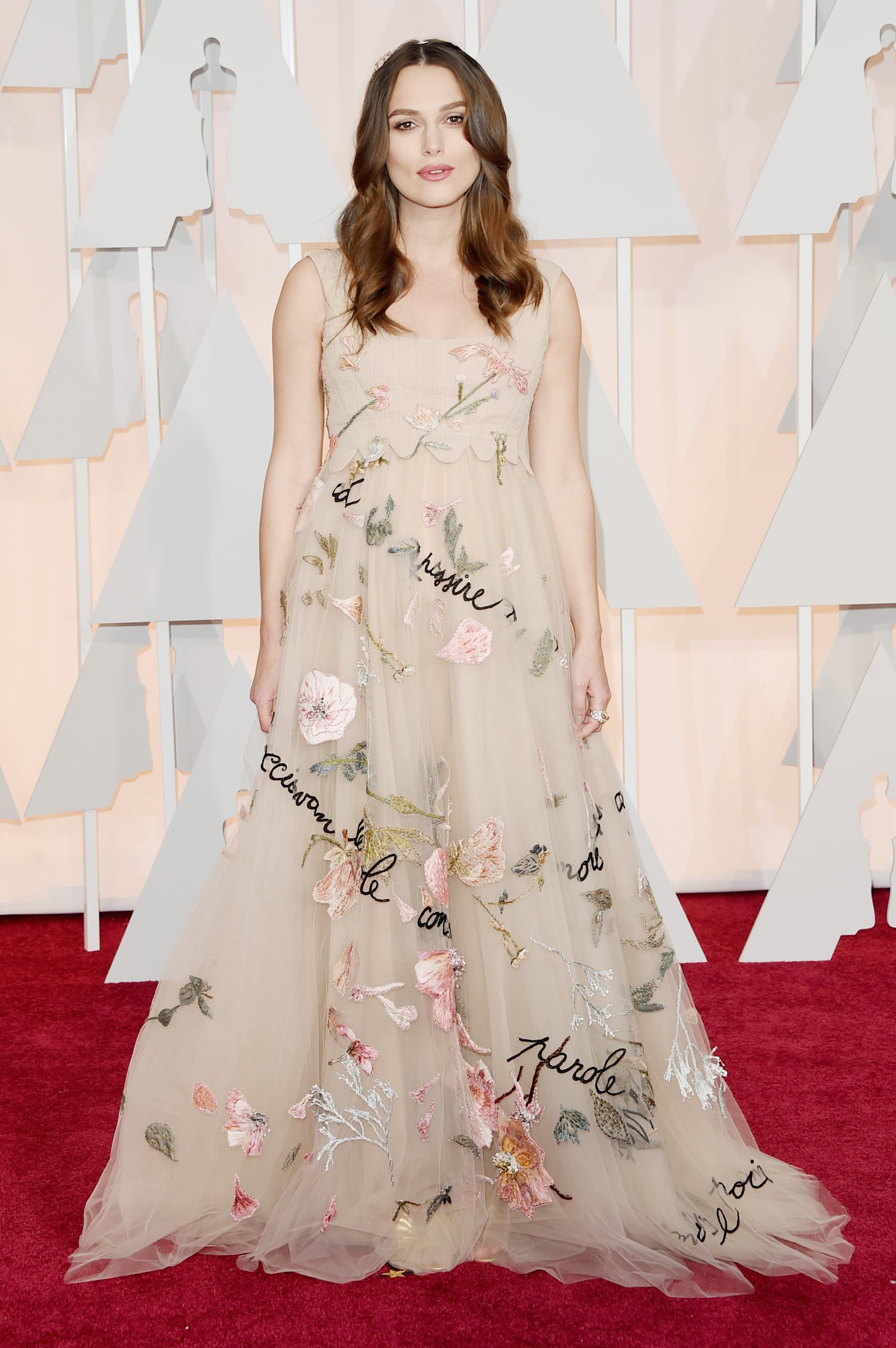 All award season, we've been watching Keira Knightley turn out a lineup of the prettiest, most feminine red carpet dresses, but it appears she saved her best look for the Oscars. The best supporting actress nominee just arrived in a floral-embroidered ethereal gown that made her look like a total goddess. So, is this her loveliest look yet?
And remember to vote in all of our red carpet fashion polls!