Kim Kardashian in Silver Crop Top at Dash Miami
Wonder Where the Kardashians Stand on Crop Tops, Jumpsuits, and Skorts?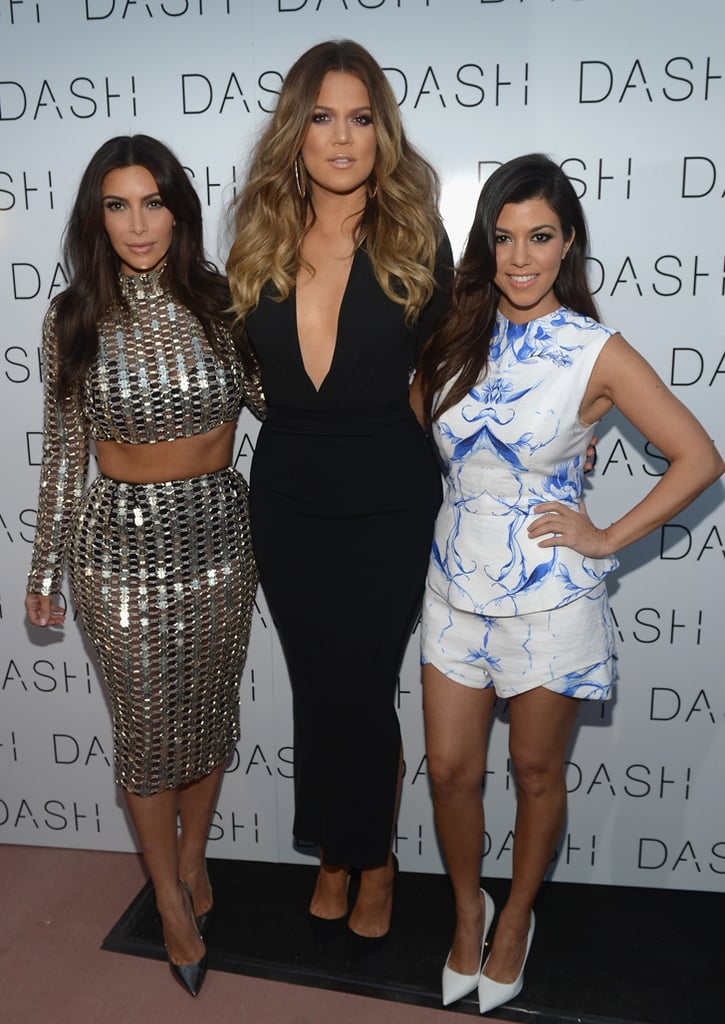 They may be sisters, but there was nothing related about the Kardashians' looks last night. For the grand opening of Dash Miami, Kim, Khloé, and Kourtney showed their personal styles in warm-weather-friendly designs.
As if you could ever miss Kim, the stylish star certainly stood out in mirrored separates. Her chain-mail-inspired crop top and pencil skirt were coordinated with silver stilettos, but that's about where the matching ended. Though Khloé also showed skin, she opted to take the plunge in a black jumpsuit, while Kourtney looked ready for Summer in a floral skort. With three very different looks to choose from, which sister would you pick to twin?