Kristin Cavallari Pregnant Outfit at Airport
Would You Wear This to the Airport While Pregnant?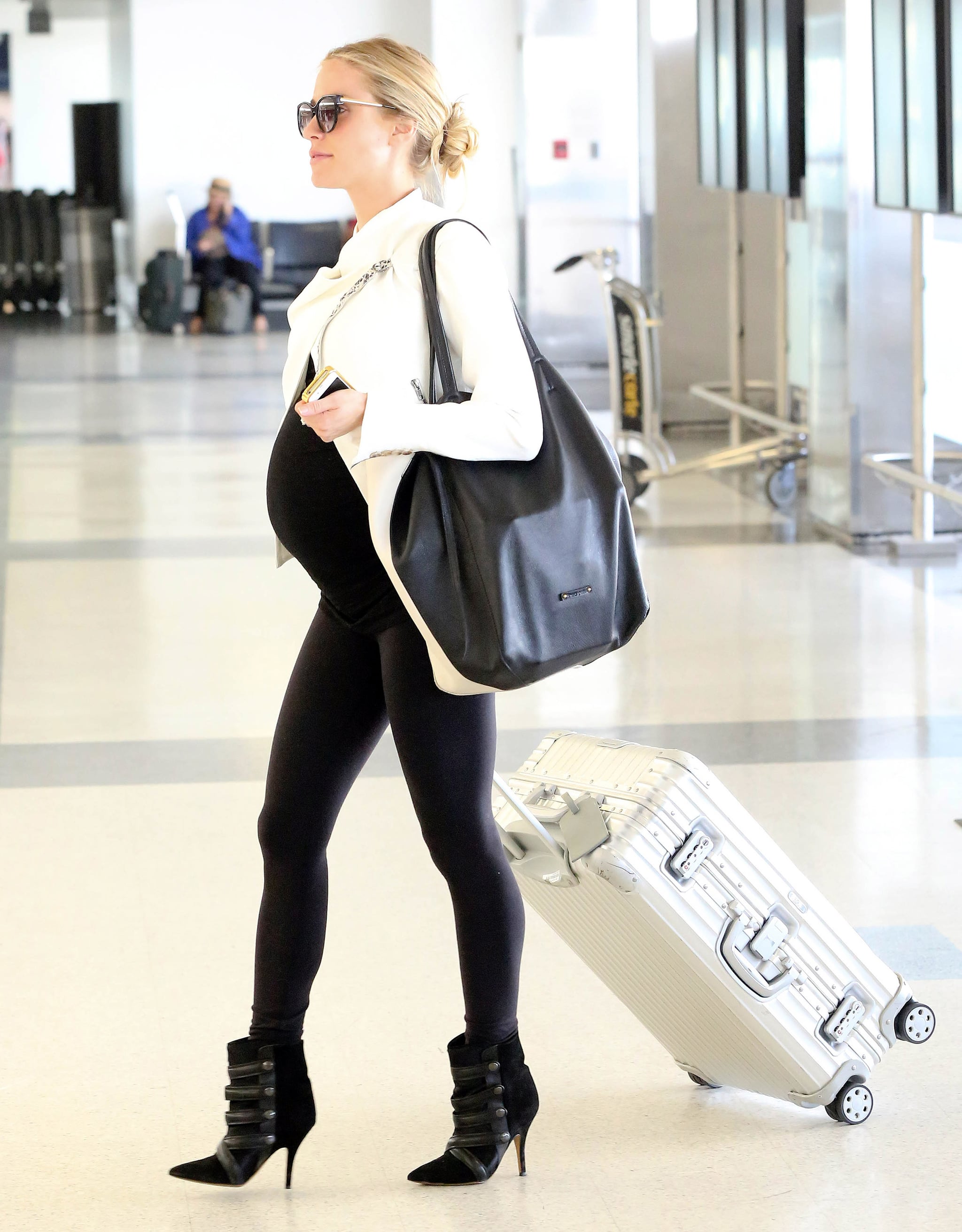 We struggle to reach for the fashion-forward outfit (and not the comfy one) whenever air travel beckons, but, thankfully, we have a whole bounty of impeccably turned-out stars to use as inspiration. We're trying to suck it up and wear something more sophisticated than our favorite boyfriend jeans and oversize sweater when heading through security, and here's Kristin Cavallari strolling through LAX in a sharp white blazer, leggings, and Isabel Marant boots — while pregnant.
The posh look would be a feat for us to pull off on any flight, let alone when we've got a baby on board, too. We know the stretchy pants would be comfortable for cruising, but we're sure our own version of pregnant travel will involve something a little more relaxed.
What do you think? Do you love the look, or does it feel too done up?