L.L. Bean Hunter's Tote Bag | Review
We Can't Camouflage Our Affections For This Cute Couple!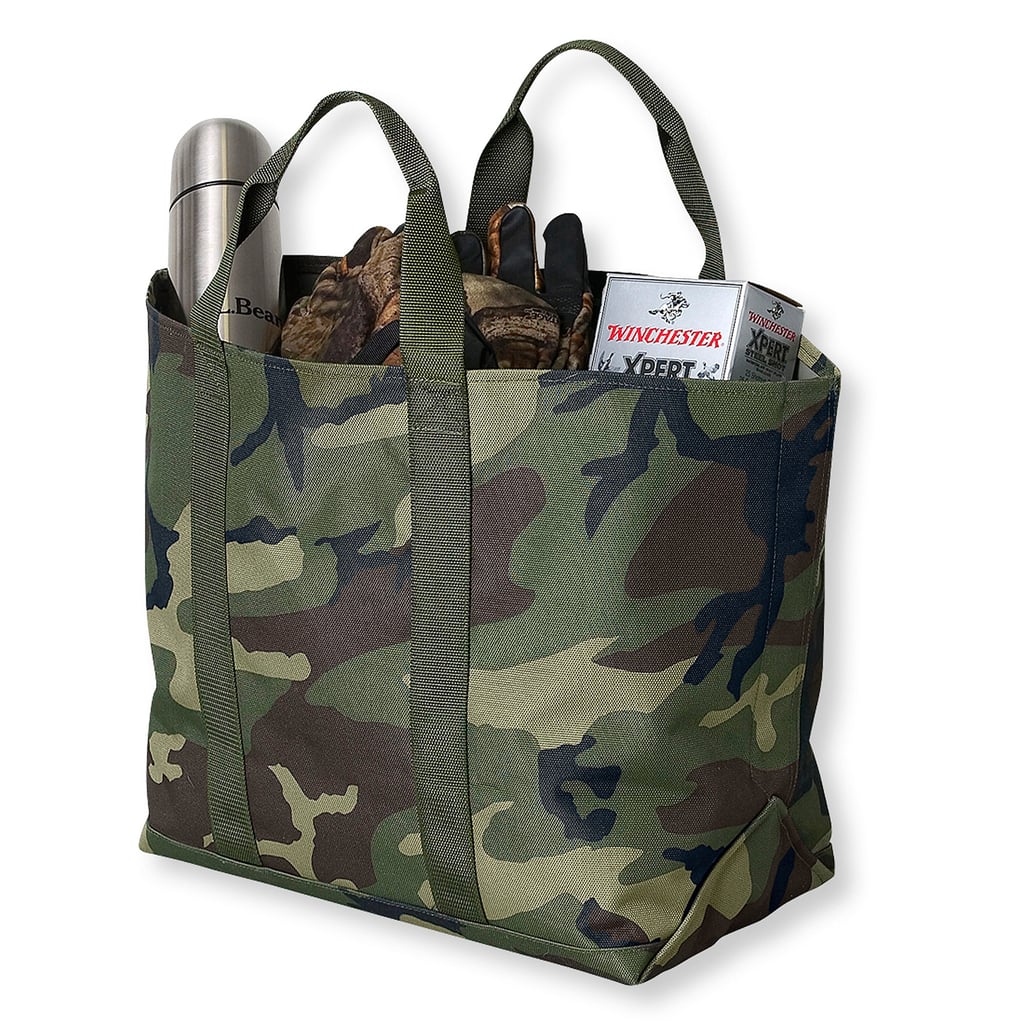 The piece: L.L. Bean Medium Hunter's Tote Bag
The price: $25
Why we want it: L.L. Bean's website may recommend this bag for "waterfowling, dog training, or shooting," but we think it's good for so much more! With such a large, versatile silhouette (this one clocks in at 12 inches x 13 inches x 6 inches), this bag can hold all the daily essentials and then some. And if you're curious about shopping the men's section, starting with a bag like this is a great way to try out the trend. But the real reason we love this tote (besides the wonderfully low price)? L.L. Bean Signature produces a pair of men's boots ($179) in the same camo print — so you can rest assured your man won't be borrowing from you any time soon. Call it an early Valentine's Day present.