Lena Dunham's Girls Clutch
Did Lena Dunham's Clutch Just One-Up Breaking Bad Fans?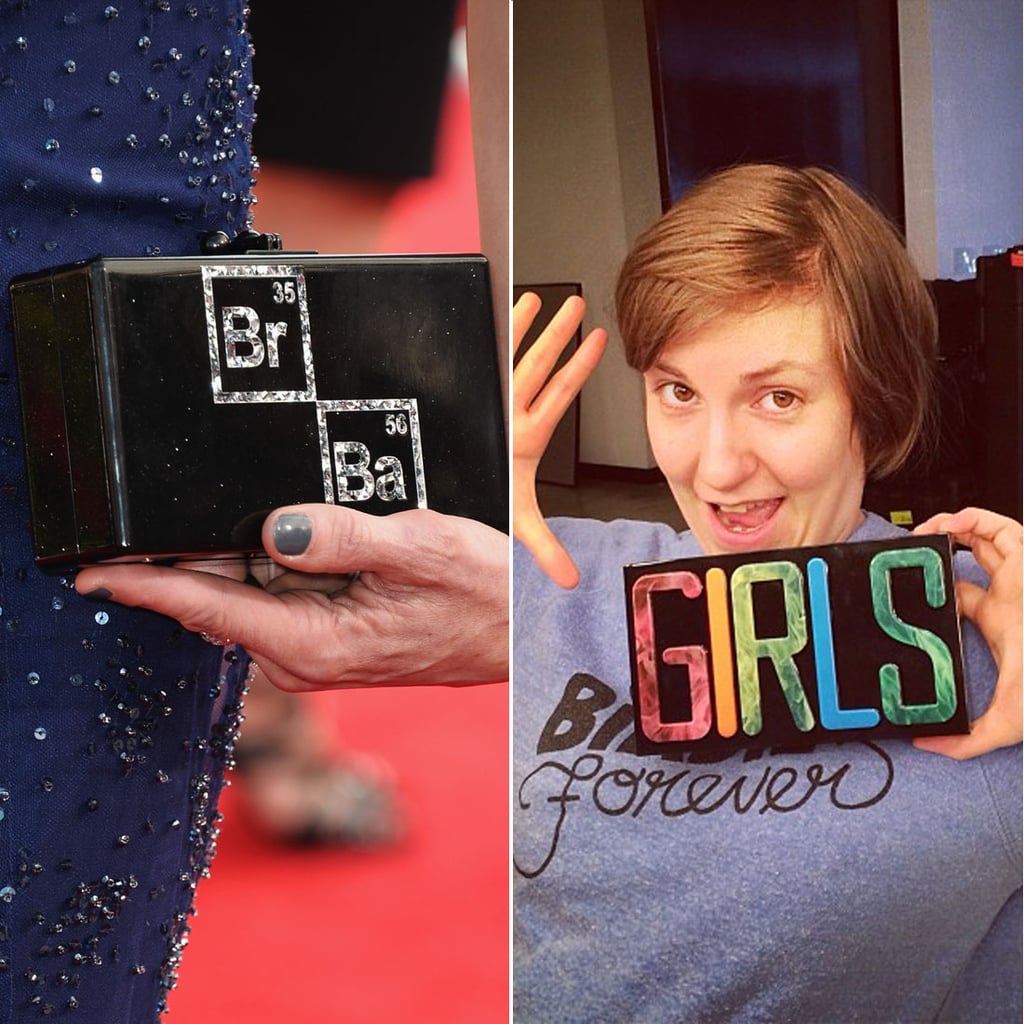 You might have recorded every episode on your DVR or hosted a weekly viewing party for your favorite shows, but the best way to prove you're a superfan might just be with your accessories. First we fell for the clever nod to Breaking Bad on Anna Gunn's customized Edie Parker clutch at the SAGs — and even those of us who've admittedly (I know, I know!) never seen the show wanted the novelty prize.
We might never have thought of Anna's accessory homage as more than a one-of-a-kind clutch or a single amazing moment in the intersection of pop culture and fashion, but that's evidently not the case. When Lena Dunham Instagrammed a picture today of her new custom Charlotte Olympia clutch emblazoned with the rainbow-colored Girls show title, we were freaking out almost as much as the show creator — as we imagine Girls fans everywhere were doing.
Now we don't just want both custom creations; we're also wondering how many shows may follow suit. Could this be the next big trend to sweep the accessory world? And might we see more of it on the award season red carpet? Because, while we're at it, we think Michelle Dockery could use a Downton Abbey clutch.