Lupita Nyong'o Dress at SAG Awards 2015
Poll: Did Lupita Nyong'o Master Print Mixing?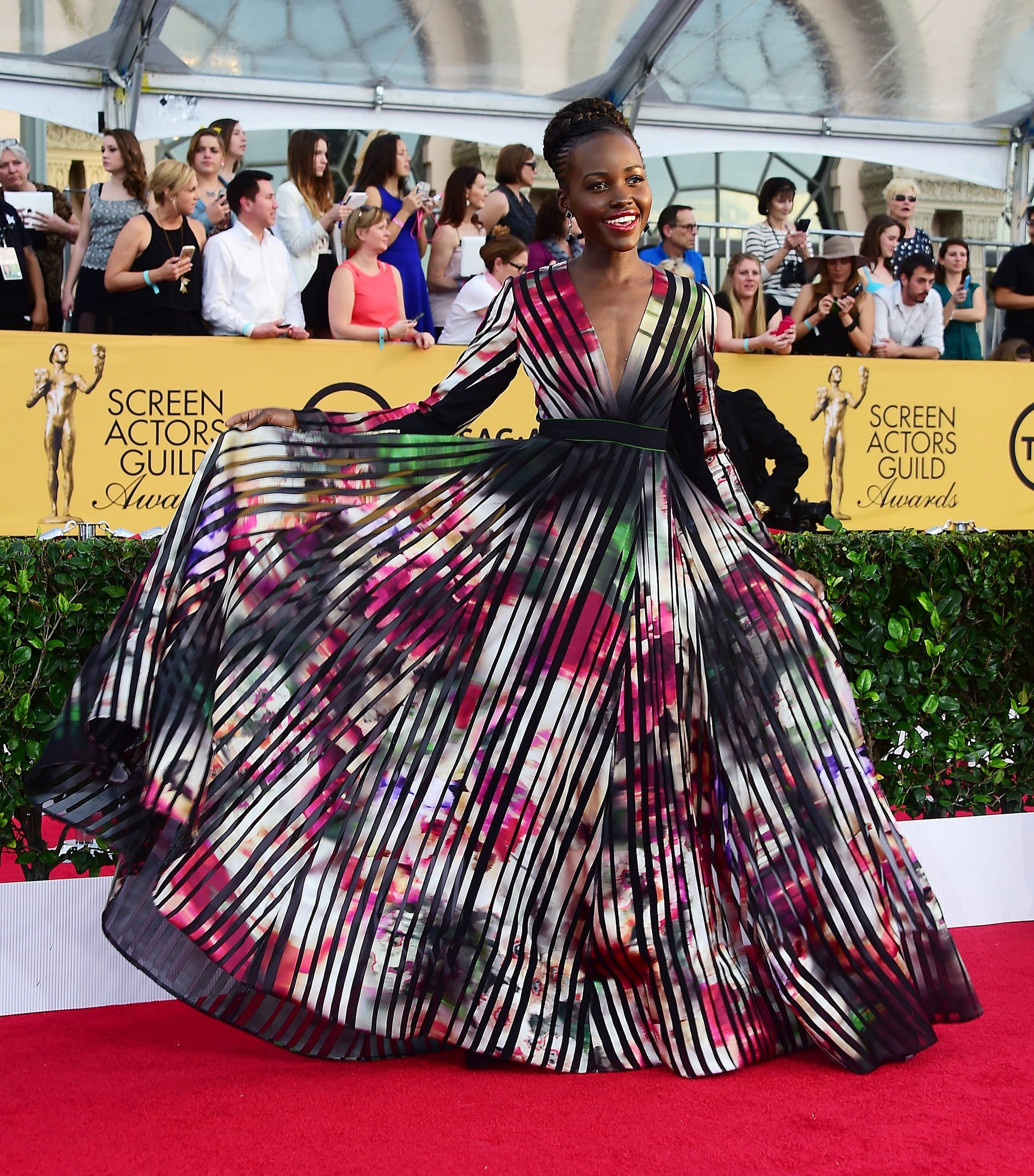 Lupita Nyong'o has always managed to wow us with her colorful and fun sartorial choices, but this year's SAG Awards dress may be her most surprising yet. The colorful Elie Saab gown mixed graphic black stripes with bursts of jewel tones. And while some may think that eye-catching prints don't belong on the red carpet, we're pretty sure Lupita just proved them all wrong. Scroll through to see her beautiful dress from every angle, and then decide for yourself: did Lupita master print mixing?