Mariah Carey's Engagement Ring
Get a Really Good Look at Mariah Carey's Massive Engagement Ring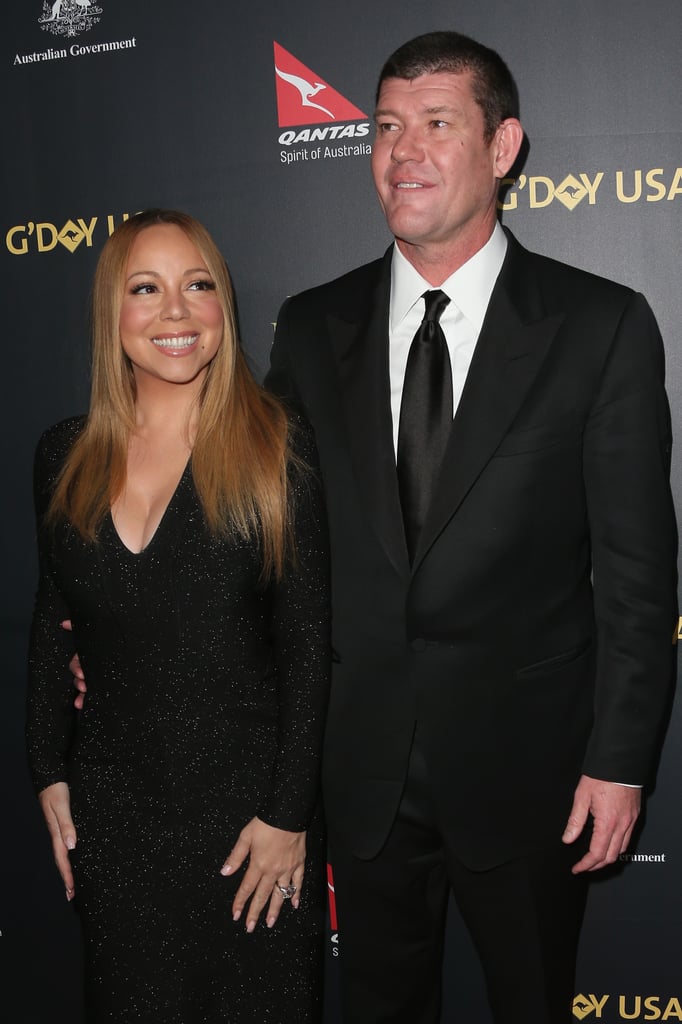 0
Get a Really Good Look at Mariah Carey's Massive Engagement Ring
"Sweet, sweet fantasy, baby!" Those Mariah Carey lyrics were some of our first thoughts upon viewing the singer's engagement ring — correction, massive engagement ring — which was given to her by James Packer.
While their relationship might be on the rocks, the Australian businessman decided to make it official with a 35-carat diamond and platinum ring designed by Wilfredo Rosado, a longtime friend of Mariah's. And if you can't tell by the photos (which you should probably view from afar, given all that shine), it's one of the largest rocks we've seen to date. Almost, says Vogue, as big as Kim Kardashian's and Beyoncé's engagement rings combined. (OK, Kanye West. Your move.)
See how Mariah's styled her serious sparkler, and then get a close-up look at the fancy piece of jewelry. We'll be over here, daydreaming about having it on our own ring finger.