Menswear-Inspired Outfits For Fall
5 Outfits That Prove Menswear is the Best Inspiration For Date Night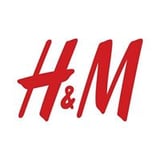 As part of the
Hers & Mine campaign
, we've partnered with
H&M
to bring you date-night outfit ideas that will help you command all the attention.
If there's one trend that always seems to bubble up without fail every Fall, it's menswear. From smart loafers to strong suiting, September often sees a return to the masculine-meets-feminine aesthetic, both on the runway and the streets. Through the decades, the women who wear these traditionally unisex pieces have stood out as trendsetters, style icons, and empowered risk-takers — all the more reason for us to want to emulate the look. And this season, we're taking it one step further and bringing it into date-night territory.
Borrowing from the boys may not be your first approach when it comes to dressing for a romantic evening out, but you'd be surprised at just how powerful it can make you feel. Making the look entirely your own will not only turn heads (especially from fellow fashion girls), but can also offer the ultimate confidence boost — and there's nothing sexier than that. Keep reading to see five menswear-inspired outfits that will help to transform you into a formidable female to be reckoned with.
This outfit may be slouchy in silhouette, but it's sultry in mood. Between the luxe leather and the combination of black and red, it's bold, unexpected, and surprisingly sensual. Offset the loose layers with sleek sock boots and statement earrings that frame your face.
There's something so appealing about owning a strong look for date night, and this matching plaid suit is definitely a fierce choice. Project confidence by letting the two-piece stand out on its own and wearing just a lightweight t-shirt underneath. Then, throw on dainty accessories like pointy-toe pumps and a delicate cuff. A look this powerful is sure to garner some admirable glances from both men and women alike.
Put your own feminine spin on traditional suiting fabrics like pinstripe and wool. Tapered trousers and a boxy cocoon overcoat instantly transform into sexy sophistication when juxtaposed with a lacy bralette and sky-high stilettos. Add a bold red lip for good measure.
Don't shy away from commanding shapes. Make a power play and team a fiery dress with a bold aviator moto jacket for the ultimate tough-girl-meets-tomboy vibe. Sticking to solid colors and straightforward pieces will help make the strong sleeves of the dress and masculine shape of the jacket feel less intimidating and easier to wear.
School-boy staples take on a refined edge in the form of slim-fit plaid trousers and leather loafers. For a casual-chic evening look, top them off with an oversize knit in a rich blue and a structured satchel.