Miley Cyrus in Marc Jacobs Spring 2014 Campaign | Pictures
Is This Why Miley Looks So Sad in Her Marc Jacobs Ad?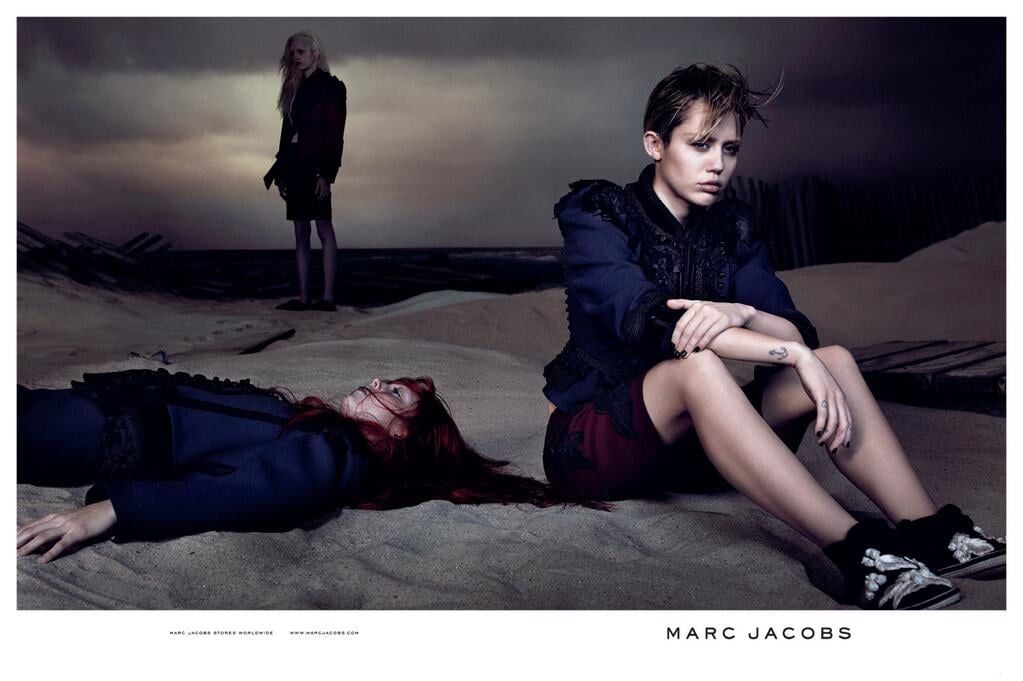 As it turns out, enthusiasm about Miley Cyrus's role as the new face of Marc Jacobs is not universal. The designer, who tapped Miley to star in his Spring 2014 campaign, said the photographer he traditionally works with didn't want to be involved with the latest ads.
"I have worked with Juergen [Teller] for years and love him as an artist," Jacobs said in an interview with WWD. "He just didn't want to shoot her."
Instead, photographer David Sims shot the ad on a beach that mimics the nihilistic set of Jacobs's last runway show. Miley stars in it alongside models Natalie Westling and Esmeralda Seay Reynolds.
This ad is another milestone in Miley's relationship with Jacobs — she's known the designer since she was 16 and wore one of his dresses to last year's Met Gala. She's even been photographed nude for his line of skin cancer awareness t-shirts.
This shot is the first image to be released from Jacobs's Spring 2014 campaign. Stay tuned to see if the rest of them look this good.