Nashville Stylist Susie DeSanto Interview
The Secret Sauce to Connie Britton's Glam-Rock Nashville Style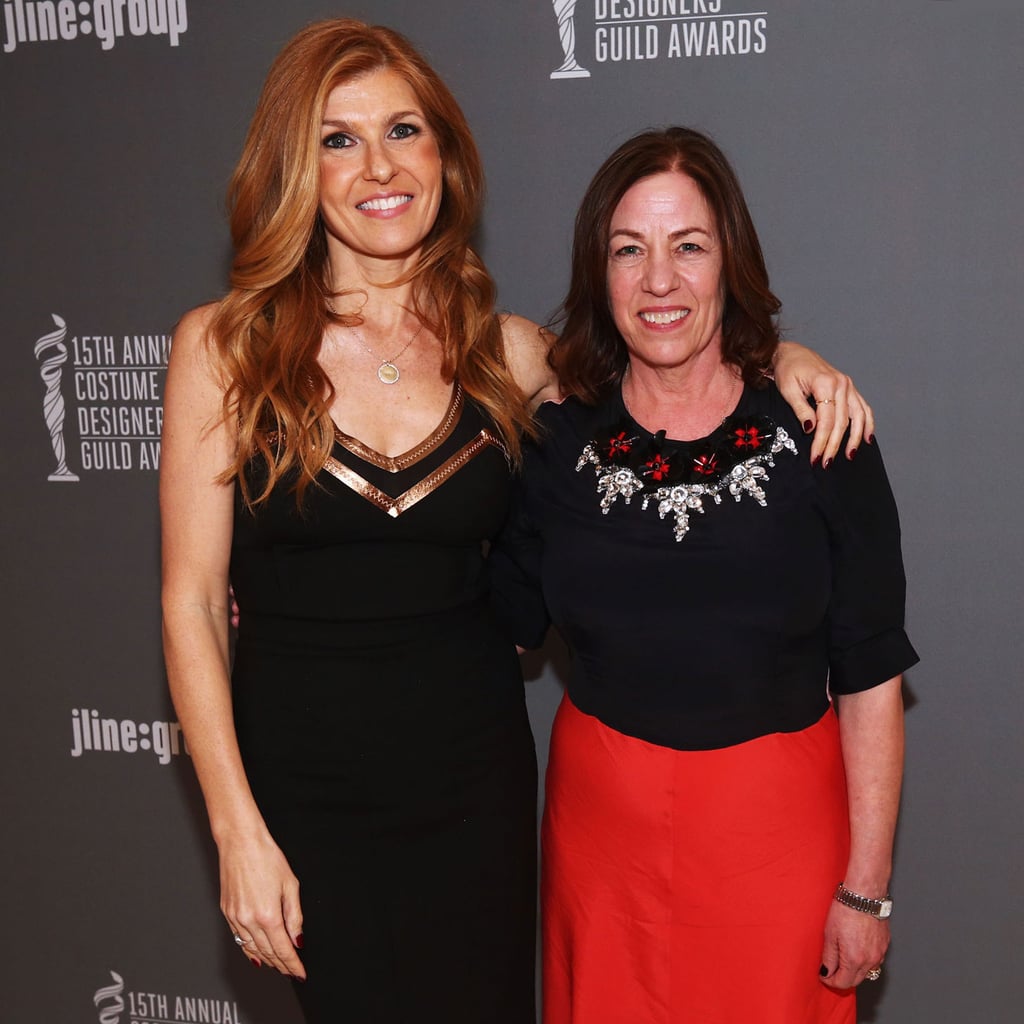 It's no secret here at POPSUGAR that we are a little a lot obsessed with ABC's smash hit Nashville. Whether we're pining over the latest country-chic fashions, dissecting each relationship, or belting out every insanely addictive song (we'll spare you for now), there is nothing we love more than a thorough breakdown of this small screen Music City depiction. So when we got the chance to interview Nashville costume designer Susie DeSanto we kicked up our cowboy boots with excitement.
Stick with us as Susie breaks down the wardrobe process, spills the secret sauce to Rayna's glam-rock style, and uncovers which character has a soft spot for Current/Elliott and Rag & Bone.
POPSUGAR: How does the wardrobing process work? How involved are the characters?
Susie DeSanto: It all starts with the script. When we get the script, we tear it apart and figure out what the characters are doing, what's happening, who's performing where. On Nashville, I'm always thinking about who's star is shining and who's in a dark place. Then we start to shop and pull the fittings together, get the actors in front of the mirror, and work out what costumes are going on camera for that episode.
PS: How have you evolved the characters looks in season two?
SD: I'm just taking the journey with them. For example Hayden's character, Juliette, is striving to be taken seriously as an artist and leave her tween pop music behind her. We've been using more sophisticated designers for her costumes and dressing her in a way that hopefully has people taking her more seriously. With Connie's character, Rayna, now that she's divorced the mayor of Nashville, we've shed the more conservative "politician's wife" look from her closet.
PS: What are three pieces needed to nail Rayna's signature style?
SD: Depending on what the scene is, I would say: a killer pair of skinny jeans, an amazing jacket — leather or sparkling for stage, and the perfect accumulation of accessories — belt, earrings, bracelets . . .
PS: Rayna wears way more flats and flat boots than she does heels or heeled booties. Is there a reason for that, or does Connie Britton prefer it?
SD: Rayna does have several pairs of cowboy boots that are part of her closet. We started with a pair of knee-high Golden Goose cowboy boots and went from there. She also wears Isabel Marant and Rag & Bone boots with stack heels and has lately been rocking a pair of 5 1/2-inch Jimmy Choos. What we choose usually has to do with what the costume is saying about what Rayna's up to. Is she in rock-and-roll mode, or is she taking care of her kids, that kind of thing.
PS: Week after week, we see Hayden Panettiere's character, Juliette, in bodycon minis and sequined separates. Now that she's at a crossroads in her career, will her look-at-me style be toned down?
SD: Yes, definitely. Since she's been with Jonathan Jackson's character, Avery, we've really stripped away the artifice and have been choosing t-shirts, mostly by Rag & Bone and Current/Elliott, jeans, and a cool NSF jean jacket. Simple hair and hardly any makeup. But being Juliette, she can always turn it on when she needs to.
PS: Maddie and Daphne Conrad's style seems very in sync with girls their age. How much of Lennon and Maisy's personal style goes into their onscreen personas?
SD: I think it's always important to make sure the actors are comfortable in the costumes they wear. Especially when costuming kids, so Lennon and Maisy wear things they love. We always make choices that include what we think Rayna would want her daughters to wear and keep that in mind when we're shopping for them. They've grown so much from when we first started working with them. Lennon has become a teenager! And so much has happened to her character, Maddie, that hopefully her costumes help tell her story of growing up Rayna Jaymes's daughter.
PS: Clare Bowen recently stopped by our NYC office and shared that you two collaborated on who Scarlett really was and still work together on her character's style progression. Do you make it a point to do this rather than just telling actors what to wear?
SD: The most successful costumes come from collaboration — with the actors who are playing the role as well as the writers who have created the characters and write the stories they live. More often than not, an actor really starts to find out who their character is when they get in the fitting room and we start to figure out what clothes that character has in her closet.
That certainly happened with Clare and still does every fitting. How did Scarlett look when we first met the small-town Southern girl who was a dreamer, a poet, and a waitress at the Bluebird? And how has her look evolved now that Scarlett's been on tour. It's such fun for me as a costume designer to have that kind of partnership with my actors.
PS: Do you work with any local shops or designers to get the Nashville feeling just right?
SD: As much as I can. Nashville has some great boutiques that we use a lot especially Haven in Franklin and H. Audrey for the girls, Two Old Hippies and the Label for the guys. And beautiful handmade boots by Peter Nappi.