New Hermes Womenswear Designer Nadege Vanhee-Cybulski
Why the Recent Hermès Shake-Up Should Actually Matter to You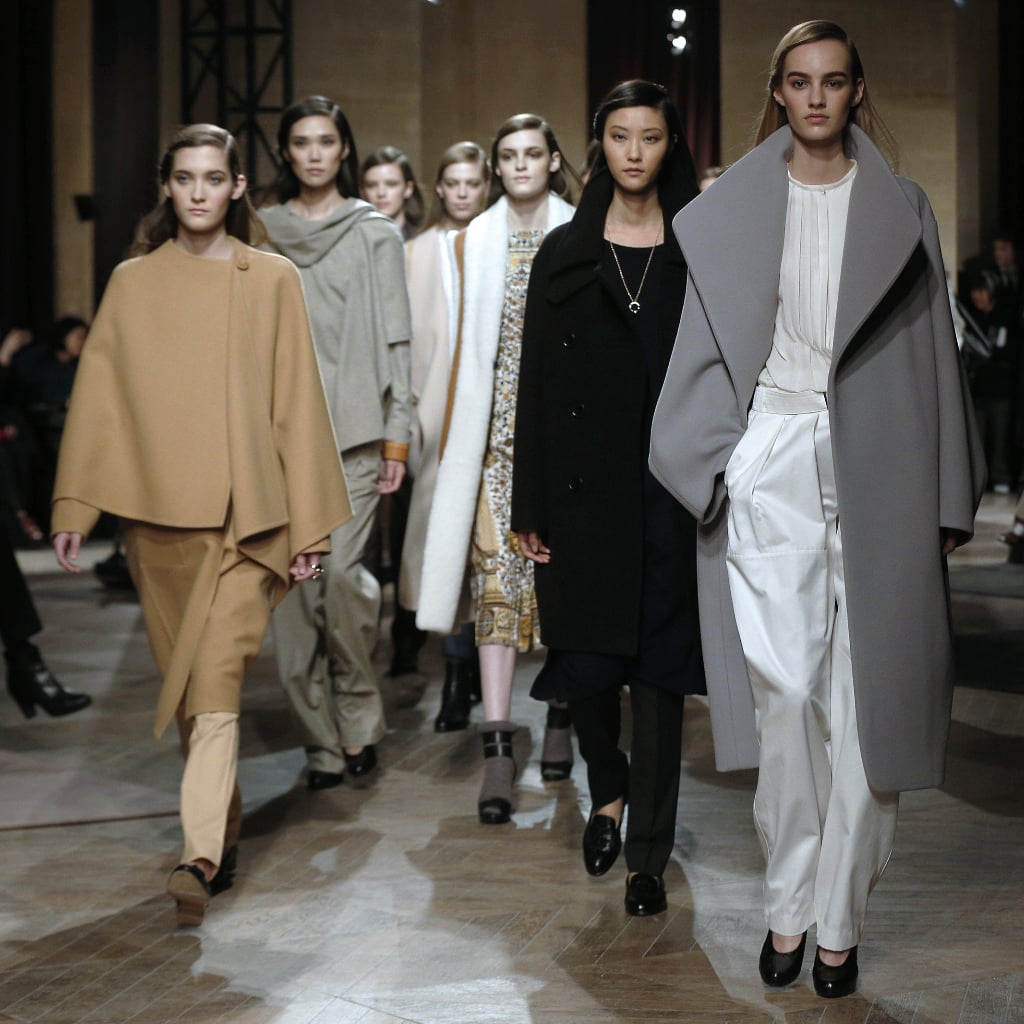 Every week, we bring you the best shoppable fashion and lifestyle stories from the editors at InStyle.com, including this feature on Nadège Vanhee-Cybulski, the new womenswear designer at Hermès.
In this weekly feature, InStyle's Fashion News Director, Eric Wilson, shares his favorite fashion moment of the week, and explains how it could shape styles to come.
The Moment: Hermès, the ultra-luxurious fashion and accessories powerhouse, announced a changing of the guard in its design department this week that grabbed the industry's attention, largely because its latest hire is relatively unknown. The company named Nadège Vanhee-Cybulski as its new womenswear designer, replacing Christophe Lemaire, the former Lacoste designer who plans to focus his energies now on his signature Paris collection.
When Hermès announced Lemaire was leaving, speculation turned toward a much bigger-name hire, someone with the visibility of Lemaire's predecessors at the house, Jean Paul Gaultier and Martin Margiela. Vanhee-Cybulski, who is 36, was the design director working behind the scenes at Mary-Kate and Ashley Olsen's The Row label, and previously worked with Margiela at Maison Martin Margiela and Phoebe Philo at Céline. Axel Dumas, the chief executive of Hermès, cited her impressive résumé in naming Vanhee-Cybulski to lead its development of women's ready-to-wear, which is a priority for the company.
Hermès is a fashion label that tends to speak quietly, so in a way, the move suggests a keeping with its tradition of choosing a designer whose personality won't overpower the clothes. But it also reflects a growing camp of design houses that are hunting for talent in less-than-expected places, just as the next generation of designers moves into fashion's foreground after years of training in the back rooms of luxury houses.
Why It's a Wow: Assistants, take note. This may be your moment. Over the last year or so, several once-hidden talents have landed the top creative spots at big houses. Julie de Libran, the women's studio director at Louis Vuitton during the Marc Jacobs years, will show her first collection as artistic director of Sonia Rykiel in September. Julien Dossena, who worked with Nicolas Ghesquière at Balenciaga, has been making some major waves in his first year at Paco Rabanne. And Matthieu Blazy, who trained under Raf Simons, was recently acknowledged as the designer behind the latest collections over at Margiela, even though the company frowns upon discussion of its personnel.
Fashion's constant need for new blood is only part of what's behind this trend. More significantly, companies are leaning toward candidates that demonstrate a combination of industry-insider buzziness and a proven track record, perhaps inspired by the prime example of Maria Grazia Chiuri and Pierpaolo Piccioli, who started at Valentino as accessories designers and now are running the entire label.
Learn More: Explore the quirkier side of Hermès by visiting its corporate site, which includes videos of humans behaving as horses. Or start browsing assistant designer listings on LinkedIn to discover fashion's next big stars. Or just stay tuned to this column for the latest fashion news.
For real-time insider insights, make sure to follow Eric Wilson on Twitter (@EricWilsonSays).
Read more about Hermès at InStyle, or check out these other stories:
Source: Getty / Francois Guillot / AFP