Nike Cinderella Glass Slipper Sneakers
These New Sequined Nike Sneakers Could Easily Belong to a Disney Princess
As POPSUGAR editors, we independently select and write about stuff we love and think you'll like too. POPSUGAR has affiliate and advertising partnerships so we get revenue from sharing this content and from your purchase.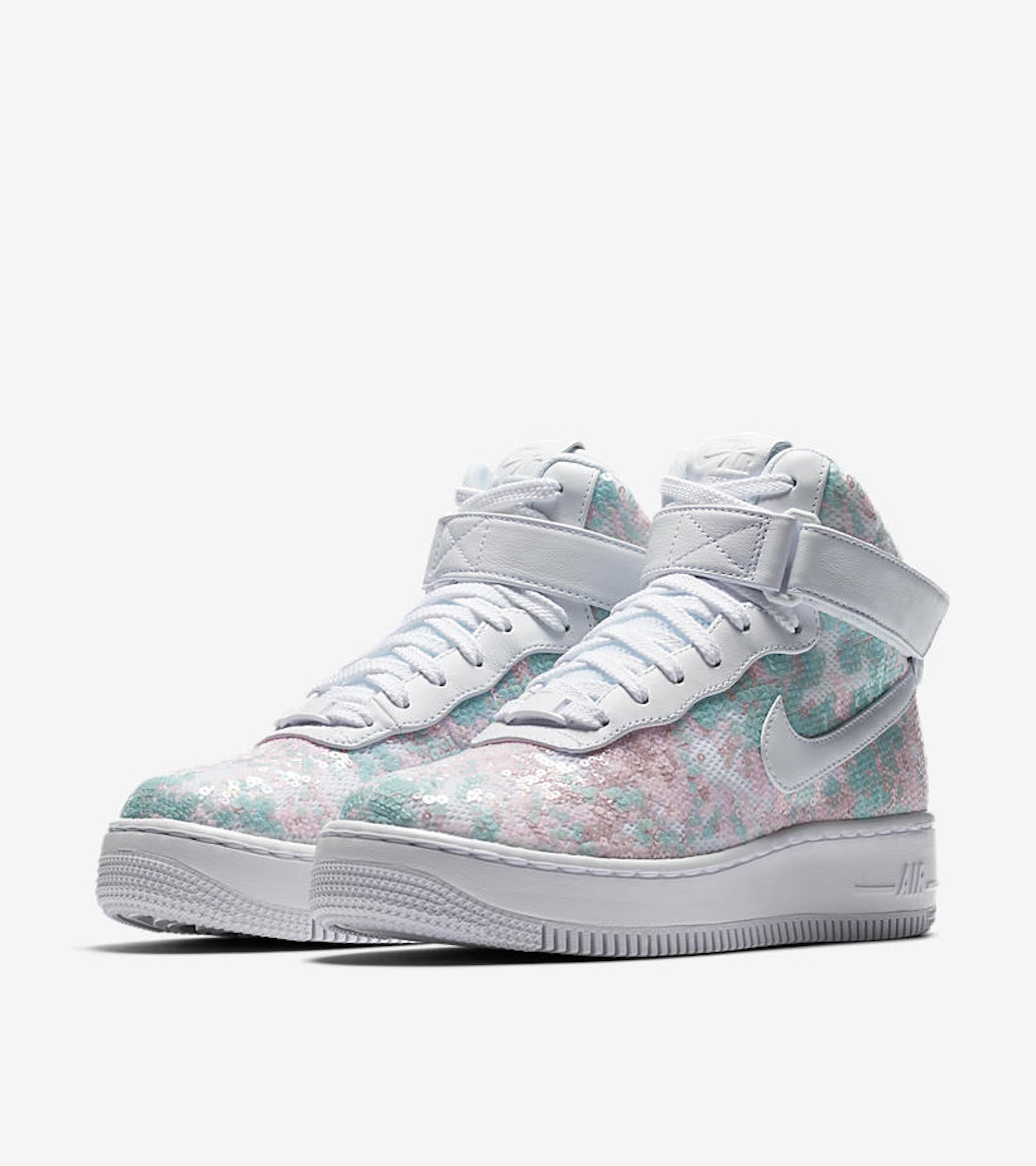 If Cinderella were set in the present day, the Disney princess totally would've ditched her glass slippers for a pair of Nike's new sequined sneakers. Officially referred to as the Nike Air Force 1 Upstep HI LX, these high-top kicks are as shiny as can be, featuring both pale pink and teal sequins to channel the iridescent nature of the princess's see-through heels. Cinderella definitely wouldn't leave these babies behind on the stairs. Just looking at them makes us want to sing, "Bippity boppity boo!"
The $200 shimmery high-tops will officially be available for purchase on July 1 at 10 a.m. EDT. Set your alarms now because we're predicting they'll fly off the shelves just as fast as the clock struck midnight on the night of Cinderella's ball. Perhaps some assistance from a fairy godmother will give you a bit of luck with snagging a pair of your own.