Nina Dobrev Outfit at the Teen Choice Awards 2014
Did Nina Dobrev's Bold Style Win You Over?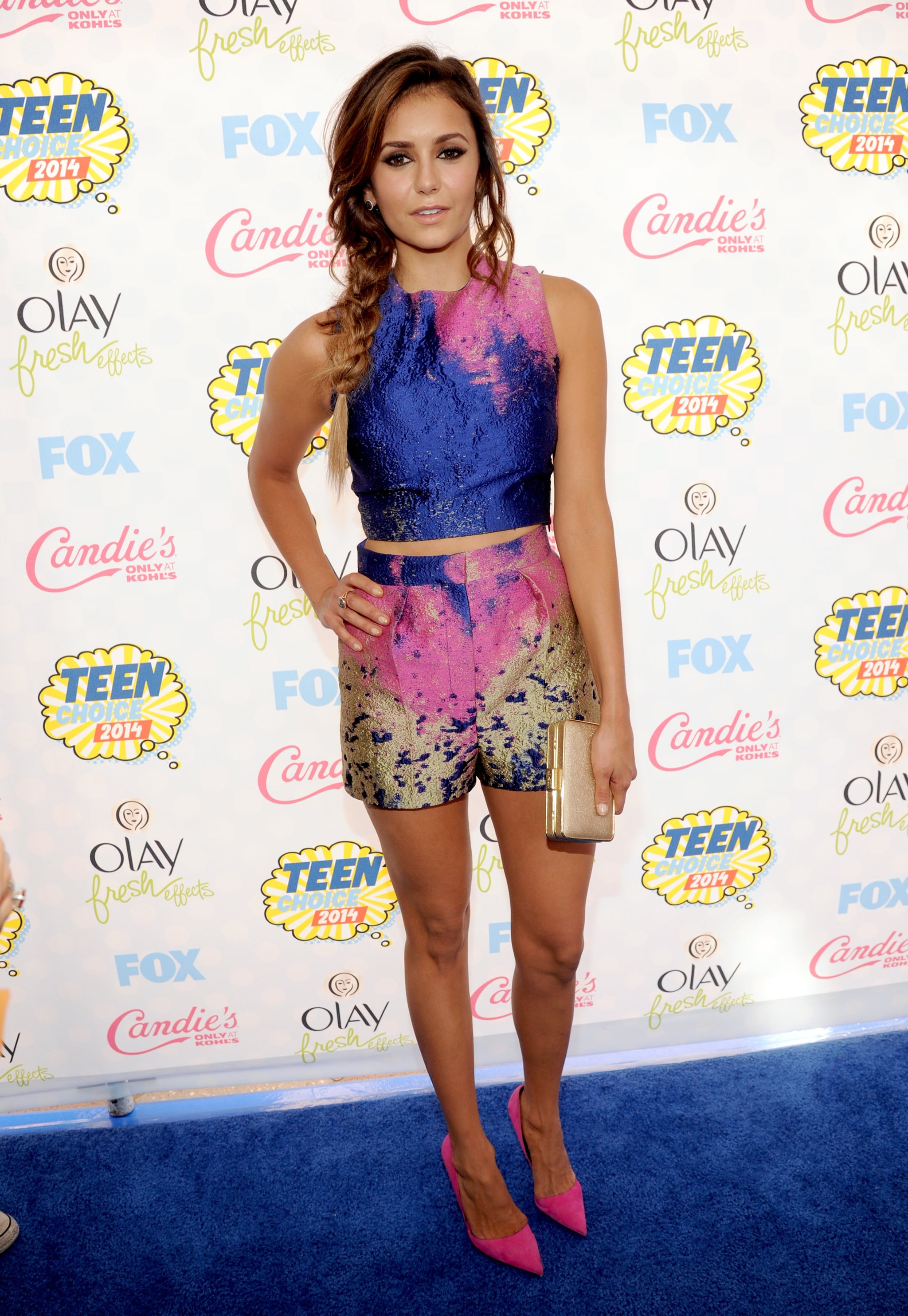 Nina Dobrev doubled down with a bold look at the Teen Choice Awards, thanks to a paint-splattered crop-top-and-shorts set by Vionnet. We got not only a flash of her midriff but also a bright flash of color — and a lot of leg. To finish it off, Nina looked to punchy pumps with a bubblegum-pink hue to match her outfit. While she wasn't the only star wearing a crop top tonight, was she your favorite?