Nordstrom Drops Ivanka Trump Brand
Donald Trump Weighs in on the Ivanka Vs. Nordstrom Case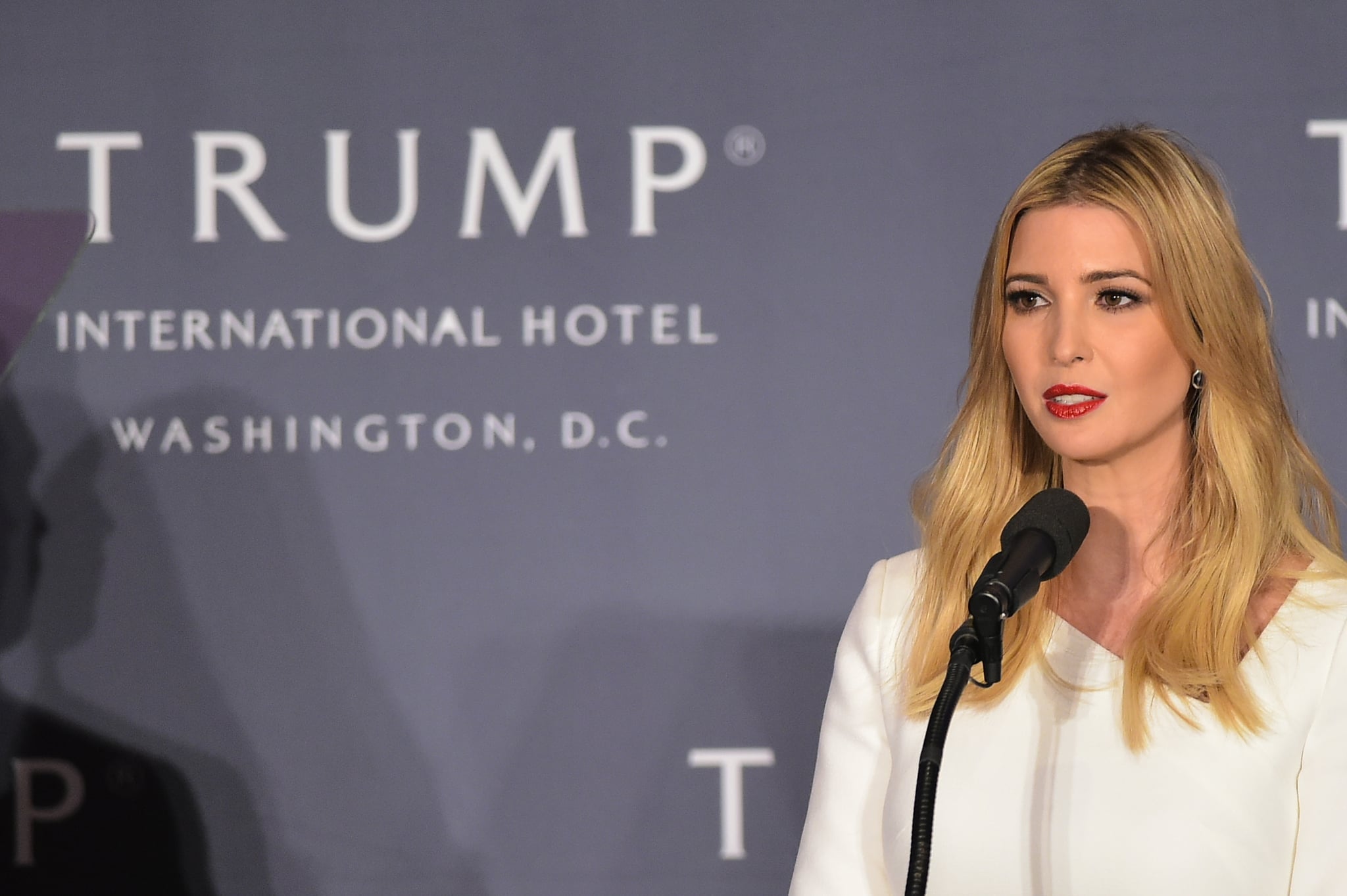 Update:
Seattle Times reporter Mike Rosenberg pointed out in a tweet that Nordstrom's stock increased after Trump sent out his tweet condemning the department store. It was the company's sixth best day on the market in the last year.
Nordstrom stock closed up more than 4% for the day after Trump's tweet. It was their 6th best day on the market in 12 months pic.twitter.com/dOhQToS3Du

— Mike Rosenberg (@ByRosenberg) February 8, 2017
Update:
In recent weeks, several retailers have dropped Ivanka Trump's clothing line. The latest retailers to sever or limit ties with the first daughter are T.J.Maxx, Marshalls, and the Home Shopping Network.
In a statement confirmed by TJX Company spokeswoman Doreen Thompson to the New York Times, the following memo was sent to TJX Companies' employees: "Effective immediately, please remove all Ivanka Trump merchandise from features and mix into the runs [regular racks]. All Ivanka Trump signs should be discarded." Although they aren't getting rid of the clothing altogether, they have decided to no longer promote the line and mix the garments in with the rest of the merchandise.
Update:
Donald Trump is never one to keep his opinions to himself and fashion is no exception. In a tweet, the president expressed his dissatisfaction with Nordstrom over the company's decision to drop his daughter's clothing line.
My daughter Ivanka has been treated so unfairly by @Nordstrom. She is a great person -- always pushing me to do the right thing! Terrible!

— Donald J. Trump (@realDonaldTrump) February 8, 2017
Update:
The Ivanka Trump brand insisted that Nordstrom did place orders for shoes and apparel for Spring, releasing the following statement to Racked:
"The Ivanka Trump brand continues to expand across categories and distribution with increased customer support, leading us to experience significant year-over-year revenue growth in 2016. We believe that the strength of a brand is measured not only by the profits it generates, but the integrity it maintains. The women behind the brand represent a diverse group of professionals and we are proud to say that the Ivanka Trump brand continues to embody the principles upon which it was founded. It is a company built to inspire women with solution-oriented offerings, created to celebrate and service the many aspects of their lives."
Apparently, Neiman Marcus has also omitted Ivanka's jewelry line from its website, and a mall employee confirmed the products are no longer being shown. Ivanka took a leave of absence from her company right before her father's inauguration to prevent criticism over potential conflicts of interest as her family headed to Washington. When Ivanka launched her line in 2011, Nordstrom was a vital part of the success of the brand. Since Donald Trump was sworn into office, many women began to boycott the brand, which likely contributed to its lack of sales at both department stores.
Original Post:
In the days since President Donald Trump has taken office, several brands like Apple and Starbucks have come forward announcing their disapproval of his policies. However, Nordstrom has insisted that unhappiness with Trump's policies was not the reason it's parted ways with the Ivanka Trump fashion line. According to an interview with WWD, a spokesperson from Nordstrom reported the brand was performing poorly.
"This was a decision made entirely based on brand performance. We've said all along we make buying decisions based on performance. We've got thousands of brands — more than 2,000 offered on the site alone. Reviewing their merit and making edits is part of the regular rhythm of our business . . . In this case, based on the brand's performance we've decided not to buy it for this season."
— Additional reporting by Sarah Wasilak