Olivia Palermo Blush Flippy Skirt Outfit
Olivia Palermo Knows How to Dress for This Truly Bizarre Weather
As POPSUGAR editors, we independently select and write about stuff we love and think you'll like too. If you buy a product we have recommended, we may receive affiliate commission, which in turn supports our work.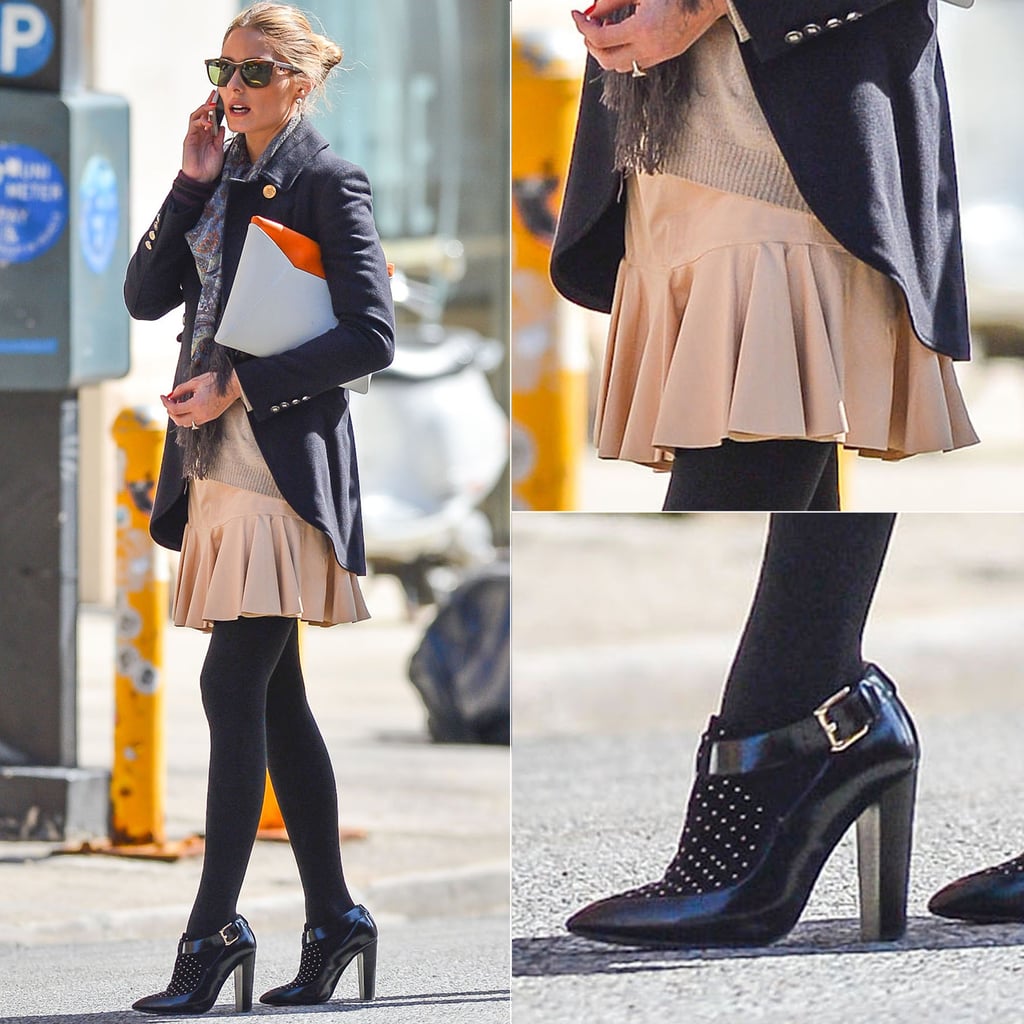 For us in Manhattan, currently in the throes of an unseasonably chilly cold snap with threats of flood warnings looming, it's tough to be happy for those in nicer, more pleasant climates, but we're honestly trying. And if you, like us, are facing weather that seems more on par with what we expect for early November, let's just all breathe a big sigh of relief that there are women like Olivia Palermo around to show us how to dress.
With the date on the calendar not quite aligning with the weather forecast, dressing every morning is monumentally more difficult than it should be. One person not stymied by it is Olivia, who stepped out in New York City recently wearing a ready-for-Spring flippy peach miniskirt paired with some necessities (mainly, booties and black tights — she must not be feeling us on this the breakup memo). Winter coats can feel overwhelming and a touch depressing when we're days away from May, but that doesn't mean you're forced to be chilly. OIivia layered a lightweight sweater under an oversize, military-style blazer for a warm look that's sleeker than a full-on coat. And while knotting a wooly scarf at the neck might be a bit much for the moment, she was able to keep warm with a lighter version of the Winter necessity.
Like Olivia's look? Whether you need to shop it for right now (we empathize!) or simply want to bookmark it and save pieces for next Fall, we've re-created it below with similar pieces.