Paris Hilton Sheer Black Gown
Paris, Does This Really Constitute a Dress?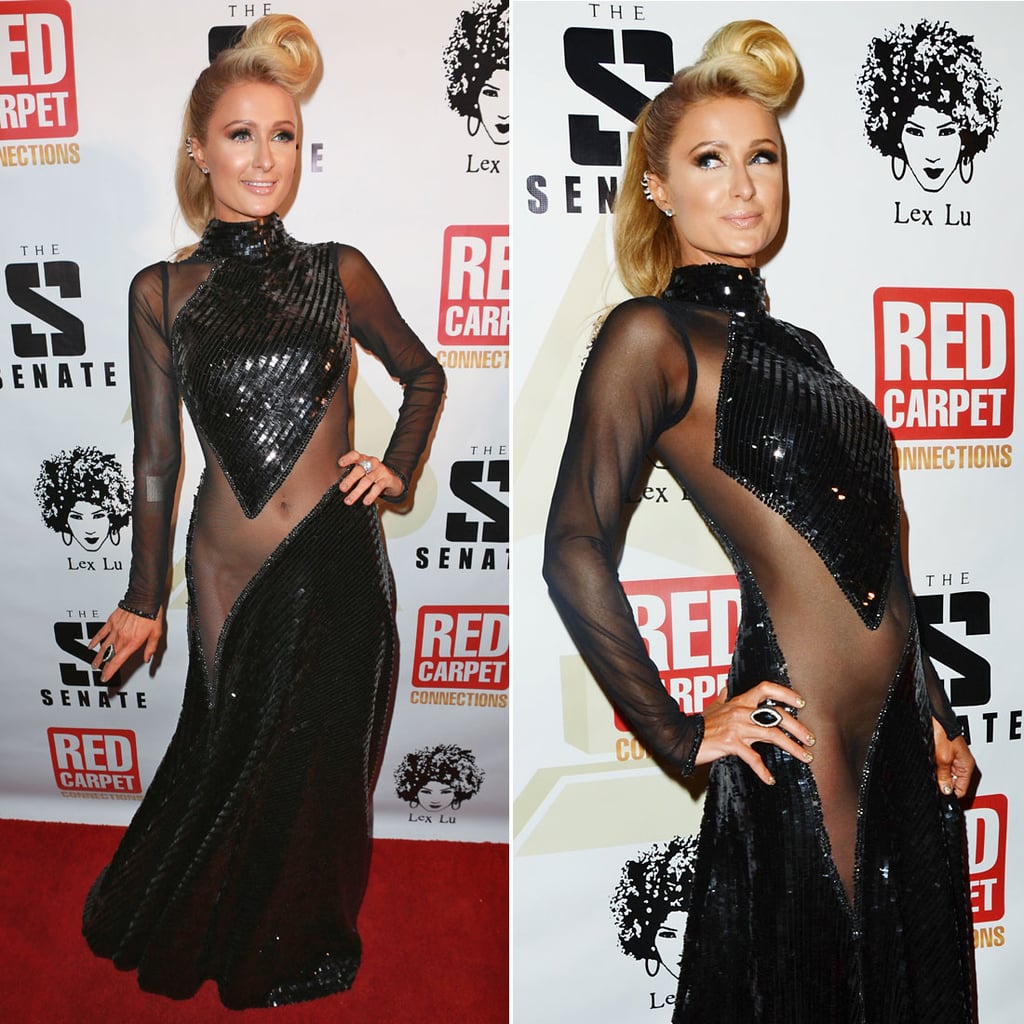 If you hadn't thought about Paris Hilton in a while, it will be hard not to after you see this. Her black gown from last night's Senate Music Group Pre-Grammy party is burned into our memory, thanks to the ultrasexy sheer-and-sequined paneling that left very little, if anything, to the imagination. In her defense, a little navel flashing isn't exactly shocking when it comes to the Grammys dress code, and truth be told, she's not the first to bring this kind of gown to the red carpet — we're looking at you, Jaimie Alexander! Still, the dress scores pretty high on the shock value meter, no?
Now that you've got the facts — and the full look — tell us: where do you stand on Paris's barely there gown?