Pharrell Williams Shorts at Oscars 2014
Did Pharrell Come Up Short on the Oscars Red Carpet?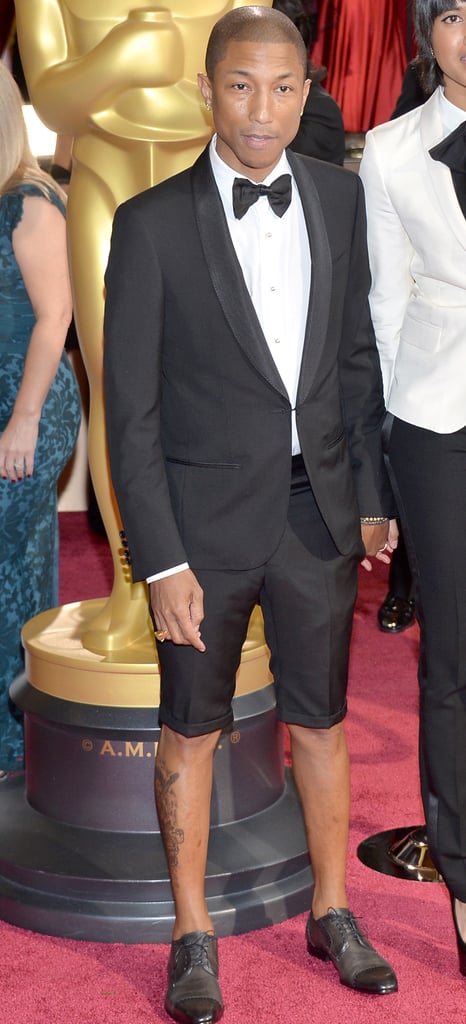 We all know he has style, and he can accessorize like no man can, but did Pharrell Williams cross the line tonight?
The red carpet rule-breaker was business on top and a party below when he paired his custom Lanvin wool tuxedo jacket with matching shorts at the Academy Awards. Later, he brought his Vivienne Westwood hat back out for show in another unexpected Oscars look that included an Adidas jacket, dark jeans, and red sneakers. We love a guy who's not afraid to take risks, but did Pharrell's style make you happy?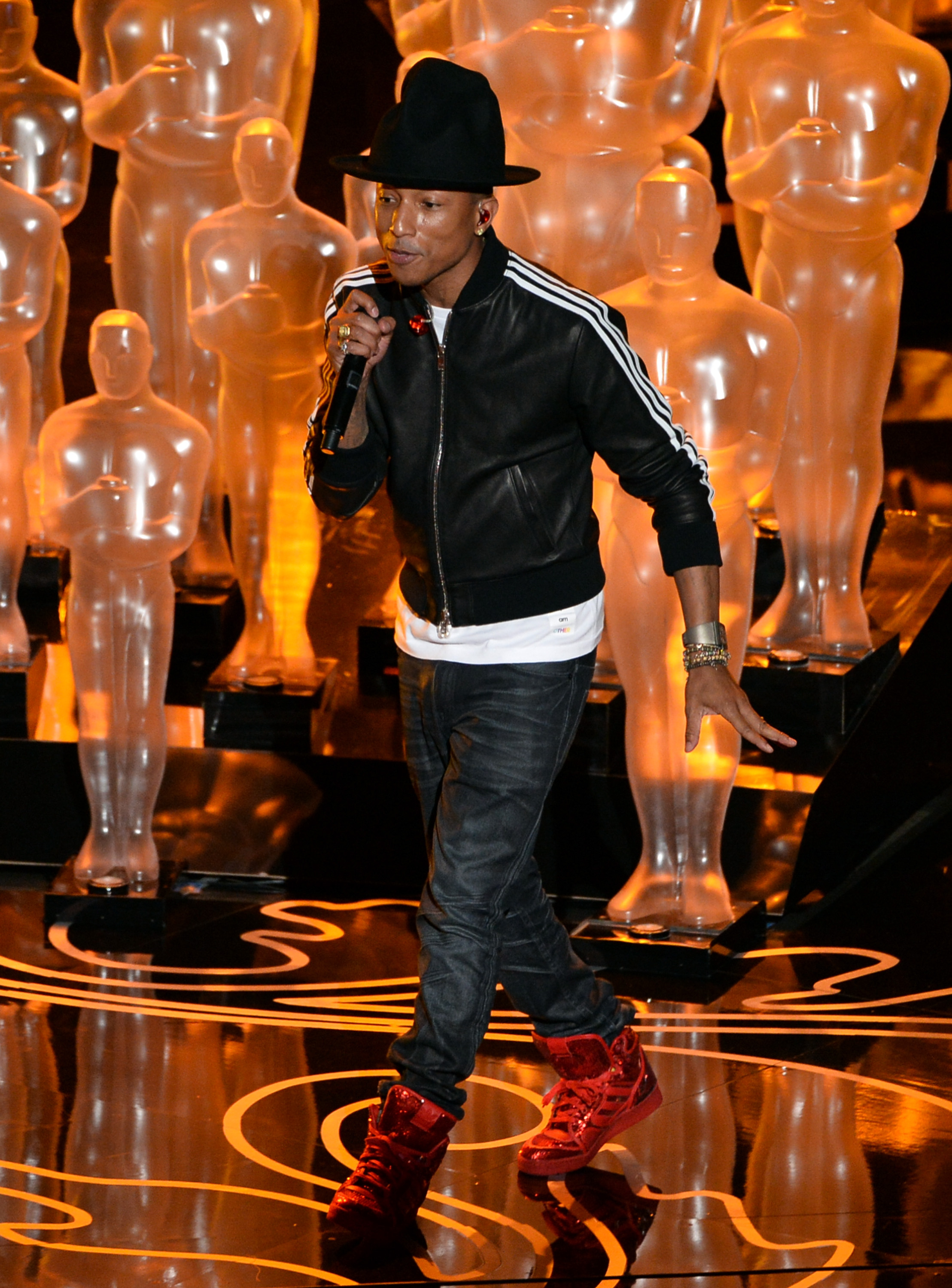 Vote on all of our Academy Awards polls here!