Planning a Summer Pool Party #EPIC48
Make Your Pool Party One to Remember
Samantha Wennerstrom, author of the popular blog Could I Have That?, is POPSUGAR's latest guest editor in partnership with Secret. She will be documenting her epic adventures while providing style, beauty, and lifestyle tips to inspire others to live out epic adventures of their own, right here on POPSUGAR.
Summertime is just around the corner, and when the heat cranks up, there's no better time for a pool party. From style to entertaining, here are a few things to keep in mind when you're playing hostess or attending an epic splash of a day.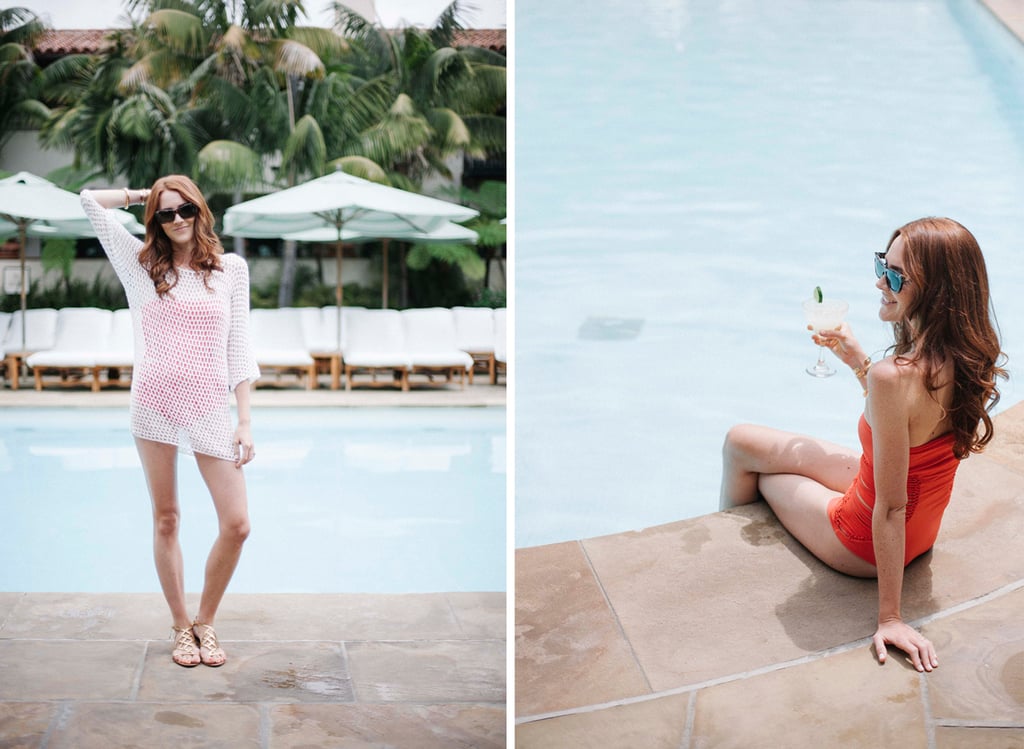 Tip 1: Think of the Elements
A good cover-up is key for hiding from the sun or feeling comfortable when you don't want to bare your bod. I make sure to bring the following necessities in my tote bag to ensure I am ready for anything that pops up: sunscreen, lip balm with an SPF, a towel, surf spray for my hair for those postpool dips, and makeup remover pads – runny make up after a dive is never a good look.
Tip 2: Comfort Is Key
If you're hosting a pool party, be sure to provide plenty of shade for your guests as well as places to lounge. The more comfortable they are, the longer they'll stay.
Tip 3: Stay Energized
Food and drink are key for a long, epic day spent in the sun. Think about the obvious things first — water bottles, chilled fruit, and a spread of snacks. When it comes to a meal, keep it simple and casual. Anything barbecued or premade is always a good idea.
Tip 4: Be a Hostess With the Mostess
To avoid any mishaps, opt for paper or plastic serving ware. Nothing kills a party like broken glass near bare feet.
Tip 5: Remember to Act Like a Kid
Pick up some pool accessories, games, and toys. A competitive game of cornhole is fun outside of the pool, or you can set up minihoops in the pool for a team b-ball game. Tubes and comfy floats are crowd pleasers. I promise you'll have guests fighting over the good ones, and it will get everyone in the water, splashing around like they did as kids.