Source: Naturally Fashionable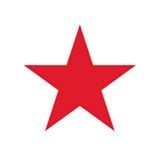 We've partnered with Macy's to show you how to embrace the season's hottest trends.
While fit-and-flare silhouettes and black pieces will always have a home in our closets thanks to their universally flattering attributes, this season, we want you to step up your fashion game and get out of your comfort zone with something different. From unexpected cuts to statement-making patterns, there are plenty of pieces this season that are not only on trend, but will flatter women of every size. To prove it, we tapped our favorite bloggers to put six trends to the test. Keep reading to see how they styled their favorite pieces, and get some warm-weather outfit ideas for yourself.