Rachel Bilson Flower Dress at SiriusXM
Is There Ever a Time When Florals Don't Work?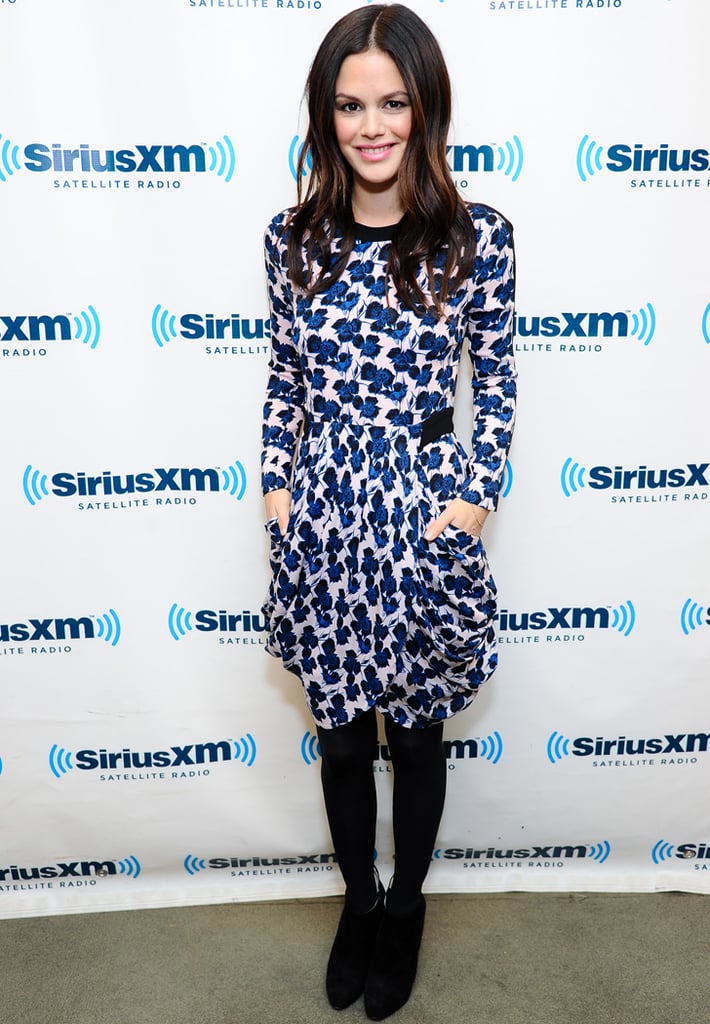 Rachel Bilson's adorable and colorful style has given us much inspiration over the years. So when she turned up mid-Winter at SiriusXM Studios in a bright A.L.C. botanical dress we got to thinking about cold-weather florals.
The style star paired her blue buds with seasonal black tights and boots while keeping cozy in the design's long sleeves. Not only does the dress look lovely in January, but it also got us thinking forward to the warming months when we could transition it for Spring and wear it solo with cute heels. Did Rachel convince you to take your florals out of hibernation?