Ralph Lauren Pre-Fall 2014 Pictures
No Color, No Problem at Ralph Lauren Pre-Fall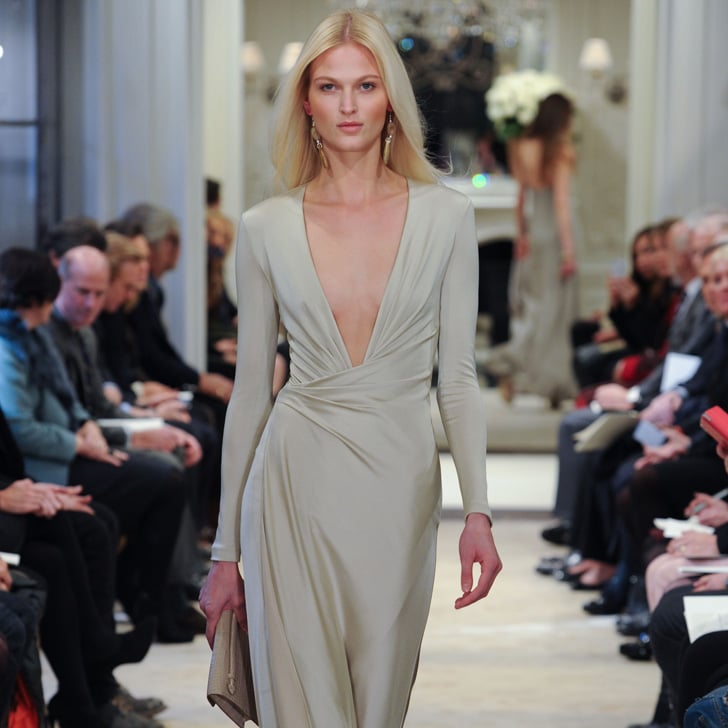 0
No Color, No Problem at Ralph Lauren Pre-Fall
There wasn't much deviation from the formula in Ralph Lauren's Pre-Fall collection. There wasn't much color, either (unless you consider taupe, putty, and smoke landmark colors). But neither was needed to make a major impact when the ultrasophisticated designs came marching down the runway at the label's chandelier-lit show.
Staying true to Lauren's hallmarks, there were red-carpet-ready gowns, cozy knits, and opulent details like fur stoles and ruffled collars. The materials were rich and ranged from airy chiffon, silk jersey, and metallic lamé to cotton tweed and suede. On the topic of the latter fabric, standouts included thigh-high boots — a silhouette that has never looked more refined than when paired with a cuffed shift and wide-brimmed hat on this catwalk.
Now back to those monochromatic colors. Perhaps it wasn't business as usual to see neutrals on a Ralph Lauren runway. After all, Spring brought a shocking array of electric blue, acid green, and neon orange. In contrast, taupe and putty seemed like a delightful surprise in that they really weren't a surprise to see from Ralph Lauren at all.