Red Carpet Oscars Style Timeline
We're Looking Back to Look Forward to This Year's Oscars Dresses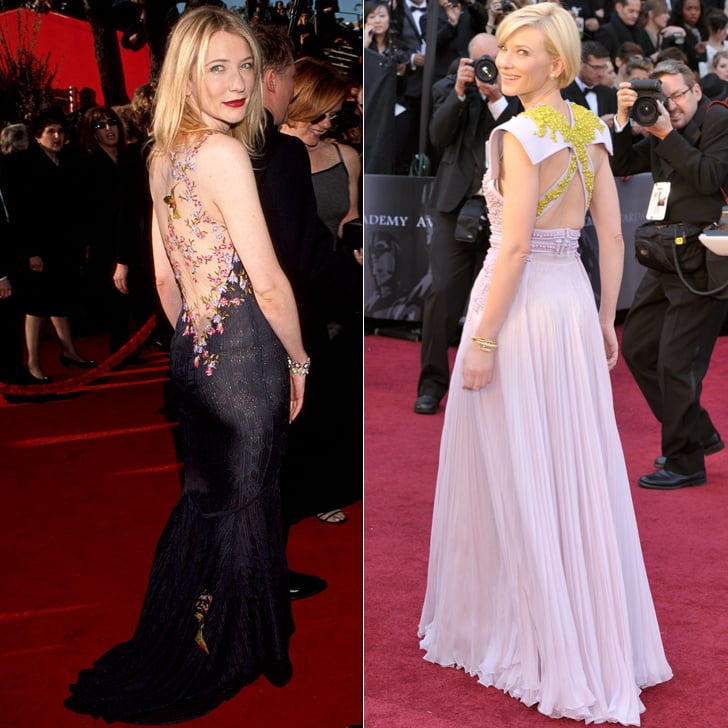 Every week, we bring you the best shoppable fashion and lifestyle stories from our partner Lifestyle Mirror. Today, we're sharing Taylor Davies's look back on Oscars of days past.
Can you believe that Gwyneth Paltrow has been attending the Academy Awards since 1996? Not to mention, she was on the arm of Brad Pitt that year! When Julia Roberts won her Oscar for Erin Brockovich in that archive Valentino gown, it was 2001. Going backwards down the Oscars red carpet is our favorite kind of memory lane. We went back in time, as far as 1969, to look at how some of our most beloved movie stars (and their styles) have changed.
Remember when Ben Affleck and Matt Damon won their Oscar in 1998? How about Dustin Hoffman and Meryl Streep both winning for Kramer vs. Kramer in 1979? It's also hard to forget Halle Berry's stunning (and revealing) Elie Saab gown from 2002 when she won for Monster's Ball.
While most of our best-dressed prediction list is made up of relative Oscar newcomers, seasoned veterans like Reese Witherspoon, Nicole Kidman, and Halle could always surprise us.
See all the throwback looks here, or check out one of these other great Lifestyle Mirror stories:
Chatting With American Hustle Costume Designer Michael Wilkinson
The 4 Steps Celebs Use To Get Glowing Skin On The Red Carpet
20 Absolutely Unforgettable Oscar Dresses