Reese Witherspoon's Dress at the Oscars 2015
Does Reese Need to Break Out of Her Red Carpet Comfort Zone?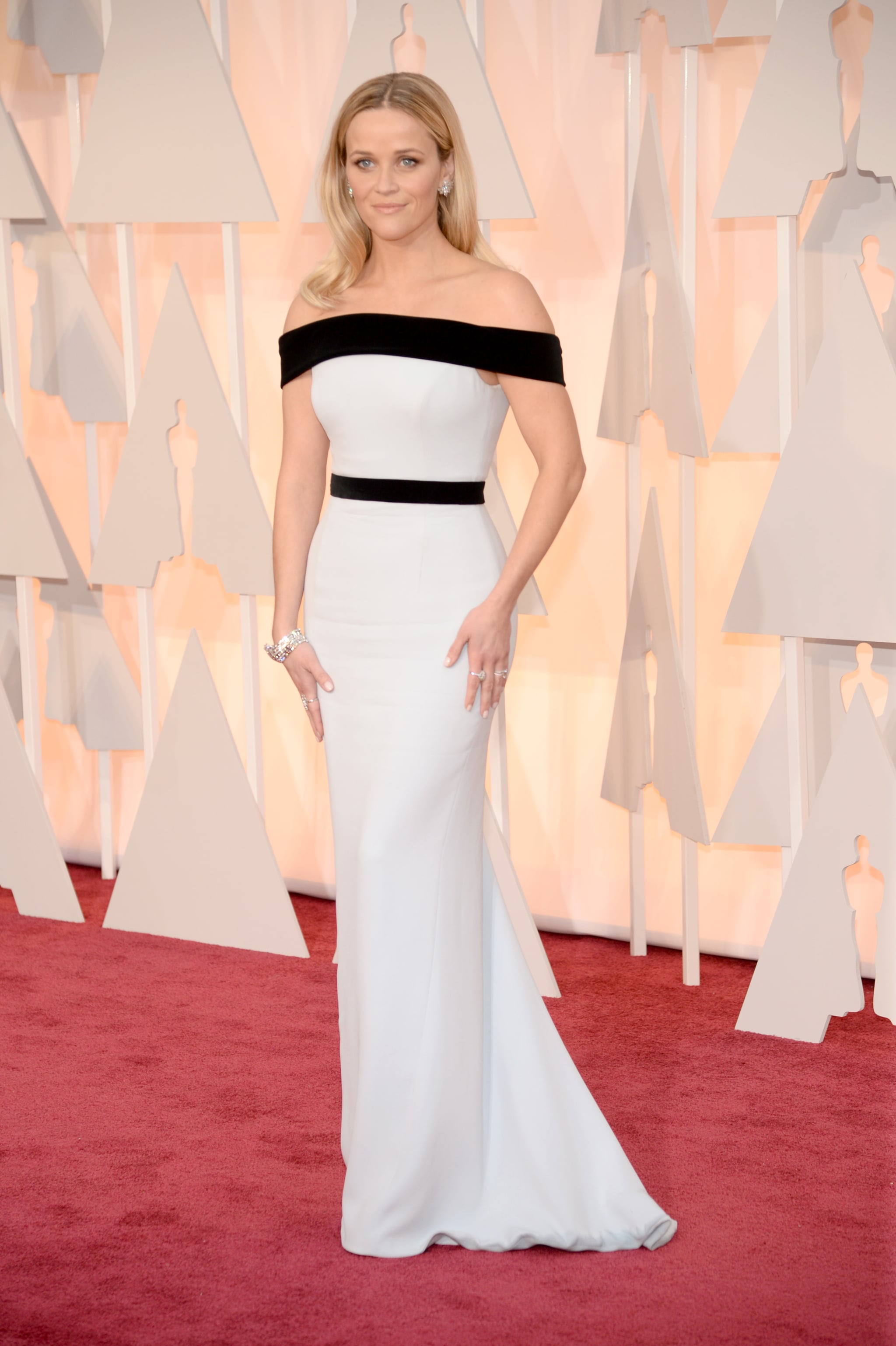 Reese Witherspoon clearly has a type . . . of red carpet dress. The Wild star and Oscar nominee has kept to a very specific, Old Hollywood-glam aesthetic for much of her career — more specifically, body-hugging strapless gowns in bold colors. She stuck to her signature style tonight, as well, opting for an off-the-shoulder white Tom Ford dress with a black neckline and waist-cinching stripe. It fit her like a glove, but were you hoping she'd try something new?
Remember to vote in all of our red carpet fashion polls!