Sexy Dresses at Golden Globes Parties 2014
Next to Miranda, Are These Sexy Dresses Playing It Safe?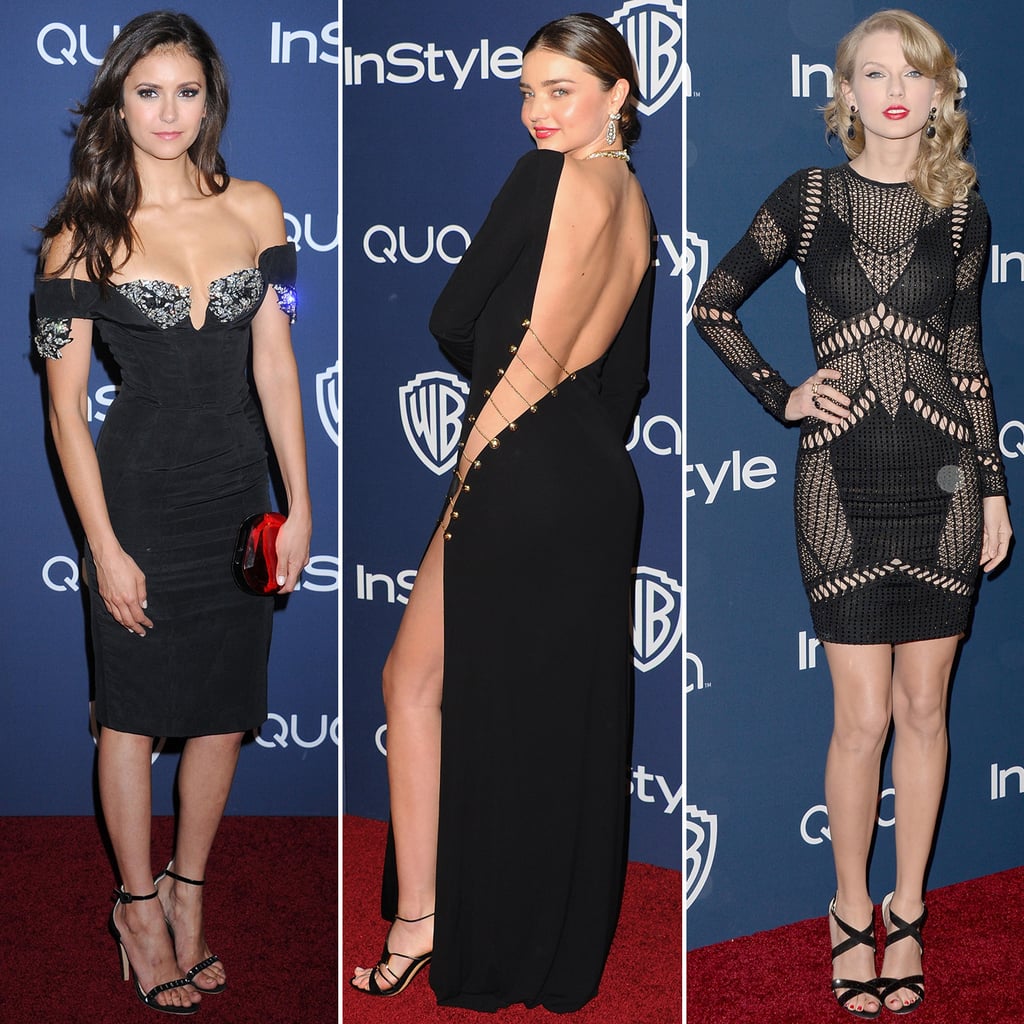 We should have known that the stars were waiting until the Golden Globes afterparties to break out their sexiest dresses. While Nina Dobrev took a subtly sexy approach in her Giorgio Armani cocktail dress with a jewel-encrusted bust and strategically placed u-shaped cut out, Miranda Kerr and Taylor Swift weren't afraid to push the boundaries.
Miranda took the slit to new heights in her long-sleeve Emilio Pucci dress, which gave us major flashbacks to Elizabeth Hurley's iconic safety pin dress. Meanwhile, Taylor Swift shed her Carolina Herrera gown for a heavily cutout minidress, simply accessorized with black strappy Jimmy Choo sandals. These dresses may have all caught our eye, but we know that one is your favorite! Tell us which one below.