Shiatzy Chen Runway Look Fall 2016
We Can Totally See Rooney Mara in This Runway Look — Because She Kind of Wore It Last Year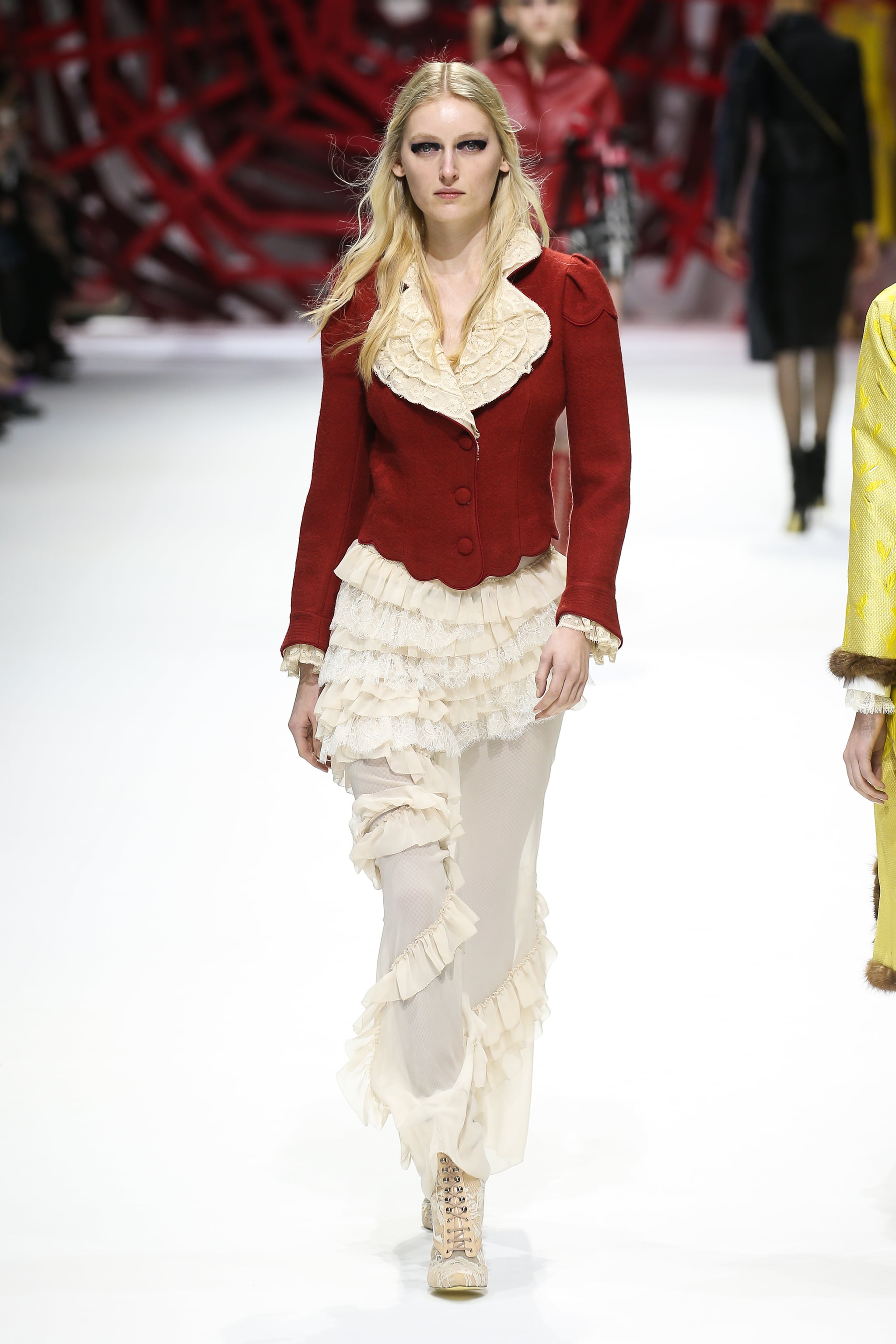 When we saw this Fall '16 Shiatzy Chen look stroll down the catwalk, we didn't sit there racking our brains, trying to figure out where we'd seen it before — we knew instantly. The cream and red blazer, which covered a long ruffle-tiered skirt and lace booties, looked quite similar to a Spring '16 Alexander McQueen ensemble. When Sarah Burton sent her own version down the runway, it was a bit more striking, with crisp geometric structure framing the sheer maxi. Maybe that's why Rooney Mara plucked the outfit for a red carpet appearance right away. But regardless of which ensemble's brighter, the resemblance between the two is pretty uncanny, right? Read on to compare it on the models and Ms. Mara, then take the poll and let us know your thoughts.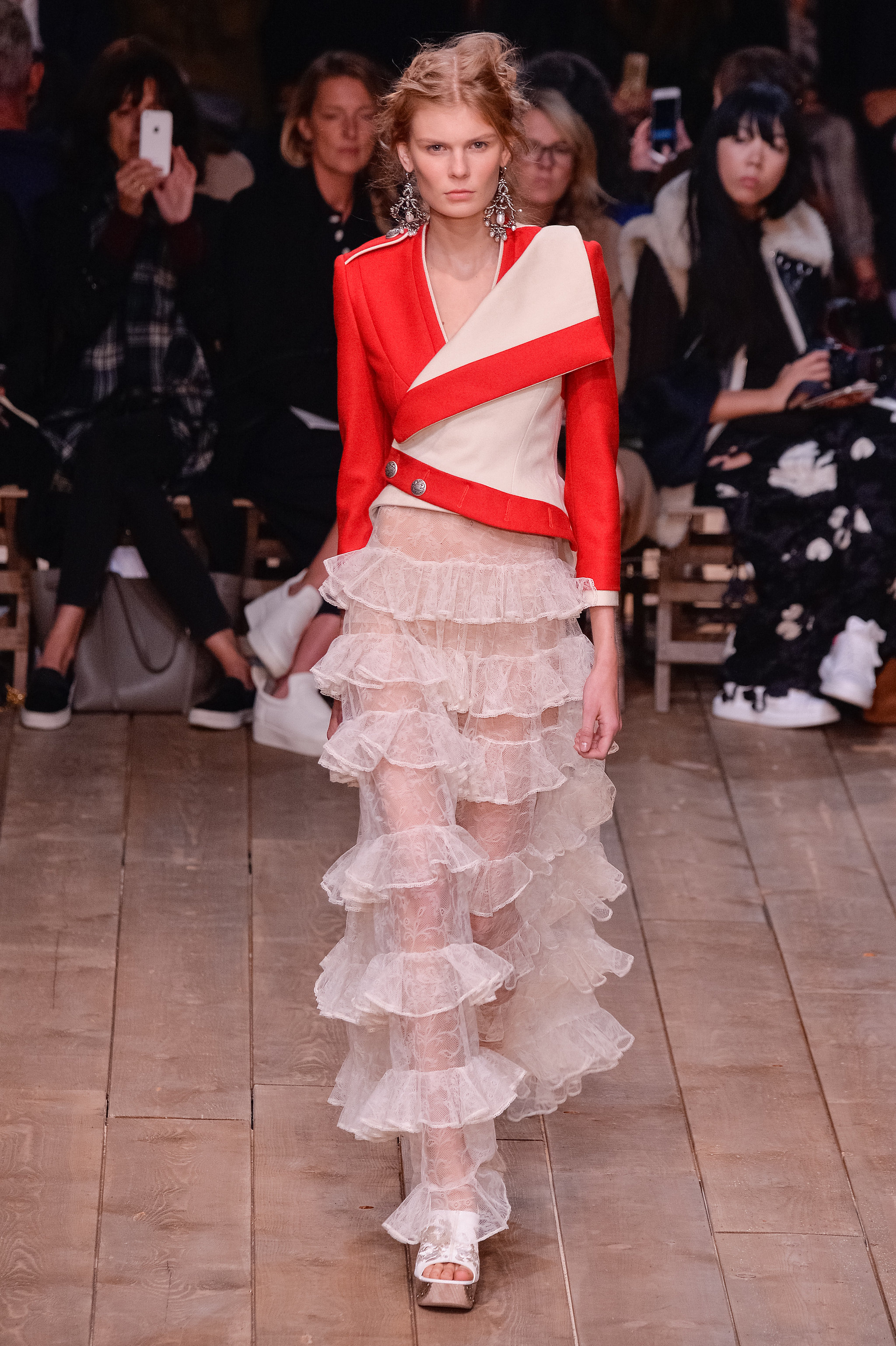 The Spring '16 Alexander McQueen Runway Look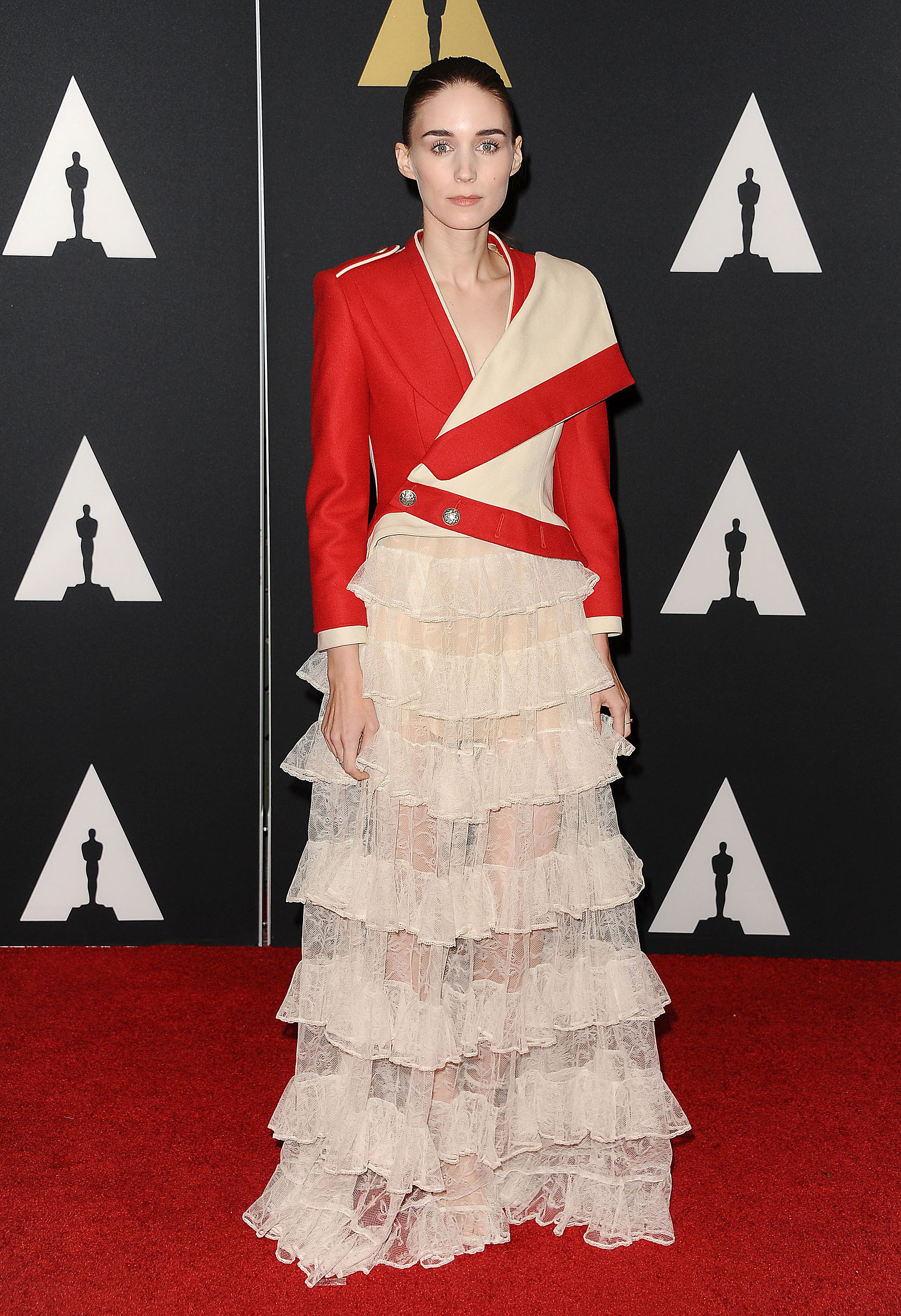 Rooney Mara Wearing Alexander McQueen at the 7th Annual Governors Awards
Is This Shiatzy Chen Runway Look a Copy of Alexander McQueen?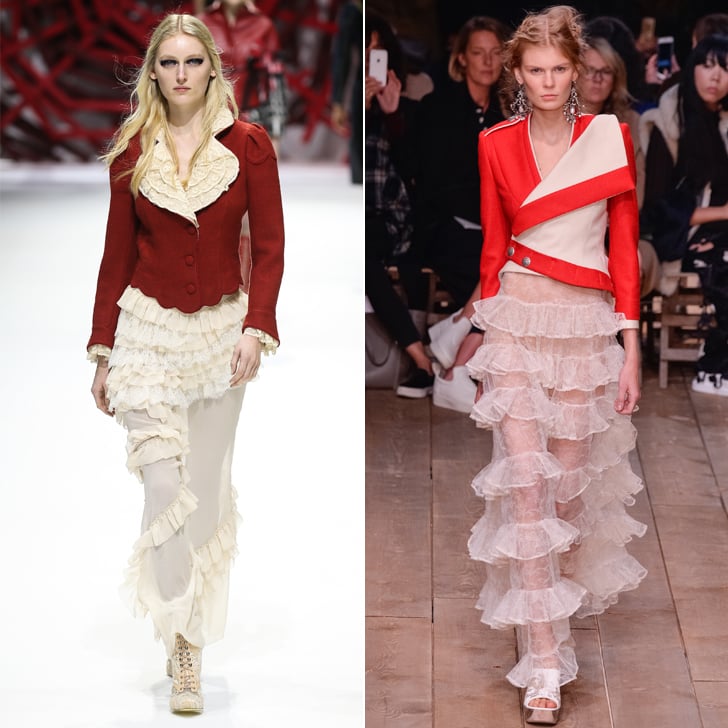 No, it's just a coincidence.