Shop to Celebrate Jessica Simpson's Birthday
Shop and Celebrate: 34 Things We Love From Jessica Simpson's Fashion Line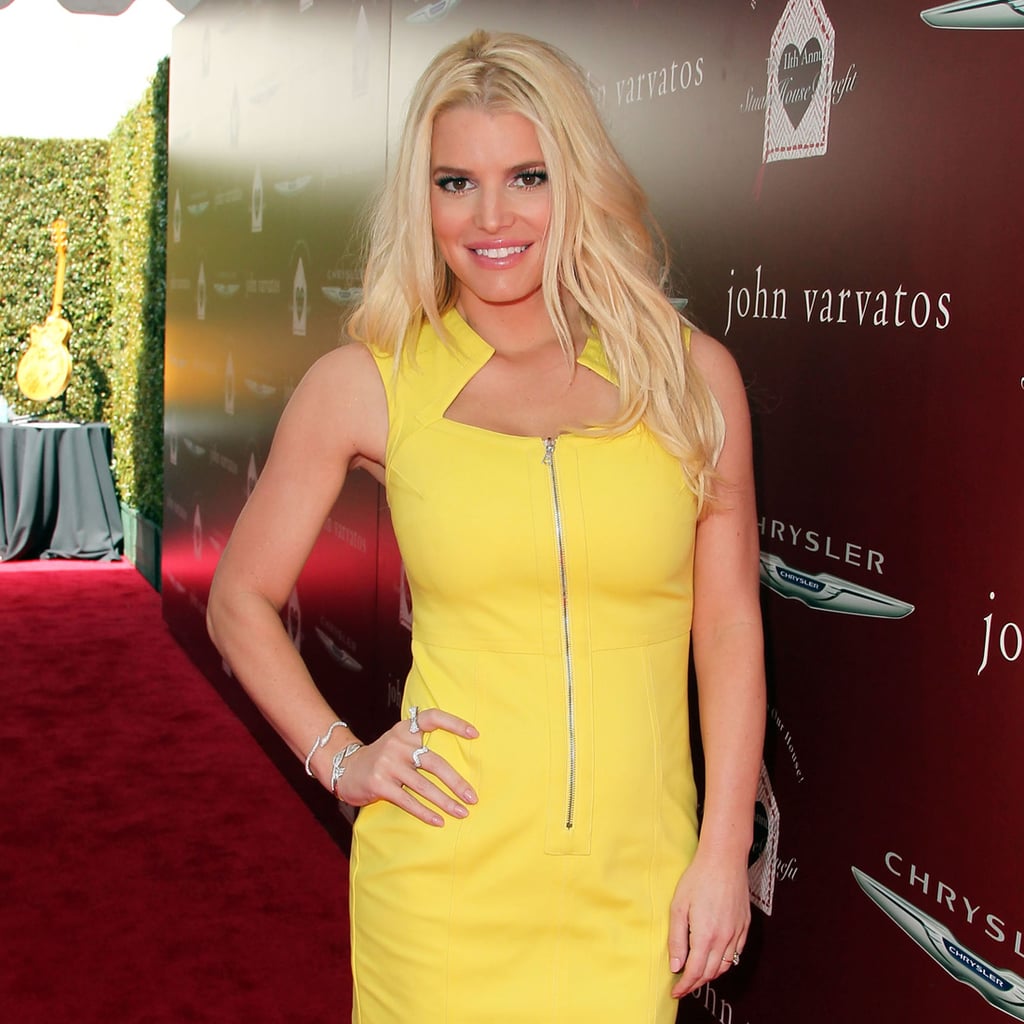 The year is 2001. You're cruising around town with your girlfriends, belting out "Irresistible" and daydreaming a handsome stranger will come and sweep you off your feet — oh, was that just me?
Jessica Simpson has come a long way from her days of Daisy Dukes and Chicken of the Sea, but in the past few years the pop star has really hit her stride, taking her professional and personal successes to new heights. As head designer of a lucrative clothing line, a fashionable stint in reality TV, and a model mom to two adorable toddlers — special congrats to her and husband Eric Johnson on their recent nuptials — Simpson has proved she's more than just a pretty face.
In honor of Jessica Simpson's 34th birthday, we're calling out some of our favorite dresses, shoes, and accessories from her insanely successful fashion line — 34 pieces to be exact —because we can't think of a better shopping partner than the birthday girl herself.