Stars on the Red Carpet at the 2014 ESPY Awards
Which Star Was the ESPY Awards MVP?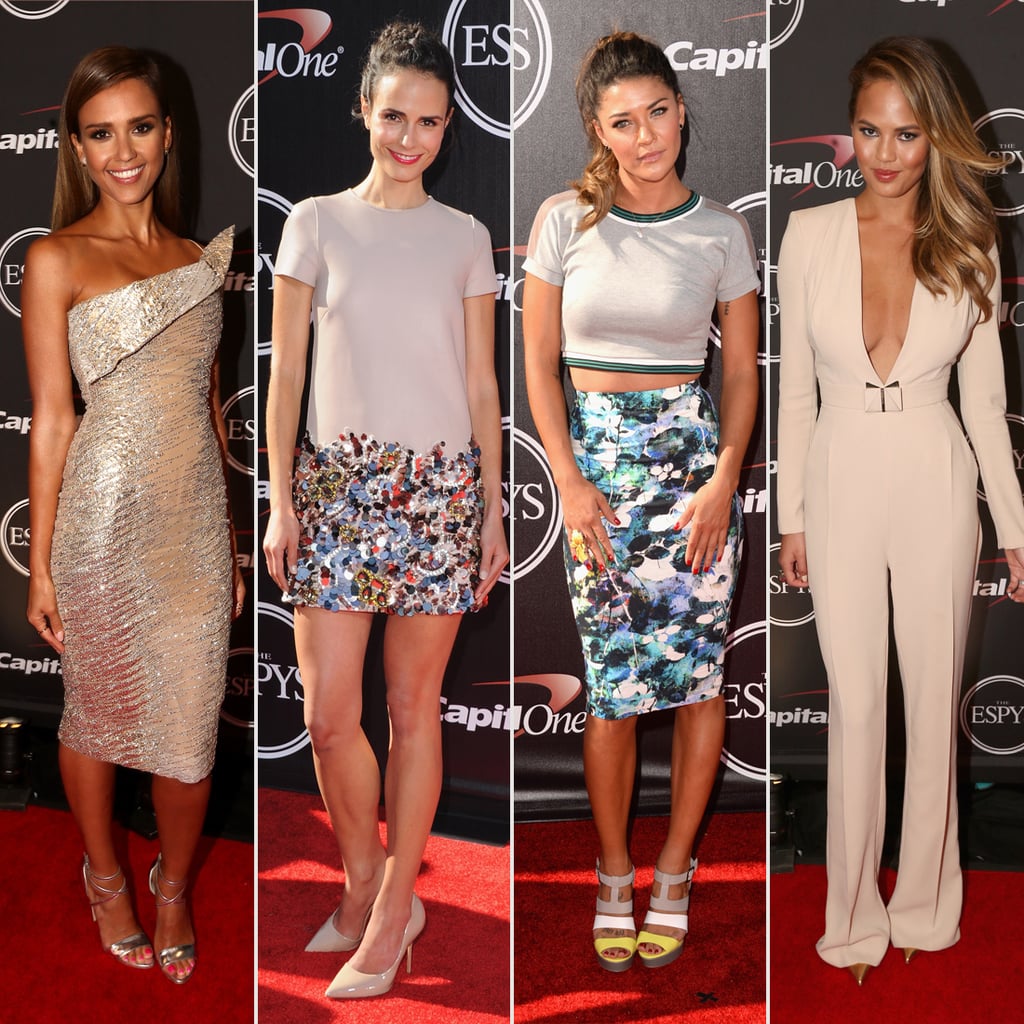 In the spirit of the sporty theme of last night's 2014 ESPY Awards, the stars could almost be mistaken for a team. That's because Jessica Alba, Jordana Brewster, Jessica Szohr, and Chrissy Teigen all walked the red carpet in looks that seemed catered to the event. Each star translated metallics in her own offbeat, subtly sexy way, fittingly conjuring images of, well, a trophy.
But all of these leading ladies let their personal style peek through, which is, of course, most important. Jessica Alba totally went for it in a striking geometric Elie Saab design and strappy silver heels, Jordana allowed the intricate embellishment of her Dsquared2 dress speak for itself, Jessica Szohr appropriately gave off athletic vibes, but slipped on an eye-catching, chunky gold ring, and Chrissy let the gold of her pointed-toe pumps peek out from her Elisabetta Franchi jumpsuit. But, while every lady looks like a prize, only one can take first. So, which star won the night?