Stella McCartney and Adidas Launch StellaSport Collection
The New Range of StellaSport Will Make You Want to Hit the Gym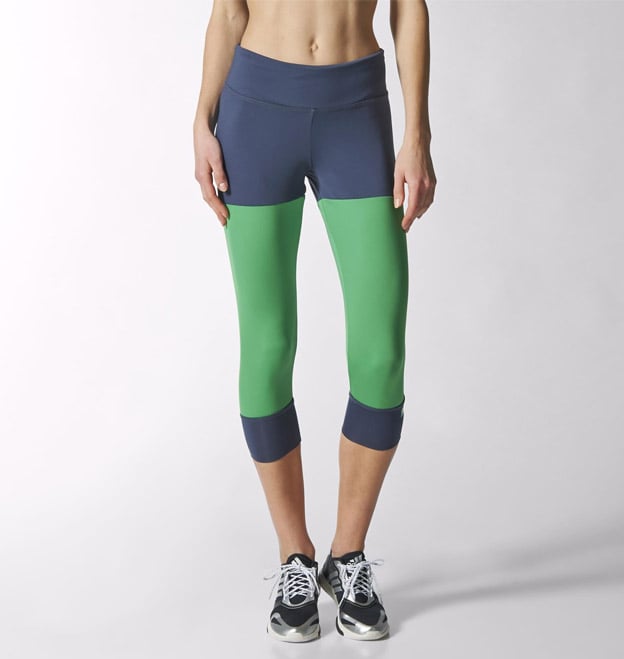 Want to update your workout wardrobe? You're in luck, because Stella McCartney and Adidas launched a new StellaSport range! InStyle interviewed Stella McCartney about the stylish pieces, and if the affordable collection isn't enough motivation to help us keep our resolutions, we don't know what is!
After indulging over the holidays, our thoughts are firmly turning to our New Year workout regimen, and a chic new workout wardrobe. Luckily Stella McCartney and Adidas have come up with the goods in the form of brand new range: StellaSport.
Following on from the success of Adidas by Stella McCartney — which celebrates its 10th anniversary this summer — StellaSport will cater for a younger market and check in at more affordable price points, WWD reports.
Like its sister range, StellaSport promises to look as cool during a workout as it will on the streets, and will comprise everything from colorful apparel to accessories and sneakers. Think patterned leggings, preppy over-the-knee socks and carry-all backpacks.
"It takes the Stella girl from the campus to the club and finds a link in sport and technology without sacrificing style," McCartney tells WWD. "There are signature moments, like our new self-laced sneakers, that give individual personality. These pieces are designed to complement your life and be totally realistic that fashion and sport technology are here to stay as a huge part of our life and wardrobes, and this is the attitude we are shouting about."
The range drops on Jan. 15 at adidas.com/stellasport and in Adidas, Topshop, and Nordstrom stores. Not long to wait, gym bunnies!
More from InStyle:
Nail the Athleisure Trend With These 9 Key Looks
See 100 Celebrities Wearing Stella McCartney
10 Photos of Our New Street Style Muse: Reese Witherspoon