Image Source: courtesy of H&M
Summer Party Essentials
Everything You Need For Your Perfect Summer Party Snap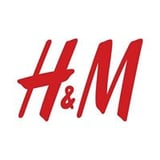 Summer party invites starting to roll in? As part of the
Hers & Mine
campaign, we've partnered with
H&M
to find inspiration that continues to celebrate women and positivity through their own style.
You're ready to travel to spend time friends, but is your Summer party wardrobe optimized for social media fame? If you need some outfit inspo for your next outdoor bash, we have five head-to-toe looks that are sure to get you excited for some sunshine. What better way to capture unforgettable Summer moments and inspire other women to dress their best than by sharing your perfect outfit with your followers?
This red dress is statement-making, so be mindful when you complete the outfit. Try a small shoulder bag in leopard (the print is loud, but leopard and red pair together nicely), demure sandals, and a single ring. Don't be surprised when you see friends re-create a similar look at your next bash.
If you've scrolled through your own feed and seen cropped pants continue to appear, it's for a good reason — they're incredibly on trend. These cropped trousers and striped top are made for a photo op. Straw clutches have been getting tons of attention on social media these days, so give this one a whirl. It's the perfect unexpected texture to complement these delicate separates. Then finish with something noticeable like metallic mules.
This off-the-shoulder top is a standout piece for any outdoor event. Push your comfort zone a bit and try shorts with a scalloped hem. This pair is incredibly flattering because of the built-in waist sash and detailing on the leg. There's a lot going on, though, so keep your shoes on the simple side and try espadrilles. If you'll be outside, you can have fun with accessories and throw on mirrored sunglasses.
A wide-legged jumpsuit is a guaranteed frontrunner for the "woman to receive the most compliments from friends" award. Need some styling direction? Keep the attention on the jumpsuit by ensuring your accessories are minimal. The crossbody bag and thin necklace won't take away from the jumpsuit. Depending on where the leg hits you, opt for a pair of espadrille wedges to avoid bunching at the ankle.
This animal-print dress is the quintessential throw-on-and-go piece because the print is statement-making. Don't compete with the pattern when you style it. Try knockout wedges and mirrored sunnies for an elevated touch. Throw on rings with an antique-finish metal and you're ready to show off your flair for Summer with friends.